"There is something I want to be" – 18-year-old Haitian student's story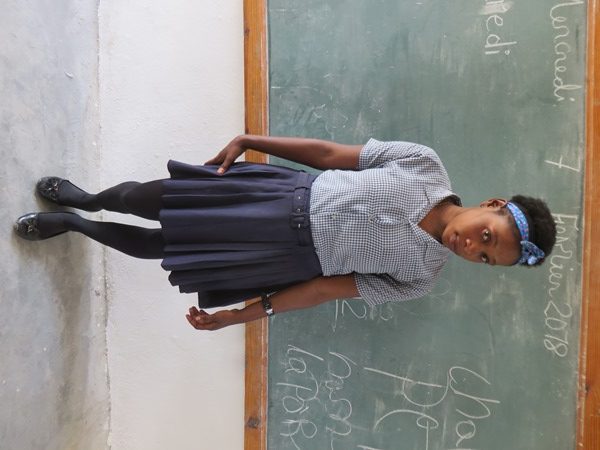 Related story: In quake-prone Haiti, students are safe in three restored schools
For Evelore Jean Baptiste, 18, of Dessources, Haiti, school is at the center of her life and the foundation for a future career in nursing. Circumstances prevented her from starting school until she turned 8, but she reports with pride that since she started, she has never repeated a grade. 
Evelore currently is a ninth grader at the Dessources Public School, which was badly damaged in Hurricane Matthew in 2016 and not in good shape to host children. 
Here is her testimony of what the restoration of her school by UCC Disaster Ministries, Church World Service-Haiti and local partners means to her.
"I give you thanks because when I was in school, I came here and while I was seated here the roof was destroyed and they put tarps.  You know a tarp is hot; when the sun appears on our bodies almost to burn us.
"We give you thanks, because of how the school is now, the school has become beautiful. Just as the school is beautiful, that is also how we are beautiful, because the school is beautiful. When somebody comes here he will say; look at those students. Similarly, he will also say; look at that school, because the school is beautiful and nice now.
"I feel that is a pleasure to me. I give you thanks, who gave us this school, I give thanks to the construction workers as well.
"I am a child who started to go to school at 8 years old. Because my parents didn't have the possibility to help me I went to school when I was 8 years old. As I started school when I was 8, this year I turn 18, and during the 10 years I have been learning, I have never repeated a school year.
"I came to school here, I was at school in Port-de-Paix. When I got sick, my mother asked them to come here with me. I started to learn too late. If I had started earlier, I wouldn't have been here because I am not a child who repeats school years.
"I know they say education is the basis of society, right? Education has done a lot for me and I am working to get somewhere and I want to be something. There is something I want to learn with education, there is something I want to be."
"If somebody wants something, you have to work to keep going, today you keep going to get somewhere. For me, and in society, I
work to be something, to finish school and to become something. Then, just like you are standing here and asking me questions, in the future I can ask someone else questions. I want to go to nursing school, because that is something I like a lot. Two of my aunts do that as well. That is what I want to learn."
CWS photo: Evelore at school in Dessources.
---
Related News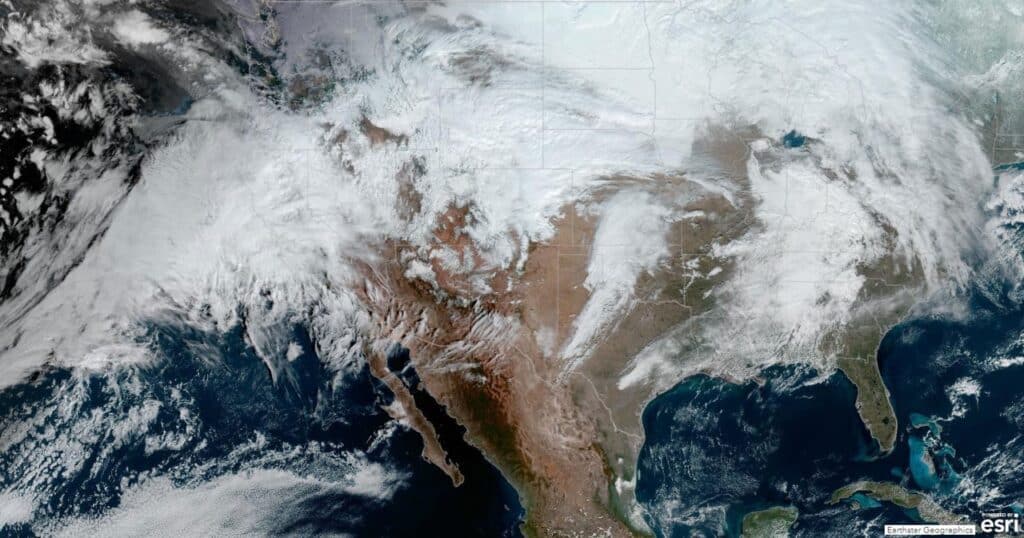 United Church of Christ Disaster Ministries is tracking a series of deadly storms surging up...
Read More