Divest from Fossil Fuels
Learn about divesting, and consider investing in renewables. Read more…
In recognition of the urgent need to address the intertwined crisis of climate and inequality, the UCC Council for Climate Justice has defined the next ten years as a kairos window of divine opportunity in which people of faith are called to an all-out mobilization of their gifts and resources. Over the course of ten weeks, the council will offer a weekly suggested action for how churches and institutions can mobilize during this critical period. Here is the sixth suggested action:
6) Divest from fossil fuels and move church money out of "dirty" banks
In 2013, the United Church of Christ became the first denomination to pass a resolution endorsing both divestment from fossil fuel companies and other strategies such as shareholder activism. Learn more about divesting.
In addition to where churches invest their money, there is also the matter of the banks in which churches keep money that is not invested. As part of the rise in awareness generated by the Standing Rock Movement, members of Northshore United Church of Christ in Washington built upon their own experiences in moving their money and created The Find a Better Bank Toolkit to assist other churches in doing the same.
Consider moving beyond divestment from fossil fuels to investment in renewables. Desmond Tutu addresses this and more in a piece entitled "Climate Change Is the Apartheid of Our Times."
---
Related News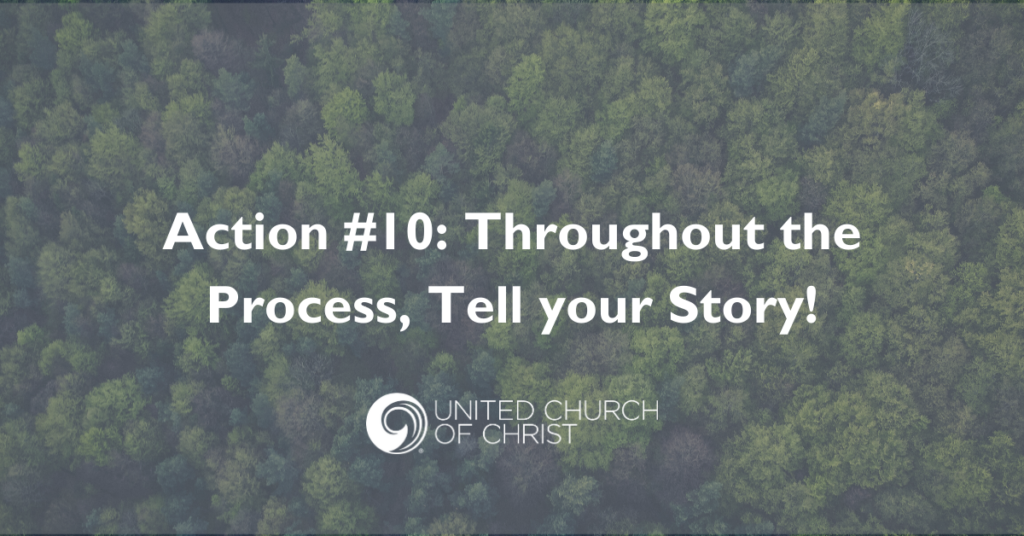 10) Throughout the process of mobilizing, tell your story!  Be it media, church newsletter, or...
Read More