Disaster work team experience marvelous, heartbreaking, Mattens say
Volunteering for a disaster work team is a marvelous experience, but it can also break your heart a little.  So affirmed UCC Penn Central Conference Disaster Coordinators Bill and Ellen Matten after volunteering for a week at the UCC's hurricane recovery site in Volusia County, Fla.
The Mattens, members of St. John's UCC, Boalsburg, Pa., were joined by Alan and Lori Chadwick, of Higganum (Conn.) Congregational Church UCC during the week of Nov. 12-18.
This United Church of Christ work site is managed by VIND (Volusia Interfaiths/Agencies Networking in Disaster). Close at hand was Shannon Fugit, who serves as VIND's Construction Supervisor – a position funded by UCC Disaster Ministries.
VIND's clients include several dozen Volusia County residents who still need help repairing and rebuilding their homes, which suffered damage from Hurricane Matthew in 2016 and in some cases repeat damage from Hurricane Irma in September.
"We worked on a house that is owned by a U.S. citizen who was born in Lebanon," Bill said. "This lady was most gracious as we tore down and rebuilt a part of her Hurricane Matthew-damaged home. In order to tear down and rebuild we had to throw away and filled a 20-cubic-yard dumpster with her life's possessions.
"Now that is truly hard to do," Bill said. "It breaks a person's heart to have to dispose of another person's things!"
Striking a more upbeat note, Bill added that the Mattens, Chadwicks and Fugit "worked together all week long and we made a mighty fine team!  We worked on three different houses throughout the week. We were strangers with one another on Monday, and  by Friday afternoon we were a very strong team working together to help others who truly needed our time, talent, and resources."
On their drive back to Pennsylvania, Bill and Ellen "had two plus days to think about and discuss our work week in Volusia County. "We both agreed that after eleven years of doing volunteer work with UCC Disaster Ministries that we had just experienced a marvelous week of volunteering in Florida."
Pictured: Alan and Lori Chadwick, homeowner Marche Medlin, and Ellen and Bill Matten.
Click here for more information and/or to volunteer in Volusia County, Fla., or at another available work site.
---
Related News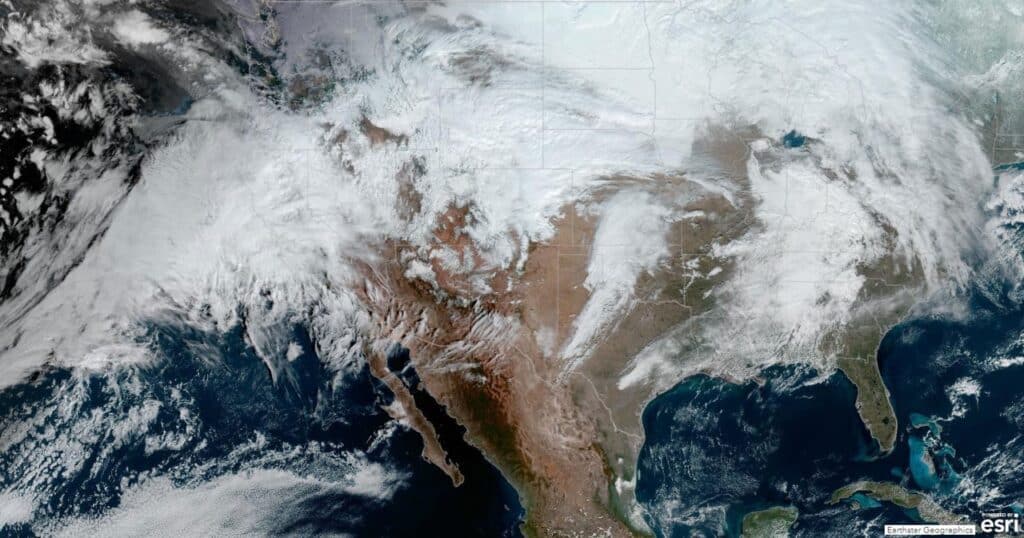 United Church of Christ Disaster Ministries is tracking a series of deadly storms surging up...
Read More