UCC a partner in innovative West Virginia "bridge project"
Ribbon cutting ceremony on a new bridge.
Five simple, economical "driveway bridges" have been completed for homeowners and eight more are ready to start except for funding in an innovative long-term recovery project following last spring's severe flooding in West Virginia.
The United Church of Christ is among partners in the "Bridge Project" of the West Virginia VOAD (Voluntary Organizations Active in Disaster), whose members collaborate on disaster recovery efforts.
Residents of the hills and valleys of southwestern West Virginia rely on hundreds of small private bridges to safely cross the many creeks that thread through their communities. The bridges are their lifeline to work, school, the doctor's office, the grocery store and emergency services.
But last spring, severe flooding that damaged or destroyed 1,000 homes also washed out 300 "private access" bridges – forcing people to take inconvenient detours at best, or to risk dangerous crossings at worst. One woman drowned last July when she was swept from a car that stalled as the driver tried to cross a creek.
In this region marked by high poverty, unemployment and environmental degradation following the collapse of the mining industry, few residents can afford to build more than a makeshift bridge on their property.
And neither state nor federal funding has been made available for either home or bridge repairs in this disaster, said WV VOAD Chairperson Jenny Gannaway. "The only help families are receiving is from the VOAD members," she said.
The WV VOAD Bridge Project has enlisted an array of private and corporate partners and launched an "Adopt-a-Bridge Project," with an initial goal of building 20 bridges.
New "driveway bridge" in West Virginia.
UCC Ohio Conference Disaster Ministries Coordinator Jim Ditzler is a member of the Bridge Project Committee. He helped document the 300 washed-out bridges – everything from planks to culverts whose earthen banks actually exacerbated flooding in rainy season.
Then the committee enlisted JZ Engineering, a structural engineering company based in Harrisonburg, Va., to design a simple, economical bridge that could be built by volunteers and that would withstand repeat flooding and open up the streams. Cost: about $13,000 for materials.
Funding for the first four bridges came from Mennonite Disaster Service along with donations and discounts from local partners, and MDS volunteers built them. The pilot bridge was completed in December for Ruth and Josh Plumley, who live near Griffithsville.
"This is the best Christmas gift I have ever received," Ruth exclaimed when she first set eyes on her completed bridge. "I'm going to put a red ribbon on it."
The WV VOAD Bridge Project is the first of its kind nationally, Gannaway said. She said other states are now looking to West Virginia for guidance on how they can take on private bridge repair after disaster.
The United Church of Christ also is supporting repair of flood-damaged homes. Two UCC work teams from Richfield and Cuyahoga Falls, Ohio, went in last spring to help a family of five repair their mobile home. Long-time UCC disaster recovery volunteer Betzi Yungclas spent June through August 2015 helping the WV VOAD with assessments, construction supervision and home repairs.
Then in December, the UCC Ohio Conference and the Presbyterian Church (U.S.A.) donated $1,000 each to equip the WV VOAD's tools trailer. Gannaway said, "Now when we have work teams coming in we have tools."
Support UCC Disaster Ministries
Join a UCC disaster recovery work team
See these related articles:
UCC restoring flooded homes, bridges in West Virginia
Adopt a Bridge and Help a Family in WV – Jan. 26, 2016, story by West Virginia VOAD
---
Related News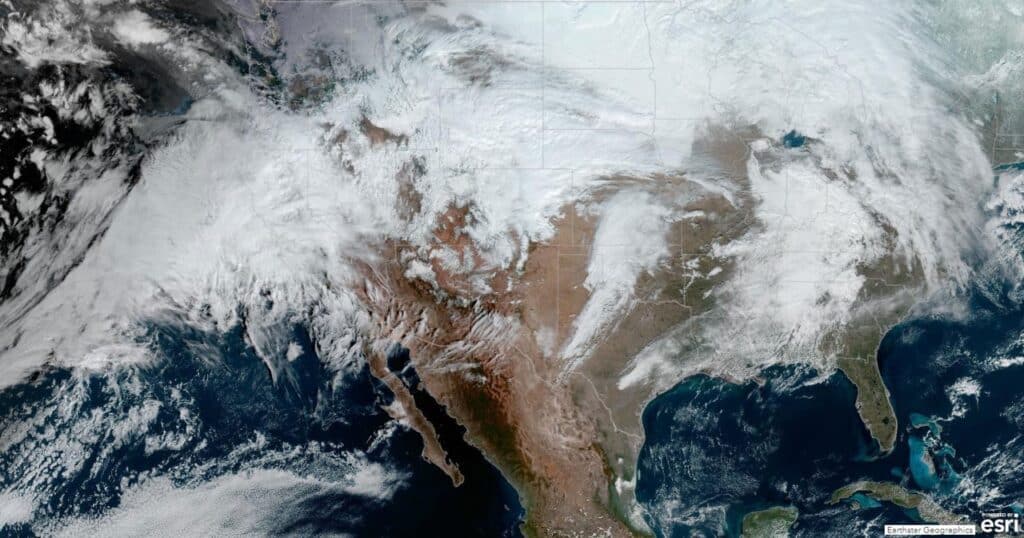 United Church of Christ Disaster Ministries is tracking a series of deadly storms surging up...
Read More