UCC steps up its support for West Virginia flood recovery
United Church of Christ Disaster Ministries is stepping up its support for West Virginia communities struggling to recover from their second "one in 1,000 years" flood in June.
UCC Conference Disaster Coordinators Jim Ditzler (Ohio) and Karl Jones (Pennsylvania Southeast) are working with affected communities to establish long-term recovery groups and to lay the groundwork for eventual deployment of UCC work teams.
A closed bar that has been provided to the Greater Clay County, W.Va., Long-Term Recovery Committee, to serve as an office and housing for volunteers.
In partnership with state and federal disaster recovery specialists and the West Virginia VOAD (Voluntary Organizations Active in Disaster), led by Jenny Gannaway, UCC Disaster Ministries is crafting its contribution to the sustainable restoration of safe homes, especially in the state's most economically beleaguered communities.
Nearly 9,000 households have applied for FEMA (Federal Emergency Management Act) help following June's severe storms and resulting flooding; last spring (2015), floods damaged or destroyed 1,000 homes. There are still people living in tents and trailers.
The storms also washed out more than 300 small private bridges, upon which residents of the state's hills and valleys rely to safely cross the many creeks that thread through their communities.
"The damage to these communities is great," Jones said. "Homes are heavily damaged. Bridges to homes are gone.  People are discouraged. Many are convinced that there will be no help."
Ditzler – whose UCC Ohio Conference includes West Virginia – has been a regular presence in all affected counties since the spring 2015 floods. This Aug. 21-31, UCC Disaster Ministries sent in Jones to give extra help in Clay and Webster counties.
Jones reported being especially moved by the plight of the Webster County town of Camden-on-Gauley, population 162. The June floods covered the town with water 15 feet deep.
"I saw the place where the creek and river met and overflowed," Jones said. Flood waters filled the valley and "boats went from one hilltop to the other to rescue people."
He met with the town's recorder, Neldene Mull, who said several homes were abandoned by their residents and now stand full of mold.
"The town is wondering how these homes will be handled," Jones said. "The town was completely flooded. Roofs were under water."
Jones explained what the newly formed Webster County Long-Term Recovery Group was doing and how it could help. The mission of community-based LTRGs, he said, is to enable disaster survivors to repair and rebuild their homes and lives with the help of their communities, faith-based and other voluntary groups like the United Church of Christ and other denominations, and local, county and federal government assistance.
"Currently trained volunteers are gathering information and starting the process of case management," Jones said. Among these is Webster County LTRG's Stephany Westfall, a young mother "who is working 40 to 50 hours a week to be sure the LTRG is getting the casework done right.
"Once a recovery plan is in place," Jones said, "volunteers and groups will be needed to provide the labor that is needed for homes to be safe, secure, clean, dry and sustainable."
Click here to contribute to the UCC's Emergency USA Fund for West Virginia and other U.S. recovery work.
Click here for currently active work sites.
---
Related News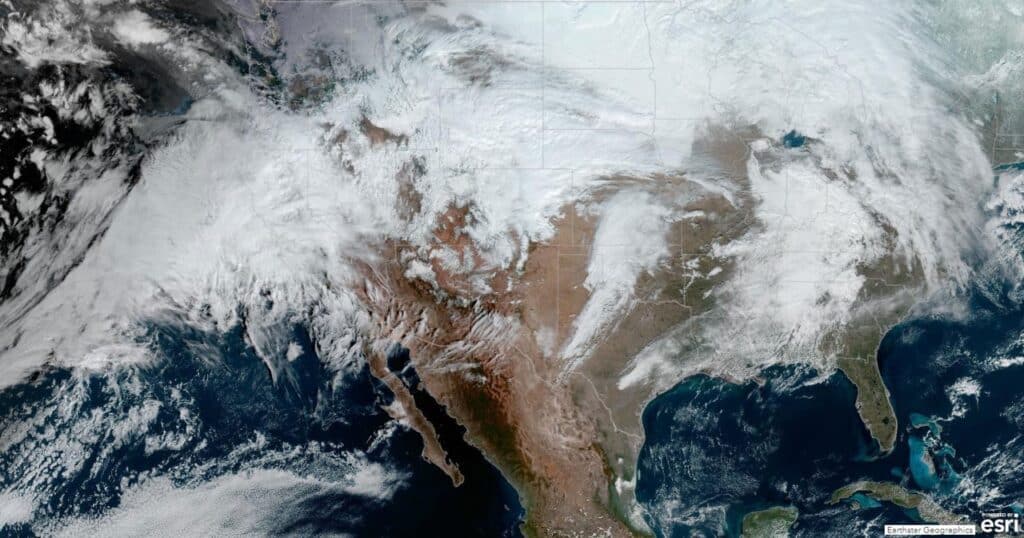 United Church of Christ Disaster Ministries is tracking a series of deadly storms surging up...
Read More