UCC response to North Bay fires – a story from the N. California-Nevada Conference
By Rev. Dr. Melinda V. McLain, Disaster Ministry Coordinator, NCNC-UCC
Story shared with UCC Disaster Updates by the UCC's Northern California-Nevada Conference
Virtually no one in Northern California will soon forget the terrible devastation of the early October firestorms that swept through Sonoma, Napa, Mendocino, Lake, Yuba and Solano counties. For those of us here in Contra Costa County, we will remember being awakened by smoke on Oct. 8 in the middle of the night, while those in the fire zone remember fleeing for their lives.
As the fires raged through country previously devastated by epic drought, air quality went into the red zone for days on end and for 100-150 miles in different directions, depending on the wind conditions. As of this writing, the blazes killed at least 42 people, destroyed an estimated 8,400 structures, burned through nearly 400 square miles of land and prompted 100,000 people to evacuate. Governor Jerry Brown has requested 7.4 billion dollars for wildfire recovery.
Within our Northern California Nevada Conference UCC (NCNC) church family, Pastor Eddie Sunia and another member of Wellspring Church in Santa Rosa lost their homes. Pastor Eddie was living in a rental home pending the building of a parsonage on land owned by a member of the church. The congregation is now working with United Church Building and Loan to build a parsonage for their pastor. Seven members of First Congregational, Santa Rosa lost their homes and two members of First Congregational, Sonoma lost homes as well. While all our church properties were spared major damage, almost everyone in the fire zone has some level of damage from toxic ash, lost food due to power outages, and smoke damage to linens and bedding.
Our NCNC-UCC churches and organizations quickly sprang into action to help our friends farther North. Pacific Islander and Asian American Ministries (PAAM) immediately organized two fundraising concerts and many, many churches sent gift cards to be distributed by congregations in the fire zone to those most in need during the extended evacuation. Rev. Laura Rose, pastor for First Congregational, Alameda took to social media to offer her motor home to evacuees and Rev. Curran Reichert connected the RV to evacuating neighbors.
In the United Church of Christ, our role in the disaster recovery community is to focus on unmet needs and technological (human-caused) disaster. This often means that our work begins somewhat late in the process of disaster recovery. But in this case, the Rev. Curran Reichert and First Congregational, Sonoma identified an early unmet need to connect Spanish-speaking and undocumented persons to fire recovery resources in the town of Sonoma neighborhood known as Agua Caliente, or "the Springs".
Working quickly with Zach Wolgemuth and Mary Schaller Blaufuss in the national setting of the UCC and our own conference minister, the Rev. Diane Weible, we were able to create a solidarity grant to help FCC, Sonoma hire a short-term "service navigator/community organizer" named Mario Castillo (pictured, right, with the Rev. Curran Reichert). Mario, who has now been seen on many local media outlets raising issues about undocumented and Spanish-speaking people's unique needs in this disaster, is also helping to reach out to folks who may or may not qualify for federal disaster aid, but could access private sources of support.  And as a way to "open doors" and support Mario's outreach efforts, NCNC congregations have also assembled over 80 food bags to distribute to those in need so that we can help folks connect with recovery resources. Congregations have also sent respirator masks to facilitate safe clean-up of the toxic ash.
Associations, churches, and individuals have donated generously and a number of folks stand ready to volunteer as needed. But the longterm need is great and as the UCC, we pledge to be in it for the long haul. So even though the headlines have diminished, our energy to help must not decrease.
Click here to support this and other UCC Disaster Ministries recovery work in the United States.
---
Related News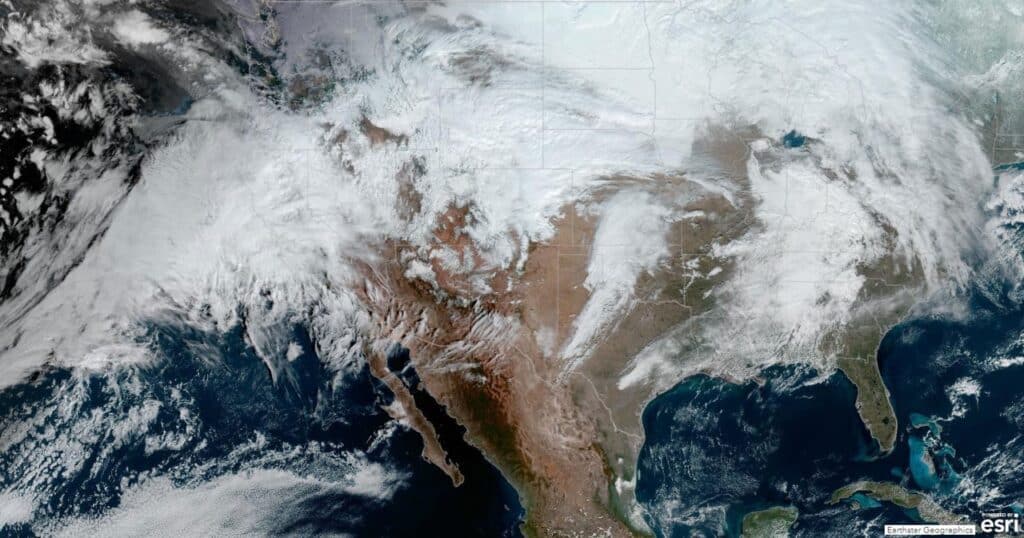 United Church of Christ Disaster Ministries is tracking a series of deadly storms surging up...
Read More