UCC hires Houston couple to coordinate Hurricane Harvey recovery
Through the South Central Conference, UCC Disaster Ministries has hired Amariee Collins and the Rev. Joshua Lawrence of Houston, Texas, to coordinate the denomination's Hurricane Harvey recovery work over the next two years.
The couple will share one full-time position, in which they will provide expertise, direction, resources and referrals for UCC intermediate and long-term recovery efforts. This will include working with potential partners on identification of intermediate volunteer opportunities (such as for muck and gut work) and supporting the development of long-term recovery sites, including establishment of construction, volunteer and case management and other recovery functions.
Other responsibilities will consist of guiding and encouraging UCC congregations to join in the development of local long-term recovery groups and to contribute volunteer work teams. The couple already has begun working with Interfaith Ministries of Greater Houston to explore options for helping immigrant and refugee families register for FEMA and other assistance while building relationships and connections to other ministries involved in recovery.
In all they do, they will work closely with the UCC's South Central Conference Minister and Disaster Coordinator, and the UCC Disaster Ministries Executive while staying engaged with the State VOAD, FEMA, ecumenical and national partners.
Ms. Collins and the Rev. Lawrence began their work 9/25/17.
"After every disaster, there are a lot of moving parts that require acute attention to the unique sets of circumstances, needs, resources and players involved throughout," said UCC Disaster Ministries Executive Zach Wolgemuth.
"By hiring Joshua and Amariee," he said, "we are ensuring that our response is connected to the overall recovery efforts in a way that maximizes our donations and offers of volunteer time. This will allow us to more fully identify gaps in services, especially for the most vulnerable populations, and respond in the most appropriate ways."
Together Ms. Collins and the Rev. Lawrence bring experience in community organizing, social justice advocacy, congregational outreach and work with and among socially, culturally and economically diverse populations.
Ms. Collins currently serves as The Mission Continues' 4th Platoon Leader, helping veterans give back to their communities by working with non-profit organizations, while listening to the needs of the community and building a culture of service by allowing families and children to volunteer as well. She also works with Hope Farms, a seven-acre urban farm focused on delivering cooking supplies to people in need in order to aid in rebuilding community.
Ms. Collins has worked with Texas Impact, a statewide interfaith advocacy and education nonprofit, which has connected her to most congregations in Greater Houston and beyond. Specific issues that she has helped address include environmental justice and climate change, poverty, migration and healthcare.
She has worked with the Houston-Galveston and McAllen VOADS (Voluntary Organizations Active in Disaster), aiding faith communities in their efforts to have a voice and participate when disasters strike. Ms. Collins earned a Masters of Public Administration degree at Texas Southern University (2012).
The Rev. Lawrence holds his M.Div. from Andover Newton Theological School (2009) and is a Ph.D. candidate in religion at the University of Denver Iliff School of Theology. He was ordained in 2011 as a UCC minister in the South Central Conference's Houston Association. He has served as pastor of Friedens United Church of Christ in Beasley, Texas, and as Houston Association Minister.
He has worked with marginalized populations in Appalachia through F.A.S.T., a mission of the UCC and Christian Church (Disciples of Christ), where responsibilities included hosting church groups that were engaged in home rehabilitation and overall community support.
The Rev. Lawrence also has worked with The Metropolitan Association and Interfaith Worker Justice in Houston. In addition, his experience as a chaplain has prepared him to serve people living through the trauma of displacement and loss.
"Amariee and I already had begun to respond to people in need following Hurricane Harvey. We felt called to serve in whatever capacity available."
"Amariee and I are excited to be part of a responsible recovery effort, staying with it step by step and building relationships that will provide ongoing support for recovery," the Rev. Lawrence said. "I want to be a UCC voice and presence and offer UCC sensibilities, especially paying attention to the most vulnerable in every sense of the term."
Contact Ms. Collins and the Rev. Lawrence at recovery@sccucc.org. PLEASE NOTE: Ms. Collins and the Rev. Lawrence will NOT be doing volunteer coordination. To volunteer, please go to: http://www.ucc.org/disaster_disaster-volunteers
---
Related News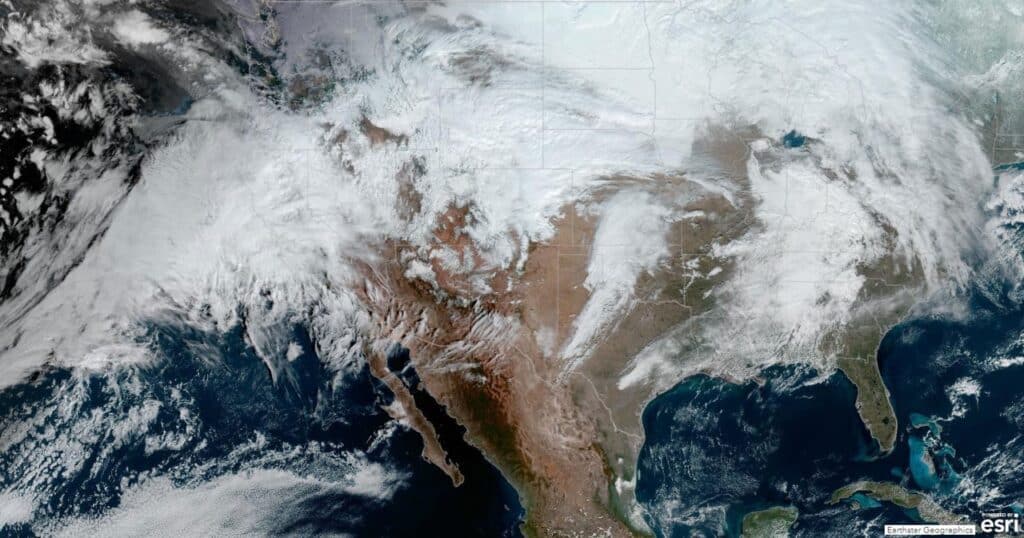 United Church of Christ Disaster Ministries is tracking a series of deadly storms surging up...
Read More