UCC Disaster Ministries sends grants to Australia, Philippines, Syria
UCC Disaster Ministries recently granted $5,000 for fire survivors in Australia, $10,000 for typhoon and earthquake survivors in the Philippines and $12,500 for winterization items for Syrians struggling to survive prolonged war, massive displacement and dire economic conditions.
Here are details:
Massive forest fires since September 2019 have devastated large areas of Tasmania, Victoria and New South Wales, Australia. UCC Disaster Ministries has contributed $5,000 each to the National Disaster Relief Fund of the Uniting Church of Australia and to Global Ministries Partners (Churches of Christ) in Australia for their support to the recovery of people in need as a result of this disaster.
United Church of Christ in the Philippines (UCCP) is providing relief in the wake of two recent disasters, Typhoon Tisoy (Kammuri) in December and four earthquakes (6.4, 6.3, 6.6 and 6.5 magnitude) that hit Mindanao in October and November. UCC Disaster Ministries is sending $10K, to be split between the two disasters for such aid as packages of relief goods, food, medicine, toiletries, flashlights, tarps and mosquito nets.
Summer is hot in Syria but winter is harsh, with large amounts of snow and subfreezing temperatures. Prolonged war, massive displacement, dire economic conditions, high unemployment and a drastic slump in purchasing power have stripped people of their ability to cope. With a $12,500 grant, UCC Disaster Ministries is helping the Fellowship of Middle East Evangelical Churches support about 1,200 vulnerable families (about 6,000 individuals) with critically needed blankets and electric heaters, plus cash subsidies for heating fuel or winter clothing.
---
Related News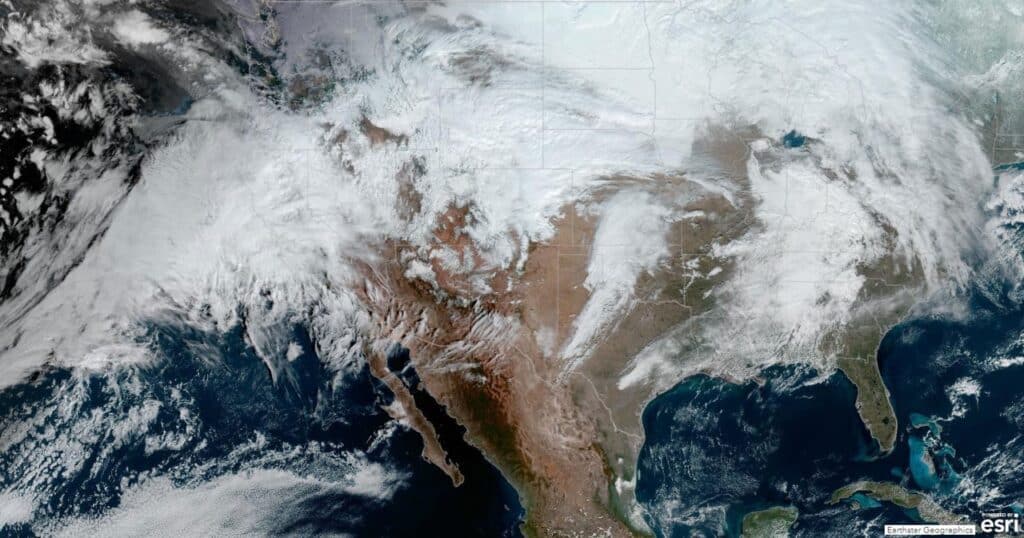 United Church of Christ Disaster Ministries is tracking a series of deadly storms surging up...
Read More