South Carolina survivor says of UCC volunteers: "To make friends over a disaster is awesome."
At work repairing storm water damage to Susan Heywood and Lois Powell's South Carolina home: Pam Small, Heywood, Powell and Marcy Magness.
Susan Heywood of Gilbert, S.C., had no trouble figuring out how to put a new roof on her house after last October's torrential rains damaged the old one. As she tore off the original shingles, felt and panels, she saw how the pieces fit together, then simply replaced them.
But repairing the damage inside the house where the roof had leaked was another matter. She said she had "neither the tools nor the know-how to replace water-soaked sheetrock ceilings or to get rid of the mold in three rooms – the master bedroom, master bathroom and utility room."
A United Church of Christ Disaster Ministries volunteer work team from the Penn Northeast Conference Jan. 11-15 got the job done.
Heywood is among the thousands of people in South Carolina whose homes were damaged or destroyed by heavy rains and flooding last fall. Her family was the first to get a work team's help as part of a new Disaster Recovery Support Initiative (DRSI) developed collaboratively by the UCC, Church of the Brethren and Christian Church (Disciples of Christ).
DRSI team member Tim Shaeffer from Brethren Disaster Ministries is helping get the local long-term recovery group up and running. He estimates that 2,500 households in Richland and Lexington counties, the DRSI's operations area, have disaster-related unmet needs, between 600 and 800 of those for construction work. "We just need volunteers," he said.
UCC Disaster Ministries Executive Zach Wolgemuth agreed. "There is an immediate need for volunteer work teams in South Carolina to help repair homes and get people back on their feet and that need will continue for months," he said.
"While media attention has already shifted to other events, much need still remains. That's one of the things that makes me proud of UCC Disaster Ministries' volunteers and supporters: They understand that long-term recovery means long-term."
The DRSI is scheduling work teams now. Click here to sign up!
Heywood, who has her own bustling business repairing medical equipment, and her wife Lois Powell, who is retired from nursing for health reasons, share their home with their two adopted children ages 9 and 15.
Heywood and Powell's dog Scout befriended volunteer work team members from the UCC's Penn Northeast Conference, including John Zangari (17) and his father Sal.
Heywood recalled the shock of a ruined roof, soggy ceilings and waterlogged carpet and other belongings, commenting, "I have never been through anything like this before. I was totally overwhelmed to start with."
Heywood and Powell are active members of Garden of Grace UCC in Columbia, S.C. The church helped with funding for roofing materials and sent over volunteers to help Heywood with the work. Then the pastor put the couple in touch with the DRSI, which assigned them the work team from the UCC"s Penn Northeast Conference.
In addition to their work at the home, the seven-member team led by Linda and Keith Lenhart also put the finishing touches on accommodations for DRSI volunteer work teams, in space donated by Holy Apostles Orthodox Christian Church in West Columbia, S.C. They carried in mattresses and kitchen equipment and helped enlarge the parking lot.
On site in South Carolina through March are three UCC disaster long-term volunteers: John and Pam Small from Evansville, Ind., and Marcy Magness from Philadelphia, Pa. Their role is to support the DRSI's construction and volunteer management and work team orientation and hospitality. 
Since the next volunteer construction team will not be coming until February, they also have been working hard at Heywood and Powell's home finishing the drywall, painting the ceiling, adding trim to the rooms and ripping out carpets. "In the process," John Small said, "I was able to instruct Susan in the process of cutting and installation of wood trim."
Heywood and Powell's dogs – especially Scout and Snowball – quickly endeared themselves to the volunteers. "Every time we turned around, they were running away with a tool," Powell said. "And Scout liked to hang out in the tool trailer."
"We have been truly blessed by the people coming to help," Heywood said. "They quickly became not just workers, but friends. To make friends over a disaster is awesome."
Click here for more information on how to join a work team!
---
Related News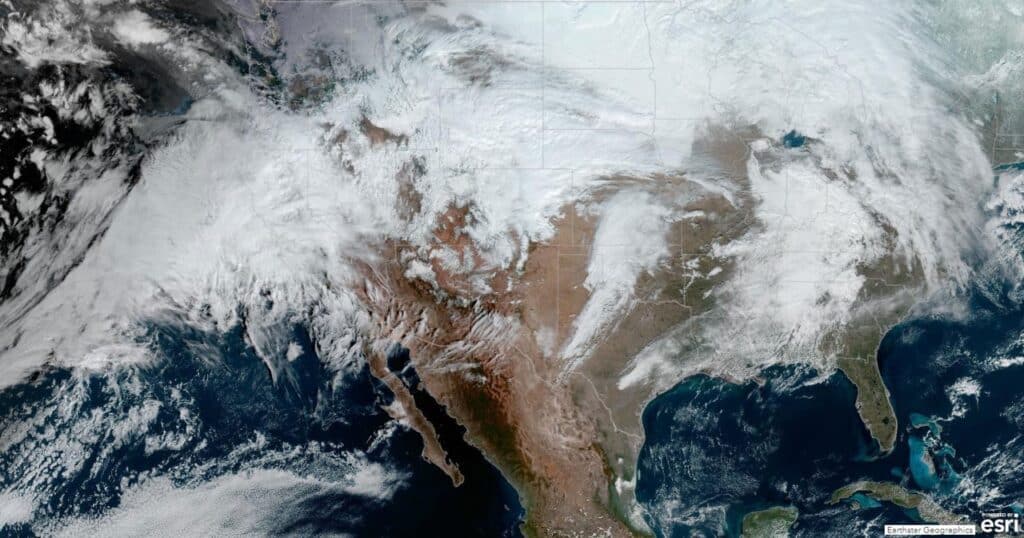 United Church of Christ Disaster Ministries is tracking a series of deadly storms surging up...
Read More