Success starting disaster long-term recovery more quickly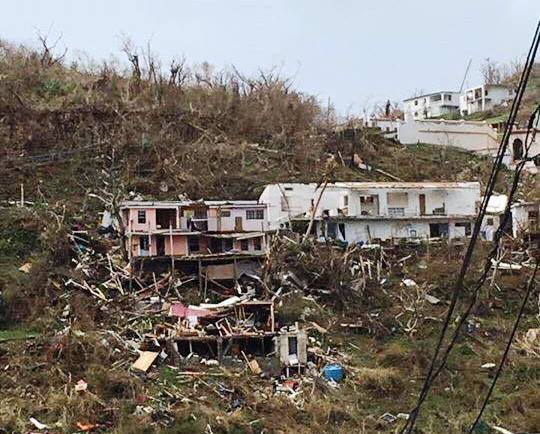 When a natural or technological disaster strikes a community, beginning the process of long-term recovery quickly is essential. Yet it can be a daunting task for local leaders who may not have experience in disaster recovery and may have suffered damage and loss themselves.
While there are resources available to assist communities in the formation and organization of a Long-Term Recovery Group, which is a crucial, collaborative platform for recovery, the process can be lengthy. During this time frustration increases, public interest decreases, and resources go toward temporary assistance instead of long-term solutions.
Here's good news: An ecumenical project has been demonstrating success in helping communities get long-term recovery started more quickly.  Key is immediate deployment of on-the-ground support.
That is among findings of an independent evaluation of the pilot Disaster Recovery Support Initiative (DRSI), a collaboration of UCC Disaster Ministries, the Christian Church (Disciples of Christ) and Church of the Brethren.
Among the project's greatest strengths, the evaluator said, is its focus on nurturing local leaders to oversee their community's recovery.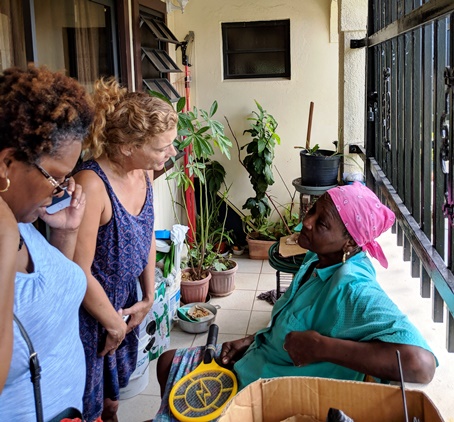 Community-based long-term disaster recovery groups focus on the unmet needs of disaster survivors beyond what they can handle out of their own resources and with governmental assistance. Some functions of a Long-Term Recovery Group include disaster case management, disaster recovery resource management and development, volunteer coordination and hospitality, and construction management.
The DRSI's pilot was conducted in the U.S. Virgin Islands, where in 2017 Category 5 Hurricanes Irma (Sept. 6) and Maria (Sept. 20) crippled water, power and communications and damaged or destroyed thousands of homes. On St. Thomas, one of the USVI's most populous islands with 50,000 residents, nearly 11,000 homes reported minor to moderate damage, and 545 reported severe damage or were destroyed.
Recovery is complicated by USVI's distance – more than 1,000 miles – from the contiguous United States, with at least 40 percent of the population at or below the poverty line.
The three denominations established the DRSI to "help communities shorten the time between the immediate disaster response and long-term recovery by encouraging, modeling, mentoring, and supporting the development of local Long-Term Recovery Groups through the sustained on-site presence of a Disaster Recovery Support Team."
Fewer than two weeks after Maria made landfall in the U.S. Virgin Islands, the DRSI deployed Rachel Larratt to support the formation of a Long-Term Recovery Group (LTRG).
Initially Larratt provided support to each of the USVI's three islands, but soon turned her attention to St. Thomas as this was the least-resourced community affected by the storms. Within weeks of her deployment, she had identified a donations warehouse and possible volunteer accommodations, as well as individuals to serve on the St. Thomas LTRG.
By the end of November, the LTRG had established the St. Thomas Recovery Team, named its members and sub-committee chairs, and launched local recovery efforts.
In late 2017, DRSI secured Department of Labor funding to hire 12 Disaster Case Managers to supplement the disaster case management services being provided by Catholic Charities. Those hired were themselves affected by the storm. It was noted by one of these staff members, "[We] can communicate with [our] client[s] and relate with them because we are in the same situation."
In January of 2018, DRSI deployed Construction and Volunteer Management Advisor Tim Sheaffer, and volunteers Marks Beitins and Marcy Magness-Sheaffer.
In July 2018, the St. Thomas Recovery Team Program Director was hired and remaining DRSI staff prepared to leave the island.
The evaluation utilized a variety of research methods including surveys of more than 100 stakeholders plus interviews, document review and online research. It concluded that the DRSI pilot in St. Thomas was a success with 80 percent of survey respondents rating the pilot as "moderately" or "extremely" relevant and 78 percent rating the pilot as "moderately" or "extremely" effective.
Responses from members of the St. Thomas Recovery Team were overwhelmingly positive, with the Chair asserting she felt prepared for DRSI's departure from the island.
"The DRSI's focus on nurturing local leaders to oversee their community's recovery is one that should be emulated," the evaluation declared. "This is a project worth replicating."
Pictured: Hurricane destruction in USVI. Meeting with a client. Unwrapping water filters at an early meeting to plan long-term recovery.
---
Related News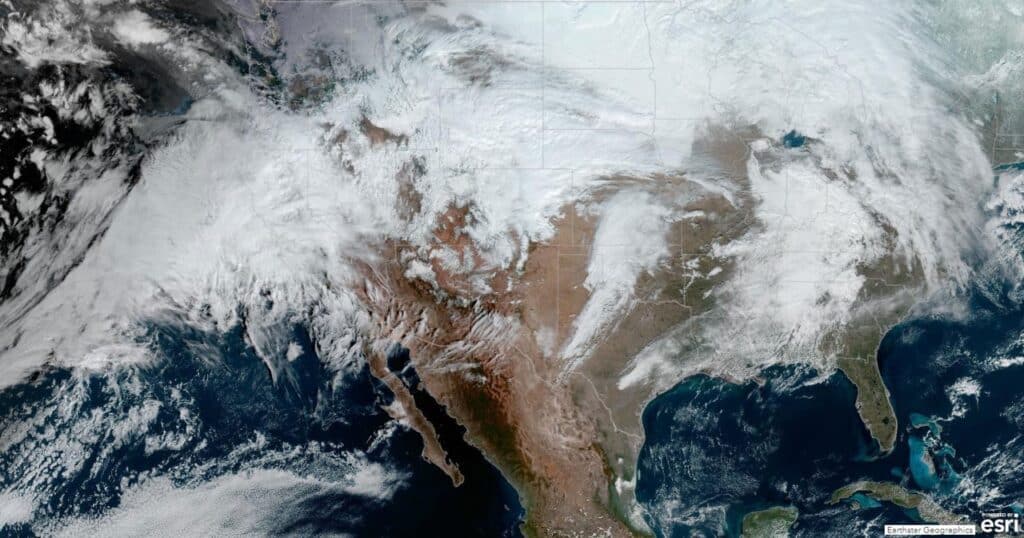 United Church of Christ Disaster Ministries is tracking a series of deadly storms surging up...
Read More