Sturdy new homes, schools for Haitians who "got soaked" by Hurricane Matthew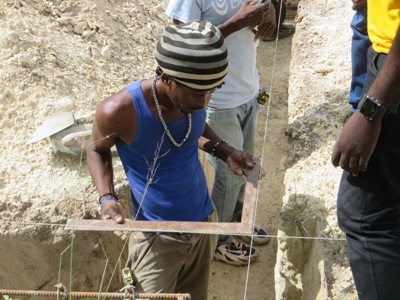 Hurricane Matthew in 2016 killed nearly 900 people in Haiti and left widespread damage. UCC Disaster Ministries is supporting an ambitious ecumenical program to rebuild homes and schools, and with them the lives of students, families and communities.
As one Haitian partner put it, the UCC's "sweat is here."
The program includes repair or construction of 110 houses of people having the hardest time recover (pictured: construction). A new home costs $4,000-$5,000. A representative of a Haitian cooperative that is helping identify hurricane survivors in greatest need said, "A Haitian proverb says, 'There are people who get wet and people who get soaked.' We are looking for the people who get soaked."
One such person is Selondieu Delva, who expressed his gratitude for his sturdy new house. He said, "The house I had before was no house, compared to this one. This was constructed well. If there is a strong wind now, I will be able to run home and find security here. Hurricane Matthew made me run away from my other house, but in a next storm I will stay in this house, as it has been constructed so strong."
Several people described how Hurricane Matthew shook their old homes so hard. Said Marie Rose Thermie, a mother of six, "Thanks to God the children were not hurt, but I couldn't save anything. Rocks fell in the house, destroying my belongings. There was nothing left." She also lost crops and livestock – eight goats, two pigs, two donkeys, 19 chickens and 9 pigeons – to the storm.
Like all households chosen to receive a new house, Thermie participated in the building. She carried in the water needed for construction, and prepared food for the technicians. Others reported carrying sand and other materials and to help dig foundations.
Now settled in her new house, Themie said she is "comfortable. No rocks will fall on me anymore."
In addition to restoring homes, the ecumenical project – under the auspices of Church World Service (CWS), is assessing 29 public schools. Rebuilding of three schools is now in progress.
"CWS took money out of its pocket to enable repair of the public schools as soon as possible," said the principal of a school that's being restored. "We cannot measure the joy. Children will have opportunity to enter a good place and they will be proud to learn."
Feler Belizaire, a sixth grader, expressed his appreciation for the restoration of his public school, in Pavilon. He has been helping carry blocks and other materials. "What they come to do for us is the heaven coming down," he said. "Because we were in misery with wind, rain and dust in our eyes."
UCC Disaster Ministries Executive Zach Wolgemuth confirmed that the structures are being built to resist future storms. "This was proven when the homes that we had built following Hurricane Matthew were not impacted by Hurricanes Irma and Maria this year. Many other organizations simply built temporary shelters leaving families and communities vulnerable to future disaster."
Editor's Note: Additional UCC Disaster Ministries support to Haiti in the wake of Hurricane Matthew has included $10,000 for prevention of cholera and malnutrition and to treat any instances that occurred.  $76,000 total has been sent so far, including $10,000 for Northern Haiti, where homes that were weakened by Hurricane Matthew sustained additional damage from Hurricane Irma.

---
Related News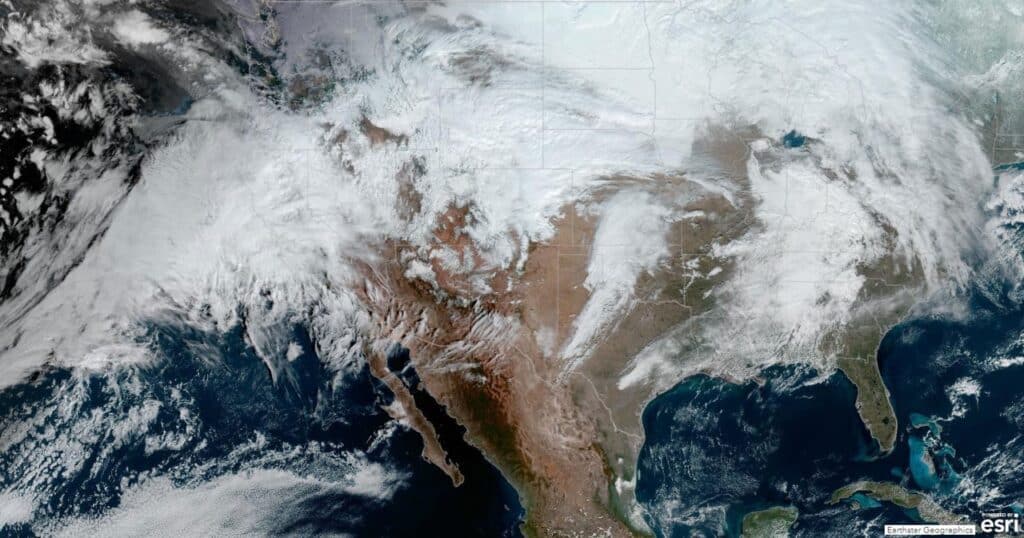 United Church of Christ Disaster Ministries is tracking a series of deadly storms surging up...
Read More