LTRG uses creativity to reach disaster survivors in "pocket communities"
They were like home Tupperware parties, where a host provides refreshments and welcomes neighbors and friends for a presentation on a useful product.
Except the topic at these gatherings was recovery from disaster – specifically the October 2015 floods and Hurricane Matthew in October 2016.
These home gatherings with local volunteer hosts were organized by the Darlington County, S.C., Long-Term Recovery Group (LTRG) and funded by UCC Disaster Ministries, which gave a $5,000 solidarity grant for the group's outreach program.
The gatherings proved to be a highly effective element in the LTRG's strategy for getting recovery help to elderly, disabled and low-income people in the county's overlooked and underserved "pocket communities."
"There's no way we could have done this without help from the UCC," said Carol Bishop of the Darlington County LTRG, based in Society Hill, S.C.  "A lot of people in rural communities were not getting assistance.  Many have no internet or even reliable phone service.  Some can't even get local television news from their cable service."
Bishop said the LTRG used the UCC Disaster Ministries grant to develop "a grassroots strategy that helped identify flood victims in pocket communities, identify and train leaders that live in their own communities, register victims, write appeal letters to FEMA and assist flood victims with registrations with the Disaster Recovery Office."
The multifaceted outreach strategy to find people with yet-unmet needs included a lot of door-knocking along with leafleting in neighborhoods and malls and at community hotdog boils and barbeques.
"It was challenging at first," Bishop said.  "Sometimes it took awhile to build relationships and get people to trust us.  I'm so glad we did it.  The people would have been forgotten."
Along the way, outreach workers also listened to young people's stories.  Some were shuttled from one home to another after the disaster.  Some were abused.  One stopped going to school after flooding ruined all his good clothes.  Many were not proud of where they stay.
In response, Bishop said, "We put together youth groups for youth empowerment."
The Darlington County LTRG has registered 126 families in need of assistance, including 78 it identified in "pocket communities." 
Among them: a 100-year-old World War II vet.
"He said he had dealt with the war, he could deal with anything," Bishop said.  "But we could see that he could use a hand.  We helped put on a new roof."
The LTRG has raised funds and donated building materials, identified reputable electricians, and recruited volunteers to help with repairs.  It also has helped disaster survivors resolve other barriers to getting help, such as correcting the deed on property they inherited from parents or spouse or continued to occupy after a divorce.
The Darlington County LTRG is the first LTRG in the state to complete repairs on a project with South Carolina Disaster Recovery Office. "In our first three weeks," Bishop said, "we helped restore 37 individuals and families to safe, sanitary and secure homes." 
One of them said, "Thank you very much!  I didn't think I would ever get help.  I thought I had been forgotten."  Another commented, "I'm excited that so many people came together to help me and the community."
Pictured: Volunteers repair a home for a low-income family that had the entire roof blown off of their home.
Click here to support UCC Disaster Ministries' domestic recovery work.
---
Related News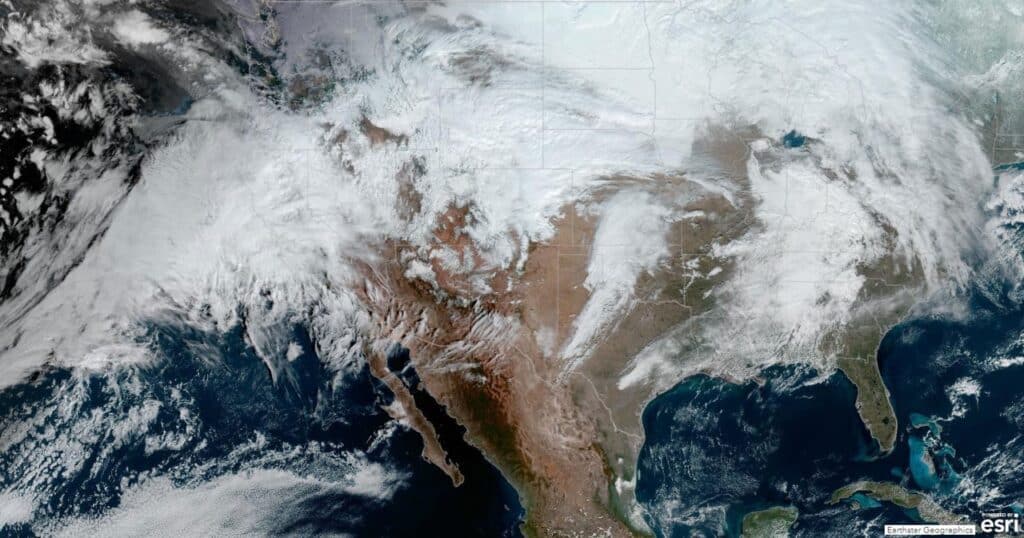 United Church of Christ Disaster Ministries is tracking a series of deadly storms surging up...
Read More