Disaster recovery is both physical and spiritual, UCC affirms
Disaster spiritual care begins with sharing time and space and listening, says UCC Illinois Conference Disaster Ministries Coordinator Roger Dart. Here, Katrina survivor Joan Garner and recovery volunteer Lessi Smebakken take some time together.
United Church of Christ seminarian Amy Fishburn recalls how satisfying it was to rebuild Katrina-battered houses as a construction volunteer in southern Louisiana. 
Still, she was haunted by the awareness that the 2005 hurricane's survivors "needed so much more than to get back into their homes.  Where are they emotionally and spiritually?" she wondered.
Fishburn's concern proved to be her entrée into the rapidly maturing discipline of disaster spiritual care, which prepares spiritual care providers to respond to the particular traumas that affect people whose lives have been turned upside down by a hurricane, tornado, flood or other natural or human-caused disaster.
UCC Disaster Ministries recognizes that offering spiritual care is as important to survivors' long-term recovery as helping them get back into safe housing. 
"Disaster brings the immediate crisis of displacement and loss," said UCC Disaster Ministries Executive Zach Wolgemuth.  "It hits people at home, threatening their sense of safety.  And while everyone reacts differently, it is not unusual for the stress to continue for a long time."
UCC Disaster Ministries is supporting both the ecumenical development of disaster spiritual care as a discipline and its application across the denomination. 
Oklahoma Conference of Churches cards carry the reminder that disaster spiritual care works with survivors to recover meaning, purpose and hope.
It has provided significant funding to pioneering work led by the Rev. Mary Hughes Gaudreau at the Oklahoma Conference of Churches (OCC) to develop guidelines, then train and deploy spiritual care providers to Oklahoma communities battered by tornado outbreaks, severe floods and other disasters.  OCC teams also have been invited to communities reeling from tragedy, such as that in Stillwater in October 2015, where a driver plowed her car into the crowd at a homecoming parade, killing four and injuring dozens.   
"Disaster impacts a community's sense of meaning, purpose and hope," said Gaudreau, a United Methodist minister.  "Our response must be professional, respectful of religious and cultural diversity, ethical, confidential, and without coercion, helping disaster survivors become whole again."
UCC Disaster Ministries also participated in building on the Oklahoma work to win ratification of Disaster Spiritual Care Guidelines in 2014 by National Voluntary Organizations Active in Disaster (NVOAD).  In August, UCC Disaster Ministries supported and took part in a national summit in Chicago to evaluate how NVOAD's guidelines are being applied by state and local disaster response organizations across the nation.
Fishburn, a Master of Divinity student at Lancaster Theological Seminary and member of Grace United Church of Christ in Lancaster, Pa., participated in the summit.  She reported that "people were very excited about the guidelines, which explain who we are and what we do – and don't do – as disaster spiritual care providers.  
The Oklahoma Conference of Churches was invited to offer disaster spiritual care after a driver killed four and injured dozens at a homecoming parade in Stillwater in October.
"For example, we don't take advantage of disaster survivors' vulnerability to get people to join our church," she explained.  "Rather, we help them gain strength from their own faith and community, thus fortifying them for recovery."
The Rev. Roger Dart, Associate Pastor for Justice and Witness at the Congregational Church (UCC) in Deerfield, Ill., who has led a dozen post-Katrina construction work teams, also attended the summit.
"The major purpose of disaster ministry is healing," said Dart, Disaster Ministries Coordinator for the UCC's Illinois Conference.  "You can't extract the spiritual from the mechanical.  Recovery begins and ends with spiritual care.  If people are not healed there will not be a recovery."
Wolgemuth said UCC Disaster Ministries' vision is to promulgate disaster spiritual care resources to all the denomination's clergy. 
Part of this program are "trauma retreats" for clergy, the first of which was held in September 2015 on Long Island, N.Y., and focused on long-term emotional and spiritual needs in the aftermath of Superstorm Sandy.  The retreat was held in partnership with the UCC's New York Conference. 
Wolgemuth said 2016 is likely to see similar workshops in the Pacific Northwest and Northern California-Nevada conferences for spiritual leaders ministering in wildfire-ravaged Washington and California.
---
Related News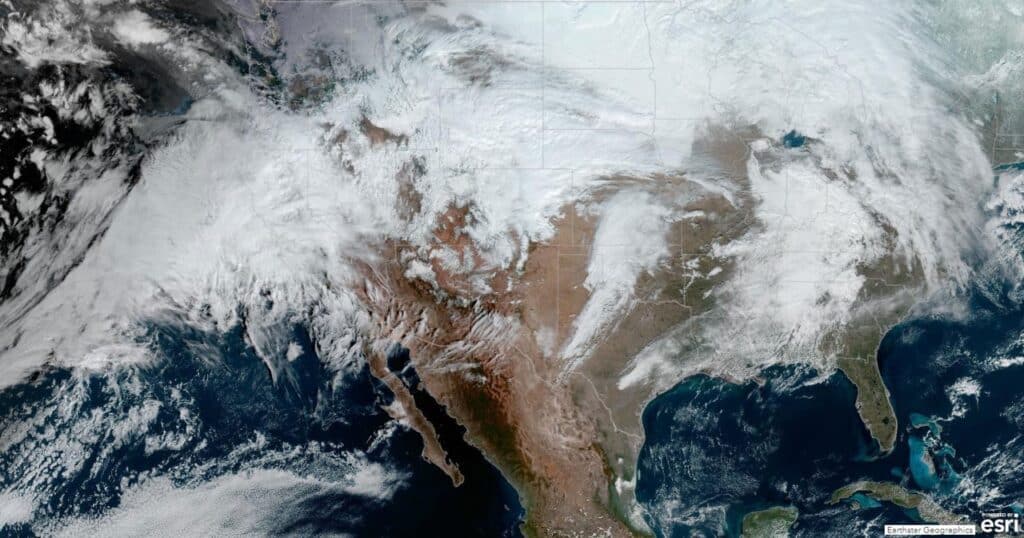 United Church of Christ Disaster Ministries is tracking a series of deadly storms surging up...
Read More