In disaster recovery, the importance of the gift of space
The contributions a local congregation can make to long-term recovery following a disaster that affected its area include not only "stuff," but also space and basic hospitality.
Consider the example of Holy Apostles Orthodox Church in West Columbia, S.C., a community hard hit by the record rainfall and flooding that beset South Carolina last October. The church has been hosting disaster recovery work teams almost every week since January.
Father Thomas Moore, Holy Apostles Orthodox Church pastor
Even as governmental and voluntary organizations, including Holy Apostles Church, responded to the emergency phase of the disaster with rescue, muck out buckets, hygiene kits, shelter, food and water for affected households, they met to plan how they would help people with muck out, debris removal and – as soon as possible – repair and rebuilding of their damaged property.
Said Holy Apostles' pastor, the Very Rev. Thomas Moore, who happens to also be a long-time emergency response volunteer with International Orthodox Christian Charities. "I began attending organizational meetings and that's where I met Tim Sheaffer and learned that volunteer work teams from outside our community would need a place to stay."
Sheaffer, a disaster recovery specialist from the Church of the Brethren, was deployed to West Columbia by the ecumenical Disaster Recovery Support Initiative (DRSI), a joint project of the disaster ministries of the United Church of Christ, Church of the Brethren and Christian Church (Disciples of Christ).
Father Thomas said his congregation was small – just 100 members – but had just completed a spacious new parish hall. The Holy Apostles congregation agreed to loan it to the DRSI through October 2016. The parish installed a shower and set up cots for up to 12 volunteers at a time, with separate sleeping areas for men and women. And it fully equipped the kitchen for work teams to prepare their own meals.
Almost every week since January, the church's parish hall has been home to a fresh work team of volunteers who've signed up to help restore safe, clean homes for homeowners struggling to recover following last October's disaster.
In addition, the church parking lot "has turned into a campground," Father Thomas said. "At any given time, there are four or five volunteers' campers," plus a tool truck or two "and a shower trailer with two showers."
Holy Apostles' contribution has meant sacrifice: "We had to put off enjoying our new parish hall for a year and, instead, keep squeezing our meetings and social functions into the hall and small kitchen we had been using – and which we'd outgrown."
Work team guest room in Holy Apostles' parish hall
"But it's been worth it. We've benefited as a congregation. I encourage other churches in disaster areas to step up and provide housing to work teams if you possibly can. It is good for people to help. It builds cohesiveness, community and solidarity as a congregation. It has been a great way for us to reach out and be of help in our city."
Father Thomas added how enjoyable it has been to "meet people from around the country who are dedicated to helping others. It's a good thing to say about America. It's not easy to take a week off at one's own expense and sleep on a cot in a church hall for a week."
Among work teams that Holy Apostles has housed have been Jewish, Mormon, Mennonite, Christian Orthodox and, yes, several from the United Church of Christ.
Visiting work teams are offered a tour of the church. "Many don't know much about Christian Orthodoxy," Father Thomas said, commenting that Amish volunteers accustomed to worshipping in a very plain church were especially fascinated by the ornate, icon-filled Holy Apostles sanctuary.
The church will continue to house volunteers through October, when it needs to reoccupy the church hall to prepare for its annual December St. Nicholas Festival.
Click here for Holy Apostles' slideshow about the floods and its response.  Holy Apostles Orthodox Church is a congregation of the Orthodox Church in America.
Support this and other U.S. disaster response work through the UCC's Emergency USA Fund.
Click here to volunteer on a work team in South Carolina or other UCC disaster recovery site.
Contact UCC Disaster Ministries Executive Zach Wolgemuth with other questions.
---
Related News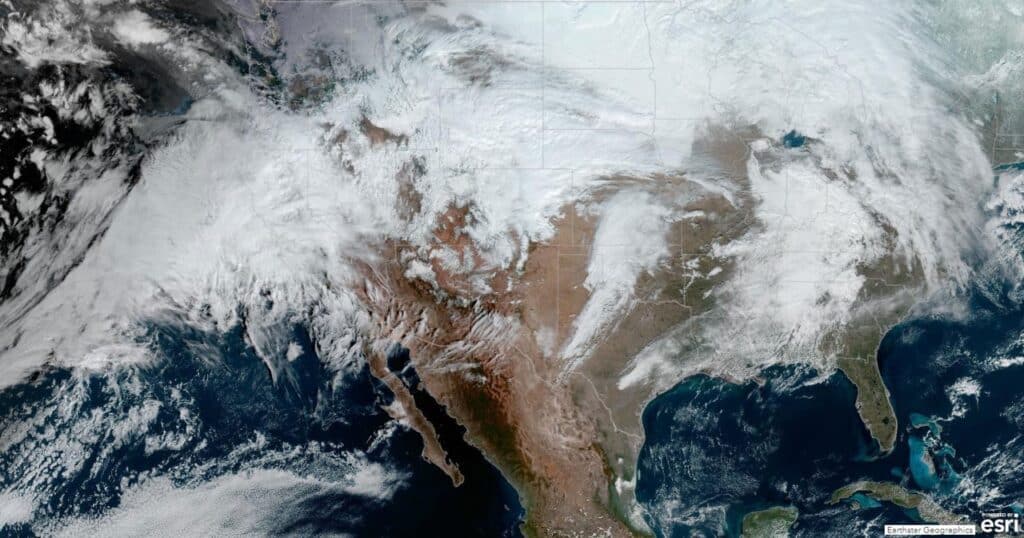 United Church of Christ Disaster Ministries is tracking a series of deadly storms surging up...
Read More