Receding flood waters reveal heavy hurricane toll in North Carolina
Hurricane Matthew flood waters are finally receding in North Carolina, allowing essential supplies and assessment teams to get into areas that until now were inaccessible.
"The scale of the disaster is now coming into focus in North Carolina, the state hardest hit by Hurricane Matthew," said United Church of Christ Disaster Ministries Executive Zach Wolgemuth.  "There are already more than 44,000 families that have registered for FEMA assistance in North Carolina, and the number increases every day."
This past weekend, the American Red Cross delivered some of the 1,000 CWS Cleanup Buckets ordered by UCC Disaster Ministries for North Carolina to affected households in Lumberton, about 5,000 of whose 22,000 residents were displaced by flooding, and in Warsaw, N.C. (pictured).
James Jarvis, Red Cross Deputy Director for North Carolina's District 1, said the 1,000 buckets arrived Thursday in the agency's Wilmington, N.C., warehouse.
"The timing was excellent," he said. "The waters are receding, and we will be able to get into communities we haven't been able to access. Supplies are coming in at the right time."
CeCe Williams, a Red Cross warehouse manager, said, "The need for cleanup buckets is substantial. They will be distributed in communities in our district in eastern North Carolina, to support the residents in cleaning out their homes enough to assess the damage, muck out, and tear out ruined drywall. It"s a crucial stage in their recovery from the flood.
"We are so grateful to our partners who are supporting our communities," she said. "Without them, we would not be able to help the great number of people in need."
For its part, the UCC's Southern Conference this week is sending an assessment team into areas impacted by Hurricane Matthew.
The Rev. Dr. Edward Davis, Conference Minister, meets by group call every three days with conference staff, the conference disaster coordinator, pastors from impacted regions, and the conference communications director.
On a recent call, Deacon Len Henderson of First Congregational Church UCC in Dudley, N.C., reported that the church had sustained water. Other pastors in the flood-impacted areas, including Thomas Jones (Pamlico), Barbara McCrae (Wilmington) and Gail McAfee (Fayetteville), reported no damage to their church facilities, but told stories of parishioners in homes surrounded by water and experiencing loss of power and drinking water.
Pamlico County is of particular concern, Dr. Davis said. It was hard hit and has been under reported. The county has a predominately African American and Native American population, including many in extreme poverty.
Dr. Davis said the conference is working to build a strategy based on the devastation. The Conference is preparing "to be ready to go" when the time is right to act, he said, such as by recruiting volunteers to help affected families clean up, and by helping flood survivors connect to services and resources for recovery.
Rev. Davis calling the church to "Prayer, Patience and Hope," a call based on Psalm 57:1-2. "If we as the church do not have hope," he said, "then the people will not have hope. So in the final analysis, hope is all we have."
Meanwhile, in Florida, Union Congregational Church in Holly Hill is housing 15 Americorps volunteers who are helping flooded householders apply for FEMA benefits. The UCC's Florida Conference already is working with other voluntary agencies to activate a long-term recovery plan.
Wolgemuth said UCC Disaster Ministries is actively supporting Hurricane Matthew recovery efforts throughout the affected region, especially Haiti, Cuba, Florida and North Carolina.  In addition to the CWS Cleanup Buckets and technical support as long-term recovery groups organize, UCC Disaster Ministries has provided $36,000 in funding, most of it for Haiti.
Click here to support UCC U.S. disaster recovery
Click here to support UCC international disaster recovery
---
Related News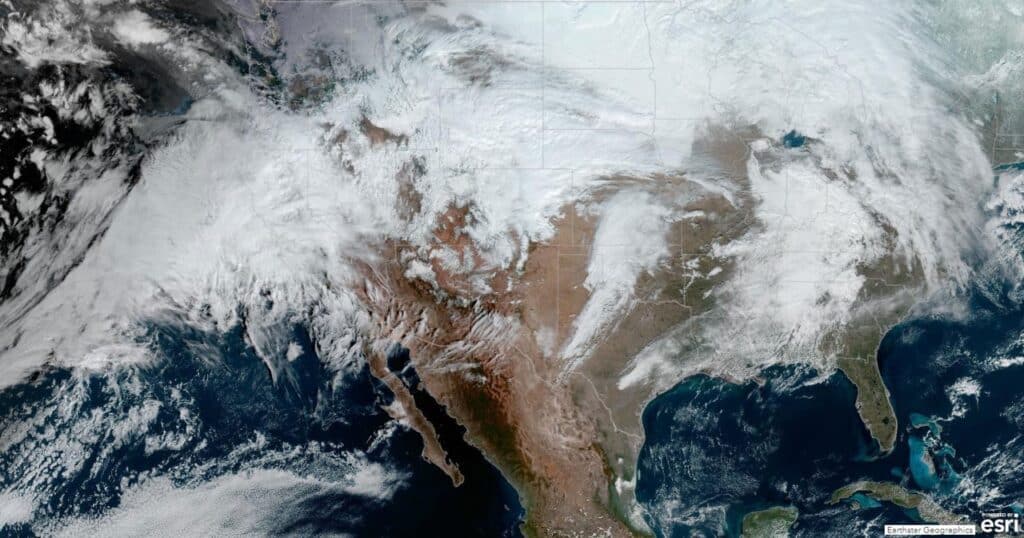 United Church of Christ Disaster Ministries is tracking a series of deadly storms surging up...
Read More