Puerto Rico – UCC Response – Hurricanes Maria and Irma
Volunteer
REGISTRATION NOW OPEN!
Puerto Rico Disaster Recovery
Volunteer Mission Groups Needed

Work teams of up to 15 volunteers each may sign up now to help with hurricane recovery in Puerto Rico. Groups serve for one-week periods. We need groups to sign up now! Click here for more information and to register your work team.
Background
Category 5 Hurricane Maria is regarded as the worst natural disaster on record to hit Puerto Rico.  It made landfall there on September 20, 2017.  Puerto Rico's government has acknowledged that nearly 3,000 people died, more than 60 as a direct result of the hurricane and the rest as a result of the crippling of health care, power, water supply and other systems for months after the storm had passed (Source: CNN, Aug. 29, 2018). Maria followed Hurricane Irma, the most powerful Caribbean hurricane on record, which grazed Puerto Rico on September 6.
Maria caused Puerto Rico up to $95 billion in damage. It wiped out 80 percent of crop values, a blow to the island's economy that also left its 3.4 million U.S. citizen residents food insecure. Maria knocked out all electricity on the entire island, disrupted water supply, crippled communications systems, damaged roads and littered the island with debris.
"We are supporting our fellow Americans in Puerto Rico and call on all our churches to continue to pray and give financially for what will be a long road ahead," said Zach Wolgemuth, UCC Disaster Ministries Executive.
The UCC's Response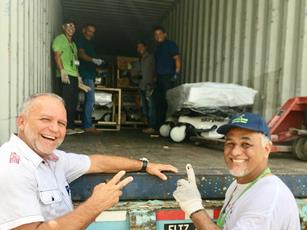 In the year since Hurricane Maria decimated the island of Puerto Rico, the United Church of Christ has accompanied the people of the U.S. territory in their journey toward recovery. UCC Disaster Ministries has invested almost a half million dollars in the rebuilding effort, and coordinated the scheduling and management of scores of local church volunteers from around the country. Just as important, the UCC has offered the much-appreciated support of presence, from both clergy and national executives, in Puerto Rican communities.
That immediate assistance and sustaining partnership with the Iglesias Evangelica Unida de Puerto Rico (IEUPR) continues today.
"Since day one after Maria, our local congregations went out to the streets to aid our communities. Although we had very limited resources, we fed the hungry and gave refuge to those that lost everything. Our church was one of the first responders for communities in the mountains that were totally disconnected," said the Rev. Edward Rivera, pastor general of the IEUPR. "The UCC, along with everyone at UCC Disaster Ministries, helped us reach even more people in need. We are forever grateful for their help, support, and time spent here with us."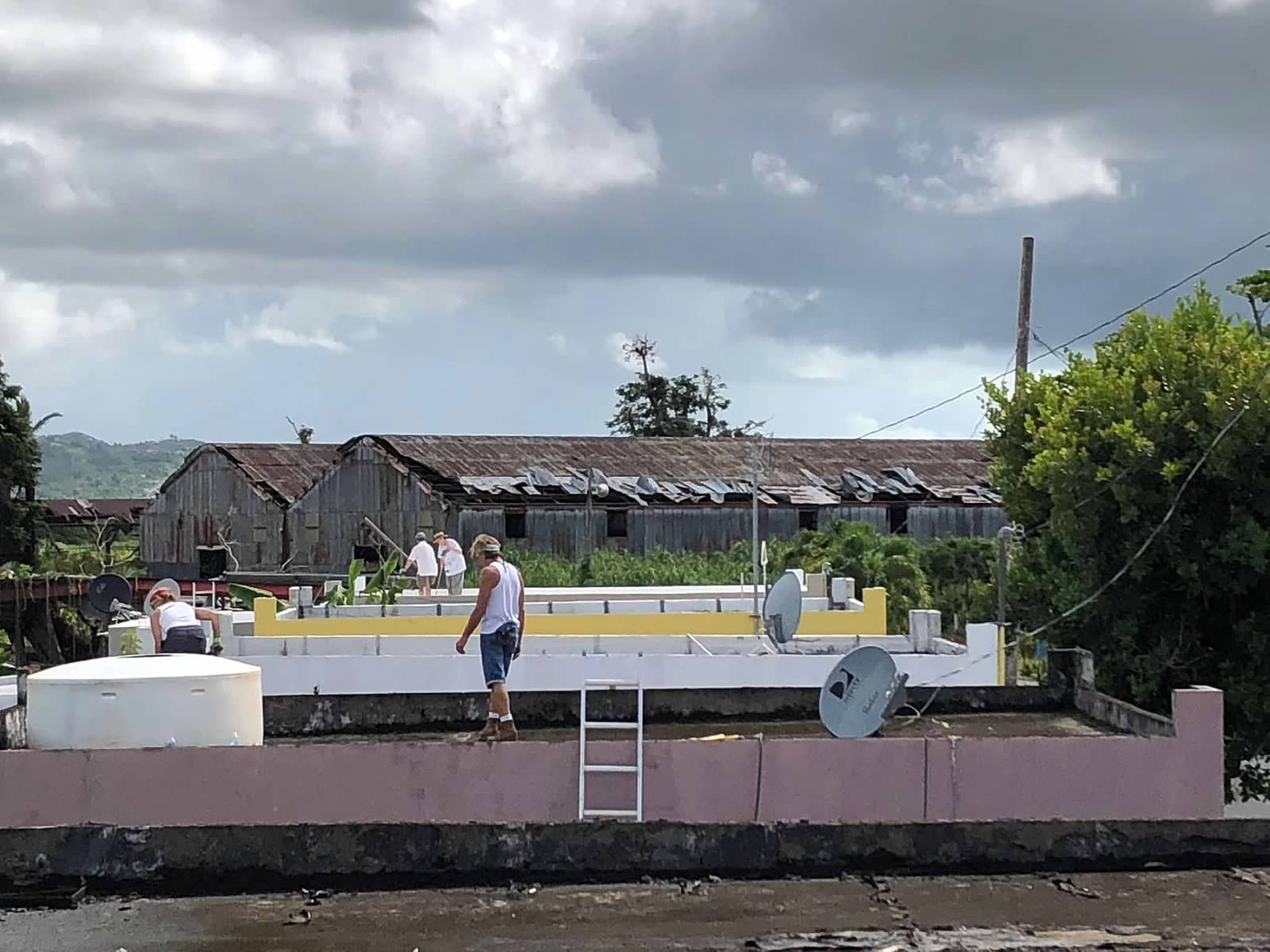 Disaster Ministries has assisted partners in Puerto Rico with emergency supplies, (generators, water filters, hygiene kits, food, first aid kits and tarps), construction materials, tools, equipment, vehicles and a shipment of medical equipment (pictured above). They offered preparedness workshops, funds for tuition assistance and pastoral support. Through UCC Partners in Service, Disaster Ministries set up volunteer housing on the island to welcome laborers from dozens of UCC congregations across the U.S. Most of them have been repairing roofs in the communities of Humacao and Yabucoa, on the eastern side of Puerto Rico (pictured, right).
"In collaboration with one of our primary partners, the IEUPR, we will be heavily engaged in home repairs and preparedness work for the foreseeable future but we need more volunteers to help us stretch our resources and reach," said Zach Wolgemuth, Disaster Ministries executive. "To date nearly 50 homes have received repairs and many more are on the waiting list." Disaster Ministries is currently scheduling volunteer opportunities into June of 2019.
"UCC Disaster Ministries is committed to serving alongside our Puerto Rican Sisters and Brothers as long as we are able. We know recovery will take years and our ability for continued engagement will depend upon ongoing donations and financial support," Wolgemuth said. "It is my prayer and hope that as the disaster fades from memories and from the media spotlight that each of us commit to remembering the thousands that lost their lives and the thousands more that are still in need."
Click here for the UCC News story on the one-year anniversary of Hurricane Maria
In addition, on the U.S. mainland, UCC Disaster Ministries has contributed:
$6,000 to the UCC Pennsylvania Southeast Conference for a program of assistance to people displaced from Puerto Rico by Hurricane Maria. Hundreds of people – some of them with few or no resources and many unmet needs – have made their way to Philadelphia, which has the second largest population on the mainland of people of Puerto Rican descent. Penn Southeast Conference Disaster Coordinator Karl Jones has been deployed to lead the UCC's response in Pennsylvania.
Resources

Resources provided by FEMA for people in Puerto Rico
Global Ministries' Update on the Caribbean
October webinar with Disciples General Pastor Miguel A. Morales Castro, Puerto Rico
---
---
---
Related News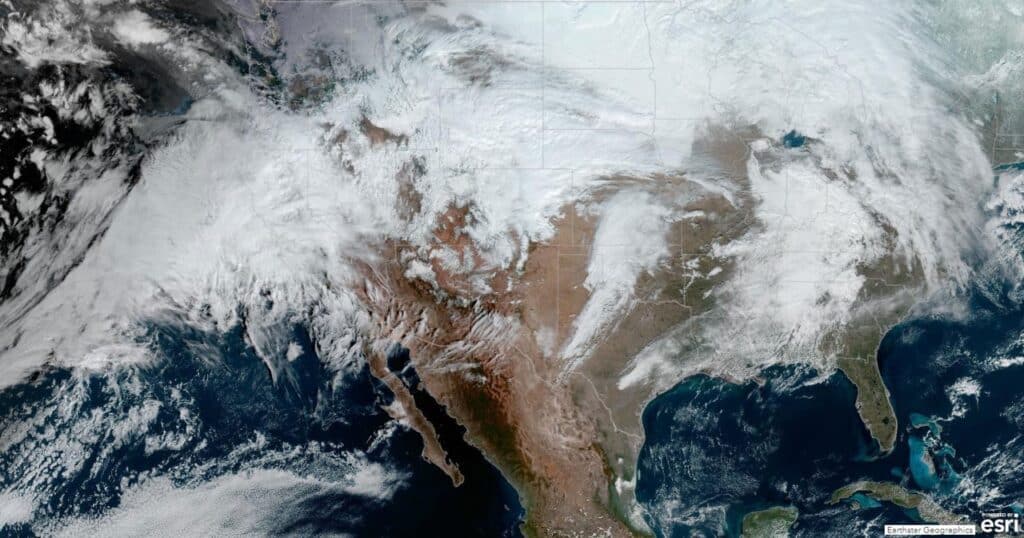 United Church of Christ Disaster Ministries is tracking a series of deadly storms surging up...
Read More