Still fleeing Maria's aftermath: Puerto Ricans in Pennsylvania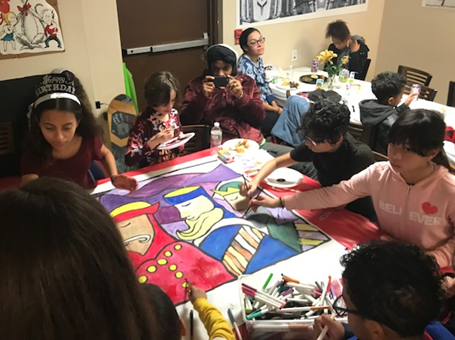 UCC Disaster Ministries has granted $10,000 to the UCC's Pennsylvania Southeast and Penn Northeast Conferences for continuation of a pioneering program of outreach to Puerto Ricans who have fled, and who continue to flee, Hurricane Maria's destruction and ongoing disruption of life on their U.S. island territory.
Thousands of Puerto Ricans have sought shelter in Pennsylvania since the hurricane. The state has the fourth largest population of Puerto Ricans living in the continental United States.
Hurricane Maria (September 2017) was the worst natural disaster on record to hit Puerto Rico. Nearly 3,000 people died, more than 60 in the hurricane and the rest from the crippling of health, power, water and other systems for months after the storm. Puerto Rico estimates it will need $139 billion to fully recover.
UCC Disaster Ministries has been at the helm of outreach to thousands of Puerto Ricans who sought shelter in Pennsylvania after the hurricane. Work that began at a Disaster Assistance Services Center in Philadelphia then rolled out to seven other Pennsylvania cities through a series of resource fairs.
UCC Disaster Ministries supported the deployment of UCC Pennsylvania Southeast Conference Disaster Coordinator Karl Jones to this response – in his own conference, as it happened.
In partnership with local and county governments, community organizations, faith-based colleagues, businesses and employers, the UCC helped establish the Greater Philadelphia Long-Term Recovery Committee, which offered help with employment, immunizations, voter registration, professional licensing, health screenings, disaster relief, housing, education (primary, secondary, and higher education), birth certificates (from Puerto Rico), banking, food/clothing vouchers, emotional, spiritual and mental health needs, and driver's licenses.
A 2018 UCC Disaster Ministries grant of $6,000 was able to provide 64 nights of lodging for families.  Another $2,203 was granted to the Greater Philadelphia Long-Term Recovery Committee so that special unmet needs could be met. 
The Greater Philadelphia Long-Term Recovery Committee continues to provide spiritual and emotional care, emergency housing, and moving these cases to traditional social services.  The UCC has issued a 2019 recovery grant of $10,000 to help with this effort in Philadelpia, Reading, and the Lehigh Valley.
"Tremendous needs remain as vulnerable families attempt to make the difficult transition from temporary housing units into permanent, sustainable solutions," Jones said.  "Local non-profits are now facing great difficulty financing continued operations in support of evacuees, who are still trying to overcome serious barriers to recovery as Maria fades from public memory and new hurricanes and storms begin to affect other areas.  Furthermore, evacuees continue to arrive amidst lengthy recovery delays and complications in Puerto Rico."
UCC Disaster Ministries Executive Zach Wolgemuth said, "The support of Puerto Rican evacuees has been an excellent example of the Church doing what we do best in responding to unique needs of marginalized survivors in a dignified and just way.
"This specific collaboration brought together all levels of the United Church of Christ (national, conference and local), which allowed for a more robust holistic response. I am extremely grateful for the excellent ministry that our UCC churches and conferences carried out at the local level and the ability of the United Church of Christ's National Disaster Ministries to support this important response."
Pictured: Three Kings Day celebration sponsored by the Greater Philadelphia Long-Term Recovery Committee for Puerto Rican evacuees. This is a major celebration in Puerto Rico. While the children took part in child-appropriate activities, trained emotional and spiritual care givers were talking with the parents.
---
Related News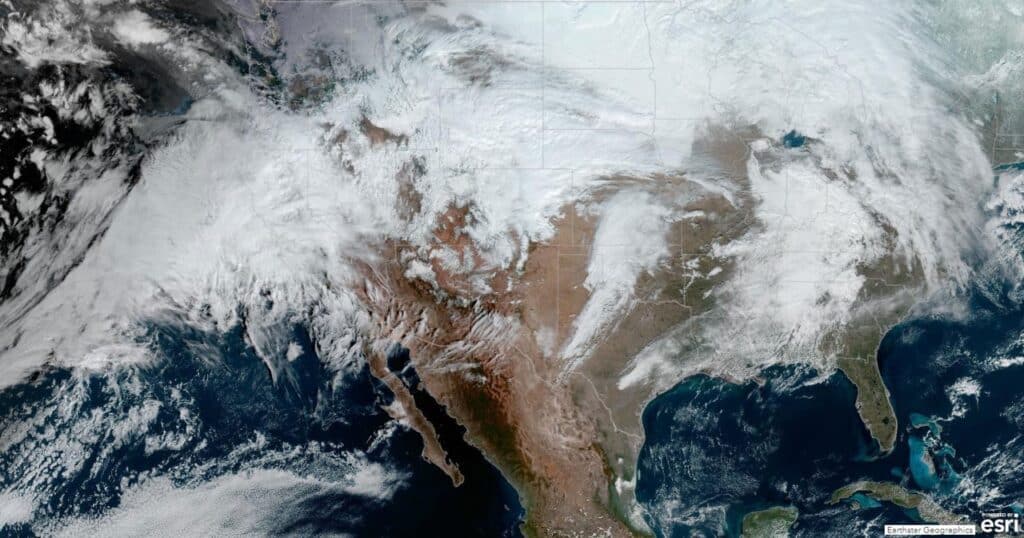 United Church of Christ Disaster Ministries is tracking a series of deadly storms surging up...
Read More