How support for Nepal earthquake recovery touches lives
Click here to support this work!
A widowed shopkeeper in need of a safe home; a chicken farmer in need of "seed money " and a business plan; three villages whose wells suddenly went dry – these are among the beneficiaries of UCC Disaster Ministries' support for relief and recovery in Nepal following last year's devastating earthquake.
UCC Disaster Ministries' contributions to earthquake recovery in Nepal now total $240,000, including $50,000 just sent for water, sanitation, livelihoods support, psychosocial care, community conflict management and other components essential for the long-term health of households and communities.
Those funds add to the denomination's other substantial contributions to date, including $40,000 for relief supplies immediately after the April 2015 earthquake; $100,000 for construction of new, earthquake-resistant homes, and an initial $50,000 for restoration of survivors' livestock, poultry and seeds.
The April earthquake – the worst in Nepal in 80 years – and a subsequent quake May 12 cost the lives of almost 9,000 people. Double as many were seriously injured. More than half a million homes were either totally destroyed or seriously damaged, and the livelihood of several hundred thousand people became even more difficult than before.
Earthquakes knock down houses. They also can dislocate underground water reserves, leaving whole communities dry; stir up conflicts over scarce resources, including earthquake recovery aid, and disrupt fragile livelihoods with everything from the death of a breadwinner to increased fuel costs.
NEW HOME CONSTRUCTION
UCC Disaster Ministries is supporting new home construction in Nepal in partnership with The Fuller Center for Housing. UCC Disaster Ministries continues to work toward its goal of funding 50 new, earthquake-resistant homes – most if not all of them by the end of 2016.
Among people in line for a new home is Sharmila Thapa Magar, 25 (pictured, left), who lives in Bidur Municipality, Nuwakot, Nepal. Life with her husband, three children and a small roadside grocery shop was fine before the earthquake. But then she lost her home to the quake – and, in August, her husband to illness.
Now living in a makeshift shelter that floods when it rains and is very cold in winter, she cried, "With only my income, I'm unable to provide all needs of my children. I don't have money to buy more clothes and other things to protect them from cold and water. I cannot afford a new home also. If I had a new safe and healthy home, I can continue my work with more effort to bring up my children. "
LONG-TERM RECOVERY WORK
UCC Disaster Ministries is supporting long-term recovery work through the ACT Alliance. Among beneficiaries: Ram Krishna Adkhikari. Before the earthquake, he started to realize his dream of being a chicken farmer. They manage with relatively little food and water, which makes them ideal for the arid, hardscrabble conditions in the mountain village of Makaisingh west of Nepal's capital Kathmandu.
The husband and father of three said he "bought a few chickens and started to build a chicken house, " but then the earthquake struck and the chicken house fell apart. A grant and business plan administered by ACT Alliance member and UCC Disaster Ministries partner DanChurchAid enabled Ram Krishna Adhikari to construct a sturdy chicken house and grow his small business.
Today he collects about 1,800 eggs a month that he can sell for almost 10 cents each. He also sells some six-month-old chickens to a wholesaler, who butchers the birds and sells them, then rolls the proceeds back into baby chicks and fodder.
"I am looking into new opportunities, for example how I can sell my chickens myself on the local market, and how I can begin to hatch some of the eggs," Ram Krishna Adhikari said. "I also hope later on to raise a more exclusive and expensive kind of chicken that … can be sold for almost 2,000 rupees (about 20 dollars)."
QUAKE DRAINS COMMUNITIES' WATER SOURCES
The community of Dhuseni, in a mountain area almost 100 kilometers northwest of Kathmandu, depended on one well for their water. But then the earthquake caused such great changes in the geological formations that the water source moved.
Khil Bahadur Bhandari recalled, "When my wife, on the morning after the earthquake, went to the communal village tap to fill her 25-liter container, there wasn't a drop of water in the tap. " The taps also were dry in two neighboring villages. In all, 205 families suddenly had no access to drinking water.
Fortunately the people in the villages knew the terrain well and knew that there was a spring 40 minutes' walk down the slope. That saved the families right after the quake, but at great cost.
"We didn't have any alternatives but to make that trip many times every day, " Khil Bahadur Bhandari said. "On such a steep slope without paths it is difficult to carry many liters at a time. The water ran so slowly down a rock that we had to hold a cup very close to the cliff, fill it and pour it in the container. It took hours to get water that way. A member of almost every family took the first trip at four o'clock in the morning, and then again several times during the day. As we all had to have water from the same spring, the queue was long. "
ACT Alliance member DanChurchAid's partner FAYA was working in the area before the earthquake and discussed the untenable situation with the villagers. Together they hiked around the area and worked their way through the vegetation with machetes to find other useable springs.
They found one. And using a technological solution that pumps 12,000 liters of water a day from one tank close to the spring to another farther up the slope and onwards to communal taps in the villages, they succeed in providing drinking water for the 205 families who need it.
UCC Disaster Ministries funds also are supporting construction of permanent, easy-to-clean toilets; distribution of soap, buckets, tablets to disinfect water and other hygiene articles, and community education on proper handwashing and other hygiene measures.
Psychosocial support is targeted to vulnerable populations to increase their resilience to deal with psychosocial challenges, and to whole communities to help manage conflicts that inevitably arise in situations where disaster survivors' needs are different and some receive more help than others.
UCC Disaster Ministries Executive Zach Wolgemuth said, "The goal in any recovery is to not only build back but to build back better, not just in the physical sense but to truly help empower communities, families and individuals to be more resilient, better equipped and prepared for future disasters. "
Pictured, right: Female masons at work.
---
Related News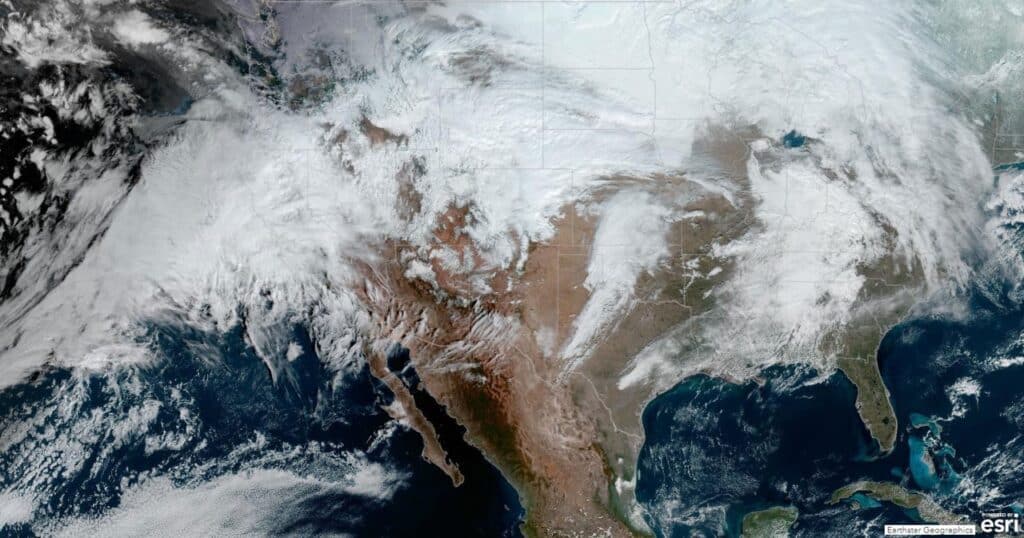 United Church of Christ Disaster Ministries is tracking a series of deadly storms surging up...
Read More