Miss Evelyn among U.S. Virgin Islanders getting UCC hurricane recovery help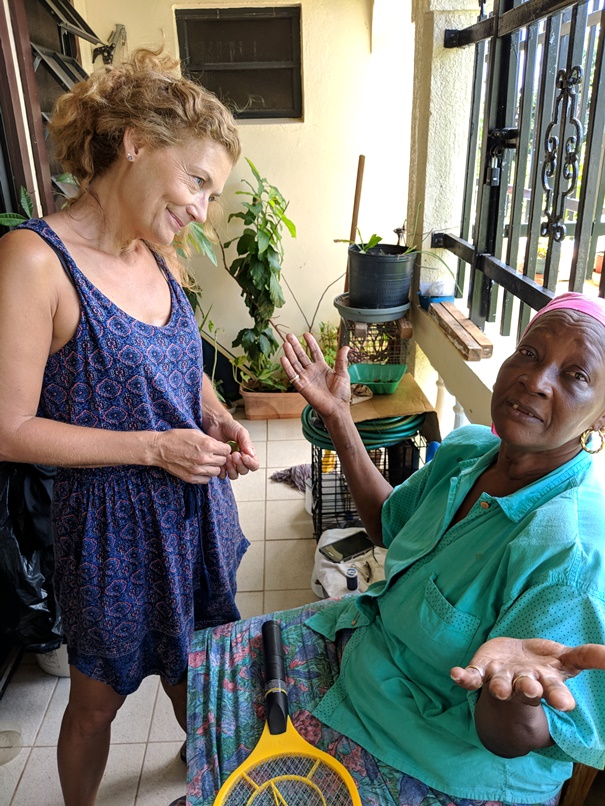 Miss Evelyn* was among the tens of thousands of people in the U.S. Virgin Islands whose lives were upended when Hurricanes Irma and Maria roared across the Caribbean a year ago.
The nightmare of the past year has included a badly leaking roof, destroyed possessions, stripped and gutted walls, mold and a struggle to keep her insulin the correct temperature despite a broken refrigerator.
Now she's among St. Thomas homeowners in line for a new roof and other repairs, thanks to the support and work of UCC Disaster Ministries.
But construction materials and labor are extremely expensive and difficult to access in USVI, so UCC Disaster Ministries and its partners are seeking financial support and volunteers to travel to St. Thomas to assist with reconstruction efforts.
The program's executive, Zach Wolgemuth, along with the program director and case manager for the St. Thomas Recovery Team, met Miss Evelyn a few days ago. UCC Disaster Ministries is part of an ecumenical recovery effort that helped establish the community-based recovery team.
"We brought some bread and bananas for her," Wolgemuth said. "Upon our arrival, Miss Evelyn started to cry and just kept repeating, 'I'm tired. I'm tired.'  Sadly, her circumstances and story are not unique."
When the two hurricanes hit in close succession lasts September, they directly affected more than one-third of the islands' roughly 100,000 residents.  More than 37,700 requested rebuilding assistance from FEMA.
Wolgemuth said Miss Evelyn, 70, has diabetes and is living on a fixed income that is barely enough to provide for her basic needs and medications.
"The powerful storms battered Miss Evelyn's home, destroying the roof," he reported.  "A protective tarp started to leak after a few months, and she had to place dozens of bins throughout the house to catch the water and continuously collect and empty them any time it rained."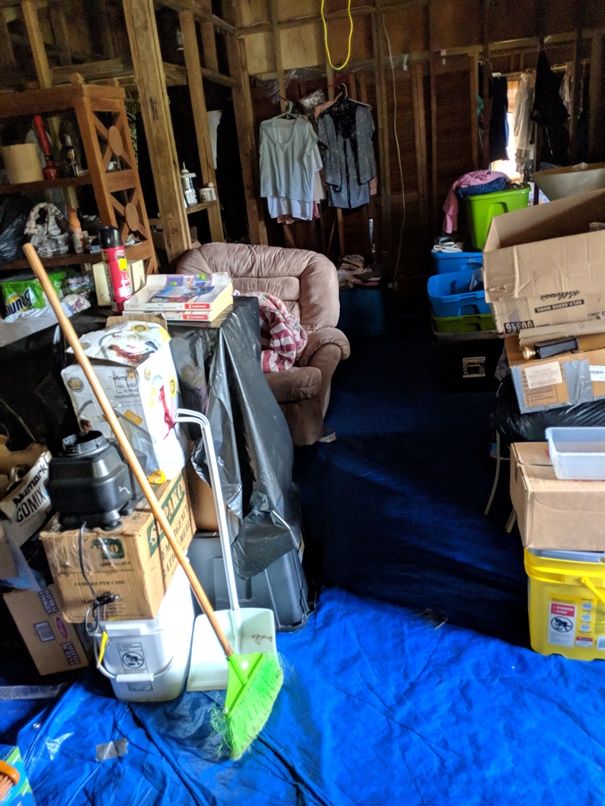 "There is mold growing in the home. Most of the walls have been stripped and the home gutted, and piles of household items and furniture are strategically placed away from where the leaks were in the roof. She's also storing things for friends because her home is more secure than theirs, which has left little room to 'live' in the home and has forced her to sleep in a chair on her front porch for the past year."
What's more, Wolgemuth said, Miss Evelyn's refrigerator is broken and she has only a deep freezer for her insulin. This means that she needs to constantly take the insulin in and out to maintain the correct temperature of the medicine and to keep it from freezing.
She received about $10,000 from FEMA, not enough to pay for all needed repairs and to replace essential appliances.
It was just recently that Miss Evelyn's needs were identified, Wolgemuth said. Since then she has been assigned a case manager and the tarp on her roof was patched. Now she's on the waiting list to receive a new roof and repairs to her home.
The disaster ministries of the UCC, Church of the Brethren and Christian Church (Disciples of Christ) have designed a $500,000+ program of support for the St. Thomas Recovery Team to assist the island's residents, especially the most vulnerable, with development of disaster case management, disaster recovery resource management and development and disaster rebuild volunteer coordination.
The UCC's cash contribution to date to this ecumenical recovery effort is $175,000. In addition, UCC Disaster Ministries has deployed a long-term volunteer to provide construction management and support to the volunteer teams.
The initiative aims to support 100 to 150 households and develop individual recovery plans for 1,000 to 1,500 households. It is focusing on vulnerable population households (elderly, disabled, single parent and low to median income) identified as having unmet needs who are unable to participate in FEMA repair programs and have exhausted the resources available to recover on their own.
* Pictured: Kimberly Hopkins, Director, St. Thomas Long-Term Recovery Team, listening to Miss Evelyn's story.  We've changed Miss Evelyn's name to help protect her privacy.
---
Related News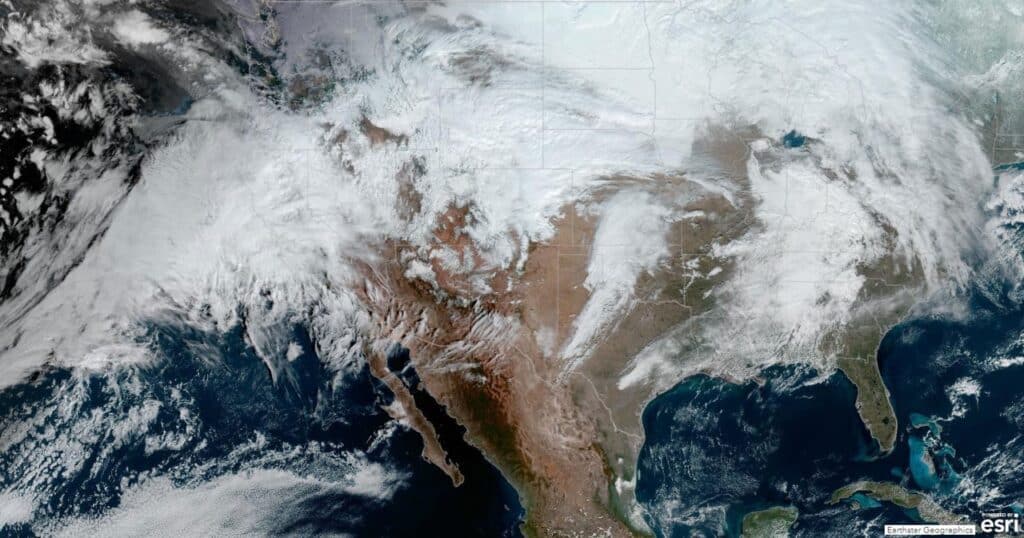 United Church of Christ Disaster Ministries is tracking a series of deadly storms surging up...
Read More