UCC Disaster Ministries works in 21 countries, 10 U.S. states in 2016
Flood recovery in South Carolina: A volunteer rehabilitates a flood-damaged home in Columbia, S.C.
In 2016, United Church of Christ Disaster Ministries extended expert recovery assistance in 21 countries, including the United States, to people whose lives were turned upside down by wind and water, wildfires and lead, earthquakes and radiation, drought and hunger.
ReliefWeb.int declared 2016 to be the costliest for natural catastrophe losses in the last four years. Some 8,700 people were killed, and destruction/damage totaled $175 billion.
North America was hit by more loss occurrences in 2016 than in any other year since 1980, with 160 events recorded. Most serious was Hurricane Matthew, which killed around 550 people in Haiti and caused serious damage there and on the U.S. East Coast.
"In several places this past year, disaster struck where people were still struggling to recover from previous years' disasters," noted UCC Disaster Ministries Executive Zach Wolgemuth. "Being there for the long haul is all the more important in these communities where hopes have been dashed repeatedly and resources have been stretched thin."
UCC Disaster Ministries' commitment to long-term community recovery is evidenced by ongoing responses in 2016 to Superstorm Sandy, Typhoon Haiyan, the Nepal earthquake, and the 'triple disaster' in Japan of typhoon, tsunami and radiation from the damaged Fukushima nuclear power plant.
"Focusing on filling gaps in services and responding to long-term recovery needs doesn't typically land us on the front page of The New York Times," Wolgemuth said, "but what is so important is that our supporters recognize the significance of walking with communities along the long road to recovery, and for their support we are extremely grateful."
Typhoon Haiyan recovery in the Philippines: Graduates in shielded metal arc welding receive their boxes of tools. UCCP photo.
Disaster Ministries tailors its assistance to the needs in each situation. In 2016, forms of assistance included:
* funding for emergency food, shelter, water and medicine.
* material aid including Church World Service Kits and Emergency Cleanup Buckets.
* rehabilitation of homes and construction of new ones.
* deployment of volunteer work teams and long-term recovery volunteers to assist with construction, construction management and volunteer management.
* repair or installation of water and sanitation systems.
* psychosocial support for recovery from trauma.
* training and equipment for livelihoods restoration.
* seeds and livestock.
* training and solidarity grants to long-term recovery groups and congregations helping disaster survivors in their communities.
UCC Disaster Ministries responded in the following countries in 2016: Central America (Drought); China (Flooding); Costa Rica (Hurricane Otto); Cuba (Hurricane Matthew); Democratic Republic of Congo (Floods); Dominican Republic (Hurricane Matthew); Ecuador (Earthquake); Ethiopia (Drought, Hunger); Fiji (Cyclone Winston); Haiti (Hurricane Matthew); India (Flooding).
Also, Italy (Earthquake); Japan (Earthquake); Malawi (Drought); Nepal (2015 Earthquake); Philippines (Typhoons Haiyan (2013), Karen, Lawin and Nina (Nock-ten)); Taiwan (Earthquake); Tanzania (Earthquake); United States (Hurricane Matthew, Floods, Wildfires, Lead-Tainted Water); Uruguay (Tornado), and Zimbabwe (Drought).
And here are the 10 U.S. states where UCC Disaster Ministries responded in 2016: Florida (Hurricane Matthew); Iowa (Flooding); Louisiana (Flooding); Michigan (Detroit Flooding (2015), Flint Water Crisis); Missouri (Ferguson; Flooding); New Jersey (Hurricane Sandy 2012); North Carolina (Hurricane Matthew); South Carolina (Flooding (2015), Hurricane Matthew); Texas (Flooding and Wildfires (2015)), and West Virginia (2015 and 2016 Flooding).
Stories of recovery in many of these disasters are linked from the UCC Disaster Ministries homepage and the related Disaster Updates page. 
---
Related News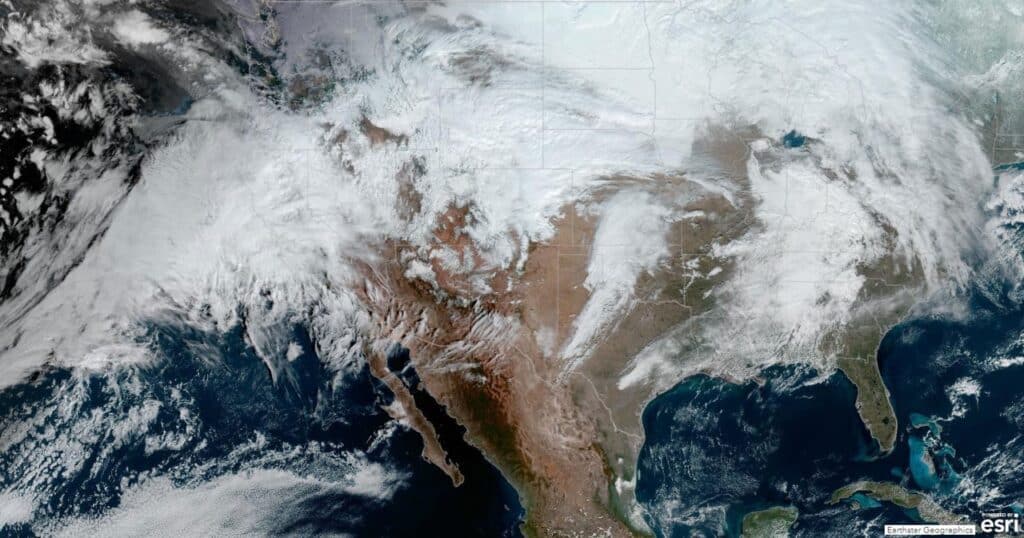 United Church of Christ Disaster Ministries is tracking a series of deadly storms surging up...
Read More