Meet UCC's Partners in Service working in Disaster Ministries
When the UCC's Partners in Service network holds its annual meeting in February, the four volunteers who serve in UCC Disaster Ministries will be among them. They are among 28 Partners in Service currently serving in various ministries.
It is our pleasure to introduce them to you! We trust you will be inspired by their stories of how they got involved and by what they do. What follows is a synopsis of each of their stories, with a link to their longer account in their own words, available here.
Take note: They hope you will consider becoming a Partners in Service volunteer! Click here for more information and an application. 
Marcy Magness
Home Congregation: Blue Route Vineyard Church, Media, Pa.
Marcy's childhood dream was to go into the Peace Corps. But then "life happened," including the birth of a son. In 2004, after her son married at age 24, Marcy re-evaluated her life. She set off on a three-year journey of volunteering in the United States and developing countries.
One assignment was with UCC Disaster Ministries after Hurricane Katrina. Others were with the UCC Partners in Service Volunteer Program, although not always in disaster recovery.
"The Lord led me back to disaster work in West Columbia, S.C., for the winter of 2015-2016," Marcy recounted.  "This is where my husband Tim Sheaffer and I met in what seemed to be the most unlikely of scenarios where neither one of us was working in disaster recovery for that reason. Married by Labor Day 2016, we now reside in our camper, focusing our efforts in the disaster relief ministry."
Since Thanksgiving 2016, she and Tim, employed by Brethren Disaster Ministries, have been deployed to Clay County, W.Va., helping local people recover from the devastating floods of June 2016.  Click here for more of Marcy's story.
Richard Tosh
Home Congregation: First Congregational Church UCC, Greene, N.Y.
Rich's wife Beth died of cancer just a couple of years after his retirement following 35 years of ordained ministry. 
"I entered the lonely desert of grief," he said. "Then, at the oasis of General Synod, I found Alan Coe, UCC Director of Disaster Ministries in New Orleans.  He invited me to engage with people where they lived, and I was assigned to supervise volunteers who came to New Orleans to help survivors of Katrina rebuild their homes and their lives."
Rich had an empathy for disaster survivors honed by his own experience living and ministering through the Flood of 1997 in Grand Forks, N.D.
"We lost half our home to the rising waters of the Red River of the North. I had experienced the power of people who visited me in my emptiness and the value of church people volunteering together.  The community of the church and meaning of the gospel were made real as I worked to rebuild my home and recover my faith."
He volunteered with Partners in Service two winters in New Orleans. Last winter he spent three months in Taylor, Texas, assisting flood recovery. Now he is in Volusia County, Fla., where he and fellow Partner in Service Betzi Yungclas are assisting early recovery from Hurricane Matthew. Click here for more of Rich's story.
Jon Wallace
Home Congregation: Park Hill Congregational United Church of Christ, Denver, Colo.
Growing up in disaster-prone Oklahoma, Jon discovered his sensitivity and empathy for people touched by tragedy. He served as a Red Cross volunteer, and later filled various roles in disaster recovery and human services administration with the American Red Cross, Salvation Army and federal government, including as a Voluntary Agencies Liaison for the Federal Emergency Management Agency (FEMA).
Over the course of the last 30 years, he has worked in the response to more than 40 federal disaster declarations and multiple local and regional incidents and emergencies. He currently serves as UCC Southern Conference Disaster Coordinator, where he is helping UCC Disaster Ministries and the conference serve people recovering following Hurricane Matthew.
Jon attributes his "calm when urgency strikes" at least in part to his DNA.  "My father and grandfather sat in a rail car during an air raid in 1940s-blitzed London," he said. "This has helped as God has blessed my efforts in helping to equip the church to respond. 
"The Holy Spirit and I are partners as I pray, 'Where can the comforting presence of Jesus Christ be made known in this situation?' Bringing communities together, teaching, and companioning them towards recovery and resilience brings joy and gratefulness as I see God at work through the hands of the church and others."  Click here for more of Jon's story.
Betzi Yungclas
Home Congregation: First Community United Church of Christ, Dallas, Texas
Betzi retired in 2003 after a 30-year career with AT&T. She was the first woman in the country to work climbing telephone poles. In 2008, Betzi – the daughter of a United Church of Christ pastor – attended the annual meeting of the UCC's South Central Conference.
"There was a table set up for the disaster recovery ministry of the church after Hurricane Katrina in 2005," she recalled. "My life was changed when I picked up a brochure describing the UCC recovery ministry in New Orleans after Hurricane Katrina …. I followed the Spirit into this opportunity to be helpful in a new way." 
That was her first assignment as a UCC Partners in Service Volunteer. Subsequent assignments were to Tucson, Ariz.; Joplin, Mo.; Pensacola, Fla.; West Virginia; Bastrop and Williamson County, Texas; Columbia, S.C., and now Volusia County, Fla., where she and Richard Tosh are helping with early recovery following Hurricane Matthew.
Readers, take note: Betzi reports that, "in the next couple of months, we will be requesting groups of weekly volunteers to come to help rebuild homes damaged by Matthew." Click here for more of Betzi's story.
---
Related News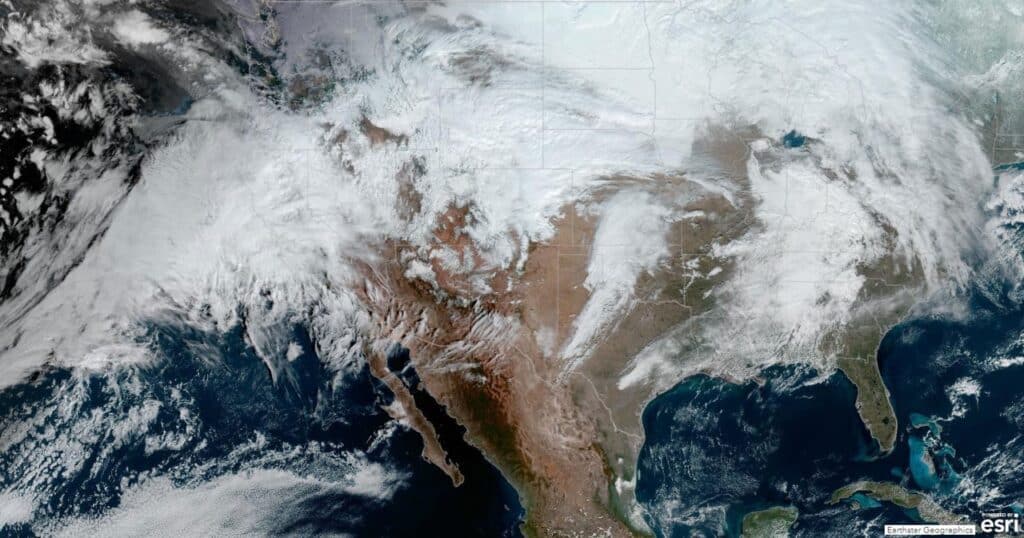 United Church of Christ Disaster Ministries is tracking a series of deadly storms surging up...
Read More