UCC Hurricane Matthew response, from Caribbean to Carolinas
Want to help? Money's best: Click here to contribute.
Hundreds of thousands of lives have been uprooted by Hurricane Matthew, from the Caribbean to North Carolina where flood waters have yet to crest, let alone recede.
UCC Disaster Ministries, which has been present to the affected areas since long before the storm, is responding with support for survivors – first, emergency food, water, shelter and sanitation, then early recovery and livelihood restoration, then long-term recovery.
"The needs are great," said UCC Disaster Ministries Executive Zach Wolgemuth. "We are appealing to our donors to contribute generously to our Hurricane Matthew appeal. The more you give, the more needs we will be able to meet."
Here are some vignettes from early response work by UCC Disaster Ministries, its partners, and UCC conferences and congregations in states along the U.S. Southeastern Coast.
HAITI:
Hurricane Matthew, the first Category 4 storm to strike Haiti since 1964, has caused extensive damage. Current reports state that over 750,000 people are in need of immediate humanitarian assistance and some 90,000 people were displaced by the storm. Homes have been destroyed, food security threatened, and water and sanitation compromised.
UCC Disaster Ministries has sent a series of solidarity grants to partners in Haiti who, in this initial phase of the emergency, are providing food, water, shelter and sanitation for people displaced by Hurricane Matthew.
Contributions to UCC Disaster Ministries' Hurricane Matthew Appeal will help partners extend that help to thousands, along with non-food items, emergency preparedness, psychosocial support, education, early recovery and livelihood restoration.
CUBA:
Hurricane Matthew also hit the eastern coast of Cuba on October 4, where it remained for 8 hours with winds of 155 mph, causing severe damage in the provinces of Guantánamo and Holguin.
More than 176,000 people were cut off from communication for 24 hours, as bridges collapsed, trees fell, rivers overflowed, and landslides formed. Across the region, more than 95 percent of houses lost roofs. Livelihoods and food security are also threatened in the region due to the destruction of coconut, banana, and cocoa plantations.
UCC Disaster Ministries will support an ecumenical effort to distribute food aid to 3,000 households and seeds to 300 households; water and sanitation, including water purification in three communities and ecological latrines in 300 households; psychosocial support through community interventions; emergency shelter, and livelihood restoration.
UNITED STATES:
Hurricane Matthew affected the Southeastern coastal regions of the United States, including Florida, Georgia, South Carolina, and North Carolina. Phone communications remain out in some affected areas, and power outages continue, contributing to concerns about food security and health. Multiple rivers have yet to crest in North Carolina, so additional flooding is a continued risk.
The UCC Florida Conference is a member of Florida VOAD (Voluntary Organizations Active in Disaster), coordinating and collaborating in disaster response and recovery.
Last weekend, in response to a request from the American Red Cross, the conference supplied 50 cleanup buckets and "a whole bunch" of hygiene and baby care kits to an evacuation shelter in a Bunnell, Fla., elementary school, inland from the Palm Coast area, which suffered significant damage, said David Heald, the conference disaster coordinator for North Florida.
The conference also supplied hygiene kits for 125 Bethune-Cookman University students sheltering in place in the Daytona Beach school's performing arts center. The school's Dean of Chapel the Rev. John Baldwin said it was "phenomenal" to see the UCC and others in the community "respond to our needs."
At least one congregation served as a shelter for nearly a dozen congregation members. Union Congregational UCC in Holly Hill, Fla., retrofitted its classroom building as a shelter and provided several nights' shelter for 11 members who were mandated to evacuate their homes.
There was no electricity, Heald said, but the gas stove worked, and evacuees cooked up beef stew and other tasty dishes. The flush toilets and shower worked – but the water was cold.
Hurricane Matthew adds great need to that left by Hurricane Hermine just over a month ago. Florida Conference Disaster Coordinator Bill Wealand said that more than 4,000 Florida households were affected by that storm, with "probably close to 400 in need of volunteer labor and donated materials to make their homes safe and habitable again."
The UCC's Southern Conference, which includes North Carolina, is struggling to measure the hurricane's impact, which is still being felt as flood waters have yet to crest, let alone recede in some areas.
One immediate impact: Hurricane Matthew forced the postponement of the African American Women in Ministry Conference, which was to have taken place at Franklinton Center, N.C., this week.
The Washington Post, on Oct. 12, reported that the flood is dealing "a direct blow to the poorest section of North Carolina, a tract of farmland and towns struggling after losing manufacturing jobs. More than 4,000 people have been forced from their homes into shelters at high schools and recreation centers, many lacking flood insurance, health insurance or stable employment."
Pictured:
Ganthier, Haiti. CWS Photo by Margot DeGreef
Rev. Hal McSwain, pastor of First Congregational UCC in Ocala, Fla., and a volunteer loading relief supplies for an evacuation shelter in Bunnell.
---
Related News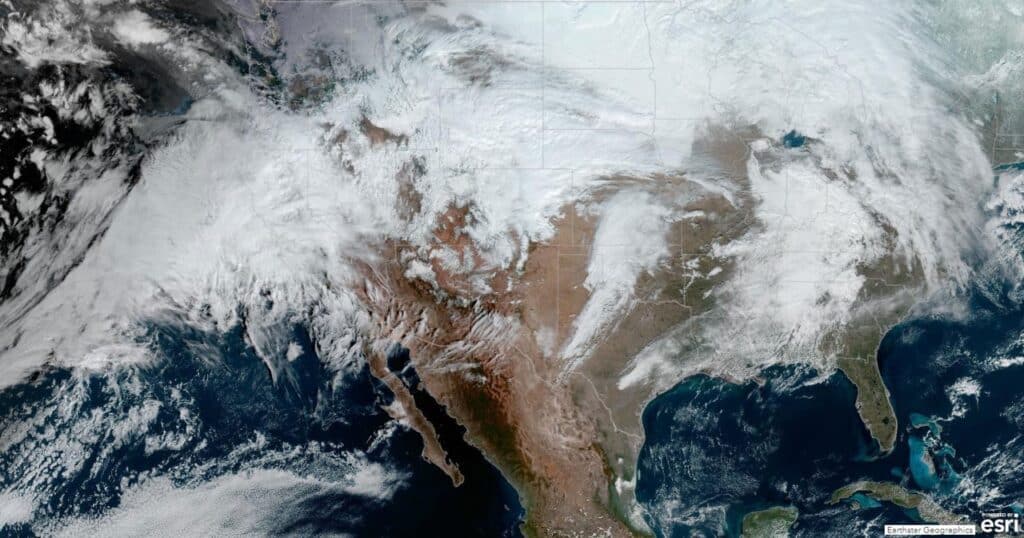 United Church of Christ Disaster Ministries is tracking a series of deadly storms surging up...
Read More