Maryland church makes 26 cleanup buckets with UCC match grant
"When someone gets one of these, they know someone cares," says Susan Rock of Grace United Church of Christ in Taneytown, Md. She's talking about CWS Emergency Cleanup Buckets. Grace UCC just completed 26 buckets thanks to generous contributions from its members, a $250 matching grant from UCC Disaster Ministries, and careful shopping.
Here's her report, in her own words:
"Grace United Church in Taneytown, Md., is by no means the largest congregation in the denomination, but we certainly do have giving hearts! During Lent we opted to give of ourselves rather than 'giving up' something during this intentional church season.
"We had received the email from the UCC Disaster Ministries about the need for Emergency Cleanup Buckets for Church World Service and challenged the congregations to 'help our neighbors' who might be victims of tornados, wildfires, floods or other acts of nature.
"The response was overwhelming! We applied for the grant offered by the UCC, and to ensure that we would qualify, one family donated the matching amount. However, the week following the announcement, we had already collected $575, and from that point on, the donations continued to come into the church ($760 in all).
"Taking advantage of sales and tax-exempt purchases, we collected adequate funds to fill and process 26 buckets to be delivered to the CWS depot in New Windsor, Md.
"We had people who assembled a complete bucket themselves, but most of them were assembled at the church by a trio of faithful workers who had shopped for the needed items. The buckets were displayed in the sanctuary and blessed for future disaster relief cleanup during our morning worship.
"It is our hope that the recipients of these buckets will feel the love and encouragement that is given by those who made these supplies possible."
Pictured: Susan Sautter, Susan Rock and Pastor Steven Ostendorf with buckets. Congregants celebrating the buckets!
Click here to apply for your $250 UCC Matching Grant for CWS Emergency Cleanup Buckets today!
---
Related News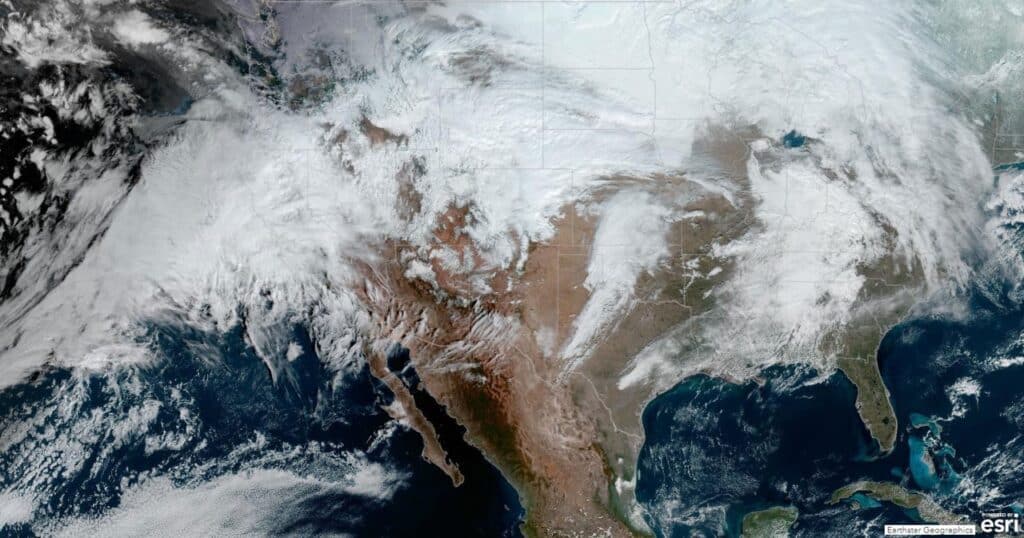 United Church of Christ Disaster Ministries is tracking a series of deadly storms surging up...
Read More