Love line, check-ins and prayer partners buoy work teams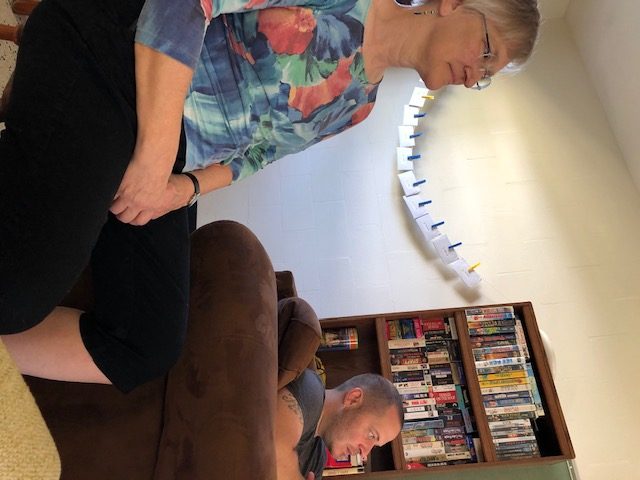 A "love line,' check-in partners on site, prayer partners back home, daily devotions and debriefing – these are key elements in the support system for volunteer disaster recovery work teams deployed by St. James United Church of Christ in Havertown, Pa.
In turn, the teams extend an extra measure of care to the disaster survivors whose homes they are helping restore, taking time to learn about their lives and leaving positive messages in the walls and under the floor boards.
Here's how all that played out on the team's latest trip, to help restore homes in Volusia County, Fla., that had been damaged by Hurricanes Matthew in 2016 and Irma in 2017. The 11-member team worked under UCC Disaster Ministries' partner VIND – Volusia Interfaiths/Agencies Networking in Disasters.
"Small and mighty" with 68 members, St. James UCC believes "church" extends outside the sanctuary walls to the community and broader world, said trip leader Cheryl Haley.
For eight years, she has been leading the church's biennial adult mission trips and raising funds for youth mission trips the other years.
"Our pastor, the Rev. Lynn P. Lampman, participates fully on all these trips and brings a true sense of spirituality and peace to us," Haley said.
Pastor Lampman said her goal "is to keep people nourished and nurtured so they have something to give away. We take daily devotions seriously. At the end of the day, we share high and low points and where we saw God."
Special features of every work trip include:
Prayer partners back home.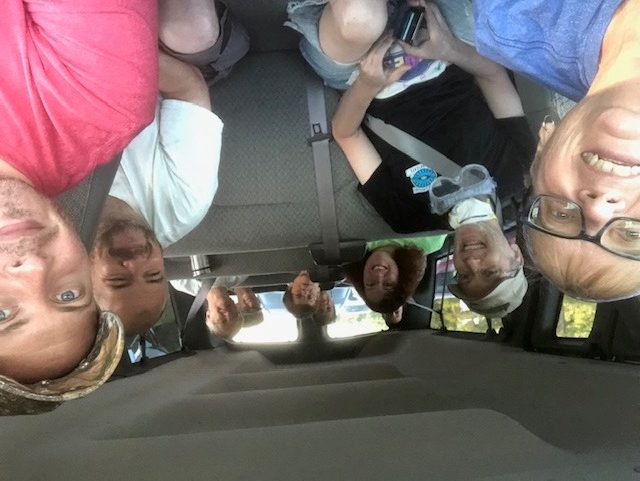 "At our commissioning and blessing, each of us gets assigned a prayer partner from the congregation," Haley said. "Each prayer partner gets a card with our photo, cellphone number and where to send mail. We get mail and texts from home."
"It's a clothes line hung on the wall of our common room," Haley said. "Pinned on it are envelopes, one per work team member. Each team member gets a 'deck' of index cards, one card for each of the other team members. Throughout the week, team members jot down their appreciation for each other.
"It means a lot when it's 90 degrees outside, 80 degrees in the house, and you are working for nine hours and it's hard, and you go to the love line and there's a note for you, saying, 'I appreciate you showing me how to put in a clickable floor' or 'Thanks for your calm demeanor' or 'Thanks for keeping us organized and focused on those in need.'"
Check-in partners on site.
Work team members pick names at the beginning of the week. Check-in partners are not reciprocal, Pastor Lampman said. "For example, I might check in with Cheryl, and Cheryl with Donna, and so forth. We ask, 'How's it been going today? Anything I can do for you?'"
Buoyed by all this TLC, work team members pour out their care on the homeowners. The team to Volusia County completed repairs on two houses, spending most of the time at Margaret's.
Margaret ("a wonderful, very spirited, faithful woman," Haley said) is a grandmother of 10, who worked as a bus driver for special education children until she retired, with limited income.
Hurricane Matthew damaged her roof, which leaked until it finally got repaired in July 2018 with VIND's help. There was still mold and other water-related damage inside to walls, floors and furniture. FEMA covered less than half of the amount required to restore Margaret to a safe, clean home.
The St. James UCC work team hammered, spackled and painted, replacing sheetrock and laying new floors. "Margaret worked alongside us," Haley said, "organizing and purging. She filled five or six bags with clothes, which we took to Goodwill for her."
Team members always write "messages and blessings" on wall and floor beams while they are still exposed," she continued. "Then the messages get hidden, but the homeowner knows they are there. And we always leave something with the homeowners, usually an inspirational plaque that we've all signed."
As the team flew back home to Pennsylvania, Margaret texted the team to say, "I haven't felt so loved or cared for since I lost my mother in 2007."
Pastor Lampman concluded, "We change lives with paint, a new floor, spackling, drywall. Margaret told us her life is different now. She can go on, no longer paralyzed by an overwhelming situation. Our work changed her life, and it changed ours."
Pictured above: Donna Mayforth and Mike Fineberg with the "love line" in the background; the St. James UCC work team heading out for a day of work.
---
Related News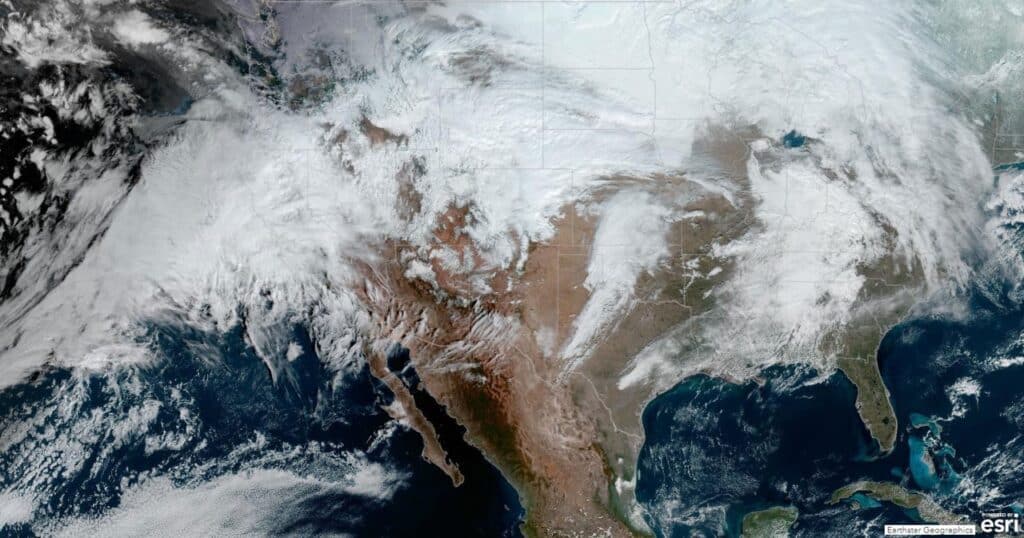 United Church of Christ Disaster Ministries is tracking a series of deadly storms surging up...
Read More