UCC Trains 10 New Disaster Recovery Long-Term Volunteers
Ten people have just completed special training to prepare them to serve as disaster long-term recovery volunteers in United Church of Christ Disaster Ministries. Each of them has a unique story of prior engagement in disaster recovery.  Each story leads them to a common desire and commitment to step up their involvement.
The recent four-day training, held at Back Bay Mission in Biloxi, Miss., included Volunteer Management, Construction Management, Safety, Teamwork, Communication, Long-Term Recovery Group Development, and Disaster Response and Recovery Processes and Partners, including UCC Disaster Ministries' mission and role.
Left to right: Zach Wolgemuth, Cathy Jones, Alyce Downer, Karl Jones, Richard Tosh, Jack Downer, Betzi Yungclas, Hulen Brown, Marjorie Flowers, Gerald Catron, Alan Benzschawell and Craig Steenkamp (both of Back Bay Mission), and Keith and Linda Lenhart.
They'll be deployed for a month or two at a time to communities impacted by disaster to support and work with local long-term recovery groups and to direct volunteer involvement.
Trainees Alyce and Jack Downer, now of Owosso, Mich., lived in New Orleans in 2005 when Hurricane Katrina hit.  They helped receive work teams, even opening their home to long-term volunteers.  That was their first engagement in disaster recovery.
Why do they want to intensify their involvement?  "There are so many people in this world who really, really need the help," Alyce said, adding, "I'm anxious to get started!  Jack is a retired die maker, and I recently retired as an information technology program manager.  We just bought a travel trailer.  We're available to go!"
The Downers are dually affiliated with St. John's UCC in Owosso and Little Farms UCC in River Ridge, La.
The Rev. Richard Tosh, now of Ithaca, N.Y., was serving the UCC's Federated Church in Grand Forks, N.D., in 1997 when the entire city was flooded.  He sought ways to support the spiritual and material recovery of his congregants even as he struggled with his own losses.
"I learned how important the presence of outsiders was to help us recover," he said.  "We didn't know what to do – we had never been through this."  Tosh recalled a volunteer who brought armful after armful of soaked possessions "out of our lower living area and stood non-anxiously while my wife sorted each item into a 'save,' 'discard' or 'I don't know' pile. 
That volunteer's patience "is why I do disaster ministry now," he said.  "I can be helpful to disaster survivors as volunteers were to me."  While he awaits his first assignment as a disaster long-term recovery volunteer, Tosh said he hopes to take his motor home to Biloxi to join a Back Bay Mission work team for a week.
Tosh frequently does supply preaching for UCC and Presbyterian churches; on his Sundays "off" he worships at St. James African Methodist Episcopal Church in Ithaca.
Keith and Linda Lenhart live in Allentown, Pa.  In 2005, when the Delaware River flooded, "St. John UCC in nearby Riegelsville opened up the church to begin serving meals to the community, and we jumped in to help," Keith said.  That was their first involvement in disaster recovery.
"We also helped people muck out the mud from their basements," he said.  "Sitting with the people afterwards and hearing how appreciative they were was the starting point of my motivation. 
"I'm a people person as much as a project person," Keith added.  "The recent training affirmed for me what I already believed: that we need to not overwhelm people with our agenda or theology but be good listeners to what's on disaster survivors' needs list."
Members of St. John's UCC in Allentown, the Lenharts have led several youth work teams to disaster recovery sites in Florida and Tennessee.  Keith retired in June as an elementary school teacher.  Linda, a retired youth pastor, now is commissioned to disaster ministry and serves as Disaster Ministries Coordinator for the UCC's Penn Northeast Conference. 
"It's very fulfilling to do mission work as a couple," said Linda, noting she and Keith have been married for 40 years.  While they await their first assignment as disaster long-term volunteers, they are retrofitting two tool trailers donated to the conference by UCC Disaster Ministries' national office.
Other volunteers who completed the recent training are:
Hulen Brown of New Braunsels, Texas, a member of Faith United Church of Christ in New Braunsels.
Gerald Catron of Berea, Ky., temporarily of Van Cleave, Miss.; a member of Union Church, Berea.
Marjorie Flowers of Chicago, Ill., a member of Trinity United Church of Christ.
Rev. Karl and Cathy Jones of Orwigsburg, Pa., members of St. Mark's United Church of Christ, Cressona, Pa.
Long-time UCC disaster long-term recovery volunteer Betzi Yungclas also participated in the training, which was held Oct. 6-9.  UCC Disaster Ministries Executive Zach Wolgemuth and Back Bay Missions Construction Manager Craig Steenkamp conducted the training.
Editor's Note: Are you interested in volunteer service with UCC Disaster Ministries?  Check http://www.ucc.org/disaster_disaster-volunteers for short-term volunteer opportunities.  To inquire about becoming a UCC long-term disaster recovery volunteer, or with any questions about UCC Disaster Ministries, contact Zachary Wolgemuth, Executive for UCC Disaster Ministries, 700 Prospect Ave., Cleveland, OH 44115; 216-736-3211; wolgemuthz@ucc.org.
---
Related News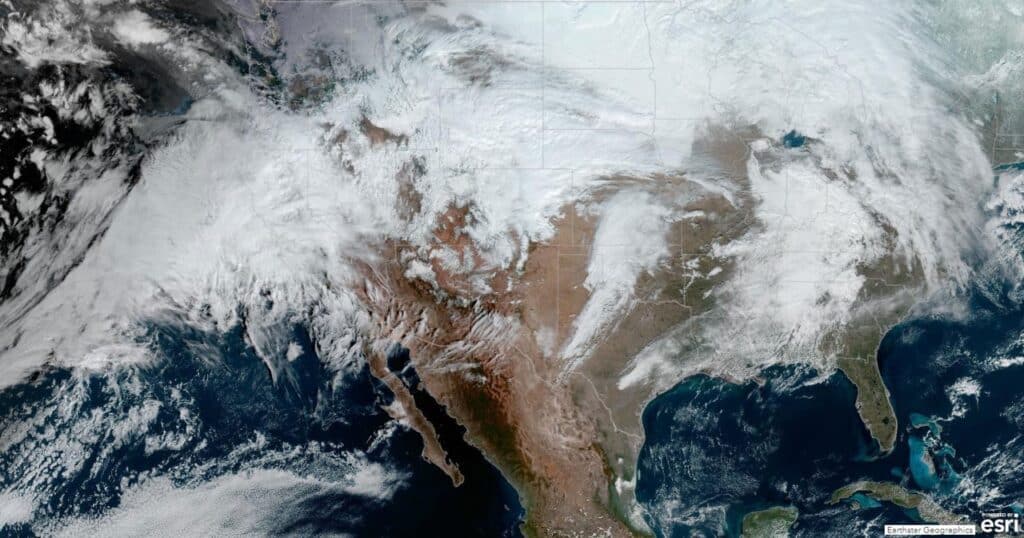 United Church of Christ Disaster Ministries is tracking a series of deadly storms surging up...
Read More