UCC aids Isaias recovery with CWS Kits and Buckets, offer of grants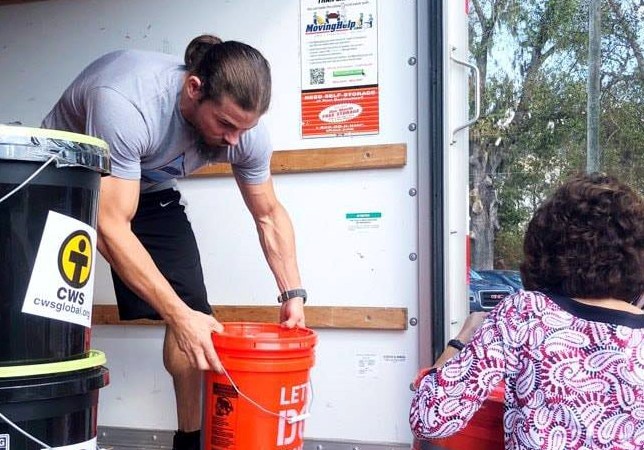 Remember the CWS Kits your congregation put together last spring? Because United Church of Christ churches had helped stock up the Church World Service warehouses, CWS was able to dispatch Emergency Cleanup Buckets and Hygiene Kits to several areas impacted by Isaias within days of the storm's passing earlier this month.
"CWS was only able to respond because of the generosity of hundreds of supportive UCC congregations who assemble CWS Kits and support CWS Blankets each year," said Matthew Stevens, CWS Director for Congregational Giving. "CWS is thankful for the continued support of these important missions during these uncertain times."
Isaias – the ninth named storm of the 2020 hurricane season – formed on July 30 and affected multiple states and the U.S. territory of Puerto Rico before dissipating on August 6. It killed more than 15 people and caused extensive damage in Puerto Rico, North Carolina, Pennsylvania, Virginia, New York, New Jersey and Maryland. Along the way, it spawned multiple tornadoes including a deadly one in Bertie County, N.C. The storm knocked out power to more than three million households.
Ken Skalitzky, UCC Disaster Recovery Specialist, is participating in daily calls of VOADs (Voluntary Organizations Active in Disaster) in North Carolina, Pennsylvania and New York. He said participants coordinate sheltering and feeding operations, chain saw and muck-out crews, and help with emotional and spiritual care needs.
"The American Red Cross, The Salvation Army, Team Rubicon, The United Methodist Church, and the Southern Baptists are deploying mostly local volunteer teams, which is safer than putting volunteers from a distance into congregate housing during the current COVID-19 pandemic," Skalitzky said. "Long-Term Recovery Committees (LTRCs) are working with state and local government officials to conduct damage assessments to determine eligibility for federal assistance from FEMA and the Small Business Administration."
Global H.O.P.E. Acting Team Leader Phyllis Richards reminds that the UCC stands ready to help communities impacted by disaster. Long-term recovery groups, working with UCC Conference Disaster Coordinators, are encouraged to apply for assistance.
The 2020 hurricane season lasts until November 30 and the prediction for the number of named storms has risen to 25 for the year.
Get more information here on the CWS Kits Program and UCC Matching Grants of up to $250 for UCC congregations assembling CWS Emergency Cleanup Buckets and Kits.
---
Related News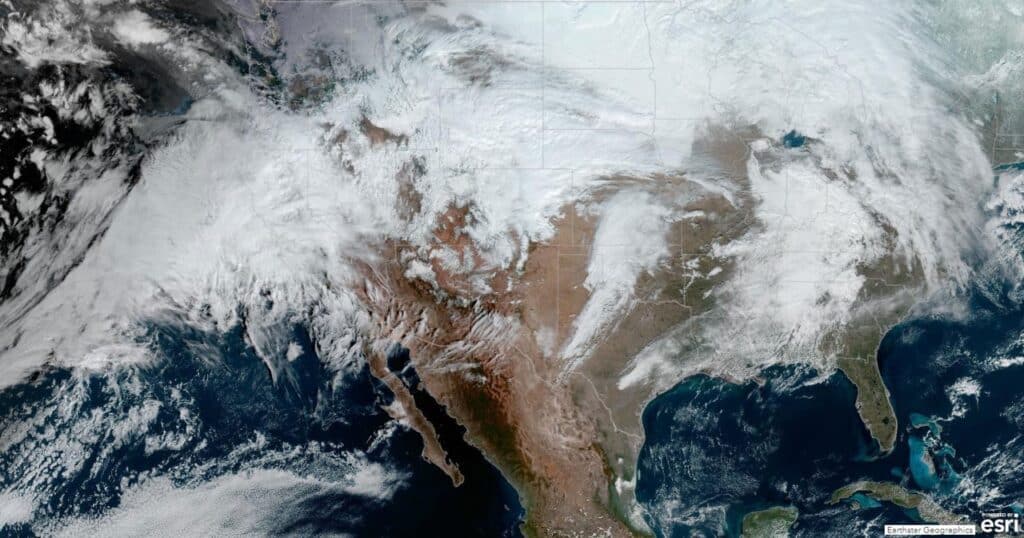 United Church of Christ Disaster Ministries is tracking a series of deadly storms surging up...
Read More