Indonesia – UCC Response – Earthquake and Tsunamis
 




The Current Situation
Updated 9/17/2019
September's Earthquake and Tsunami
Friday, September 28, 2018, a 7.4 magnitude earthquake hit Central Sulawesi, Indonesia and triggered a devastating tsunami that swept through Palu City, also affecting Donggala. killing more than 2,000 people and displacing tens of thousands. Palu was the worst-affected area.
"Most desperate are people from fishing villages," said UCC Disaster Ministries Executive Zach Wolgemuth, who visited the affected region, including Palu, earlier this year. "Their homes are now in 'red zones,' which means they are now homeless and lost their livelihoods."
This disaster has created a state of crisis. Hit hardest are the elderly, children, people with disabilities, and women, especially pregnant or nursing. There is a pressing need to provide immediate assistance to minimize loss of life and to ensure that the needs of the most vulnerable are covered first.
Affected persons find themselves in a desperate situation, with many unmet vital humanitarian needs such as access to sufficient food, safe shelter and basic non-food items, basic health services and facilities, safe drinking water, and sanitation and hygiene infrastructure. Continuing priority needs also include logistics and economic recovery, and recovery of infrastructure and public services,  shelter, protection (including women's and children's protection) and education.
The Government of Indonesia has welcomed specific offers of international assistance that are in line with identified humanitarian needs on the ground.
Sources: ACT Alliance, ReliefWeb, Church World Service
The UCC's Response
UCC Disaster Ministries has sent an initial $3,000 solidarity grant to Global Ministries partner PGI (National Communion of Churches) in Indonesia, which is mobilizing volunteers along with critically needed food and non-food aid including medicine, tarps, clothing and other daily needs (toiletries, solar lights and water filters).
The ministry also released $20,000 to Church World Service – Indonesia (CWS), which has been active since shortly after the initial impact and continues to respond to priority WASH (water, sanitation and hygiene), shelter and household needs. 
Among these:
345,000 liters of clean water daily reaching approximately 20,000 people at 76 locations.
25 four-stall public latrines constructed.
more than 25,000 household-related supplies distributed since the beginning of the response (jerry cans, mosquito nets, solar lamps, tents, tarps and blankets).
hygiene items (diapers, sanitary napkins) and/or hygiene kits (soap, shampoo, toothpaste, toothbrushes, nail clippers, comb, detergent and more sanitary napkins) to 431 households.
transitional housing for 300 families in Sigi and Donggala districts.
UCC Disaster Ministries also has authorized (in September 2019) $15,000 to train an entire village in disaster resiliency.
UCC Disaster Ministries is in touch with the ecumenical ACT Alliance, ACT Indonesia Forum and other disaster response agencies to support recovery efforts as assessments are currently underway. 
December's Volcanic Eruption and Tsunam
Just weeks after a powerful earthquake and tsunami killed thousands in Central Sulawesi, Indonesia, in September, hundreds in coastal towns of Sumatra and Java were killed by a tsunami December 22. The tsunami, which followed an eruption and partial collapse of the Anak Krakatau volcano in the Sunda Strait, came on top of a two-meter high tide in the area. At least 426 people were killed and 7,202 people were injured. At least 40,000 people were displaced. Thick mud and massive debris left by the tsunami and days of heavy rains are hampering the search and rescue, evacuation and relief operations.
The Government of Indonesia considers the emergency response to be within its own response capacity; there is no acceptance of offers of international assistance at this point. Thousands of evacuees have returned home as volcanic activities have decreased. The number of displaced people declined to 33,719 according to the latest National Disaster Management Agency report of December 31.
Read More
December 31, 2018: CWS Update, Central Sulawesi Earthquake and Tsunami Response
December 6, 2018: UCC Responds to Critical Needs After Sulawesi Disaster
October 10, 2018: Ecumenical Response Underway in Indonesia
October 4, 2018, UCC News: New Hampshire Church Members Await Word of Family, Friends in Indonesia After Earthquake
Letter from Global Ministries to partner following earthquake and tsunami in Indonesia:
https://www.globalministries.org/letter_from_global_ministries_to_pgi_indonesia_following_earthquake_and_tsunami
Indonesia Earthquake update from National Communion of Churches (PGI) in Indonesia: https://www.globalministries.org/indonesia_earthquake_update_from_national_communion_of_churches_pgi_in_indonesia
Pictured: Destruction in Aceh, Indonesia, from the 2004 tsunami.  U.S. Navy photo.
---
Related News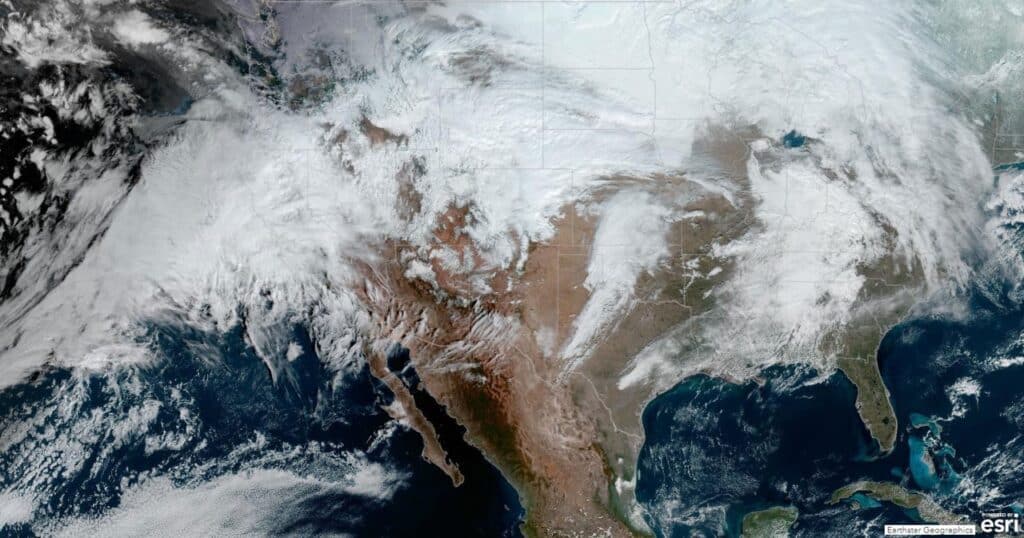 United Church of Christ Disaster Ministries is tracking a series of deadly storms surging up...
Read More