Hurricane Matthew recovery in Haiti continues with UCC support
United Church of Christ Disaster Ministries this week sent another $50,000 for Hurricane Matthew recovery in Haiti, bringing its total to $136,000 since the storm raked that island nation last October.
The funds are going toward repair of as many as 400 homes, two schools and several community meeting spaces, fortifying them against future storms and earthquakes, and are helping provide seeds to farmers who lost last fall's harvest to Matthew.
Hurricane Matthew in October 2016 was the worst storm to strike Haiti since 1964. It killed up to 1,000, displaced more than 140,000 and left 1.4 million in need of humanitarian assistance. It wiped out crops and destroyed or damaged homes and schools.
The hurricane also caused damage in Cuba, the Dominican Republic and the United States from Florida to North Carolina.  Click here for details of UCC Disaster Ministries broad Hurricane Matthew response, touching all those places.
UCC Disaster Ministries' network in Haiti includes Church World Service-Haiti and House of Hope.
CWS-Haiti reported, "Hurricane Matthew caused a lot of damage at the level of houses. Part of this damage is due to the fact that many houses are not built with respect of anti-hurricane and earthquake standards. In fact, even rain poses a problem for many homes, especially mud-and-stick houses."
In order to prepare families better for the next hurricane season, CWS is repairing homes "using good quality materials; technical oversight and respecting appropriate norms and principles…. This is not only a response to Hurricane Matthew, but also a preparation does diminish impact of future hurricanes."
CWS-Haiti's Hurricane Matthew response also includes repair of animal shelters and rural access roads, seed distribution, grain storage, microcredit, soil conservation and psychosocial support.
UCC Disaster Ministries also is supporting House of Hope, an ecumenical Christian project that helped 30 families in southwest Haiti repair their houses after the 2010 earthquake – and get back their 42 children from domestic servitude in Port-au-Prince and Jeremie.
With support from the UCC and the Christian Church (Disciples of Christ) through Global Ministries, the families developed commercial activities, raising animals, seeds for gardens and long-term financial planning.
Then Hurricane Matthew wrecked their homes, damaging their crops and tempting them to judge their previous gains as "pointless" or "meaningless."
But there is good news.  House of Hope stuck with the families.  It helped them with food packets, hygiene items and shelter to get them through the initial weeks of the emergency.  Then it turned to restoration of lives and livelihoods.
Today, the children have the required school uniforms, books, notebooks, and shoes and are back in school.  Together, House of Hope and the families revitalized the gardens of families; purchased pigs, chickens, and goats, and restocked small shops run by the families.
"House of Hope has been a long-time partner of Global Ministries, receiving support from the United Church of Christ's One Great Hour of Sharing for its ongoing ministry, said UCC Disaster Ministries Executive Zach Wolgemuth. 
"It was only fitting that we support the efforts of this established, locally led ministry in responding to the needs following Hurricane Matthew," Wolgemuth said.  "We knew they did good work and were well positioned to provide immediate relief to families and children.  It was also important that they were thinking about the long-term needs of families, how to help children return to school quickly and how to help rebuild their community."
Next steps are repair and re-installation of two corn mills, which were operated by several individuals from the 30 families, and rebuilding of homes of the 30 families.
Working directly with families, House of Hope has agreed to cover the cost of cement, sheet metal, wood, and nails required for the reconstruction of each home.  The families will purchase the remaining materials for their homes. The cost of materials necessary to rebuild the homes of the 30 families totals $4,500 per home. 
"Requiring a minimal investment from each family to help rebuild their own home affords a level ownership and pride in the process that is an important part of holistic recovery," noted Wolgemuth.
Support the UCC's International Emergency Response Fund
See also:
UCC Hurricane Matthew Response (Main Page)
Disaster Ministries' support continues for Haiti's Hurricane Matthew recovery
---
Related News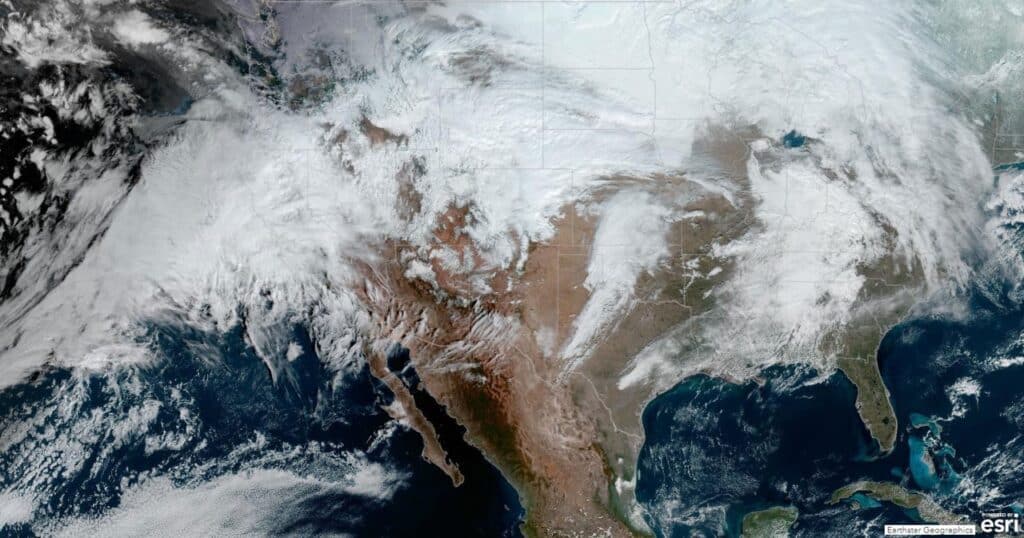 United Church of Christ Disaster Ministries is tracking a series of deadly storms surging up...
Read More