Texas and Louisiana – UCC Response – Hurricane Harvey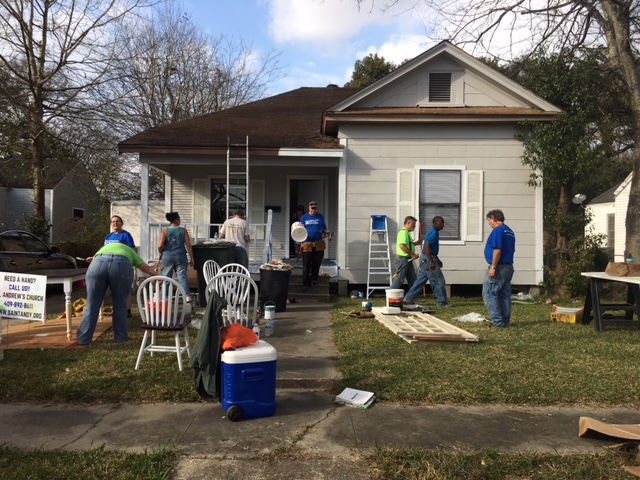 Hurricane Harvey made landfall near Corpus Christi, Texas, on August 25, 2017, as a Category 4 hurricane with 130 mph winds. The slow-moving storm killed more than 100 people and caused widespread flooding and significant damage across southern Texas and Louisiana as it dropped more than 40 inches of rain in some areas over a four-day period. The storm inflicted an estimated $125 billion in damages, making it the second most expensive hurricane to hit the U.S. mainland since 1900 (Katrina being the first).
The UCC's Response
People:
Deployed UCC Penn Central Conference Disaster Coordinators Bill and Ellen Matten to Port Arthur, Texas, to serve as Partners in Service long-term volunteers in February 2018. They worked with the UCC and Southeast Texas Community Development Corporation (SET CDC) in Beaumont and Port Arthur to prepare to receive both long- and short-term volunteers.
Opened a worksite in Port Arthur, Texas, in February 2018. Volunteers are helping rebuild housing in Port Arthur and Beaumont during the next one to two years.
Identified and established volunteer opportunities for mucking and gutting Harvey-impacted homes.
Training and support provided by national staff for local UCC pastors resourcing their communities with information on how to access available assistance through the Red Cross, local, state, and national sources.
Hired Amariee Collins and the Rev. Joshua Lawrence of Houston, Texas, on 9/25/2017 to coordinate the denomination's Hurricane Harvey recovery work over the next two years.
Money:
$60,435 sent during summer 2018, about half for the salary of the coordinator of the UCC Disaster Ministries' Hurricane Harvey Recovery program.
$100,000 grant from United Methodist Committee on Relief (UMCOR) is awarded for construction materials and appliances.
$30,000 sent to SET CDC for overall support (tools, project management, professional contractor costs, construction materials, volunteer support) 
$50,000 sent to SET CDC for construction materials, appliances and project expenses.
$30,000 sent to SET CDC for hiring a construction coordinator.
Granted $35,000 to the Fuller Center Disaster ReBuilders to fund a volunteer coordinator for the Upper Galveston Bay region, southeast of Houston, Texas.
Granted $10,000 to the Southeast Texas Community Development Corporation to get volunteer housing ready for Port Arthur/Beaumont volunteers.
Granted $10,000 to ECHOS in Houston for case management services for Harvey survivors in a community that includes many refugees and immigrants.
$2,000 solidarity/emergency grant was given to St. Paul UCC in Corpus Christi, TX for emergency food distribution in nearby Port Aransas.
Other:
Coordinated the shipment of 260 cleanup buckets for Port Aransas, Texas.
One UCC congregation in Texas had flood damage and received support.
---
Resources
Downloadable Bulletin Insert – PDF
Responding to Hurricanes Irma, Maria

Hurricane Reflection by Jim Moos
---
---
Related News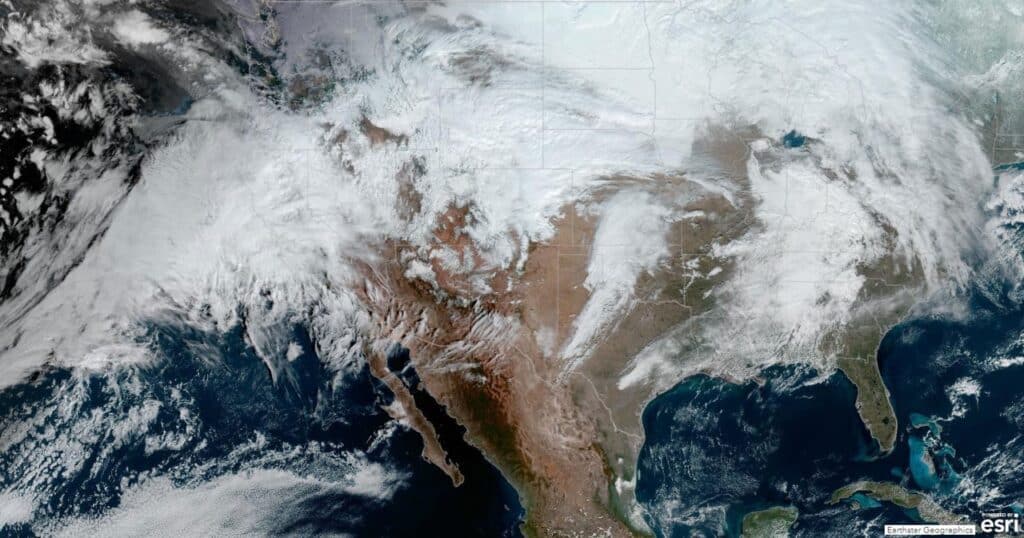 United Church of Christ Disaster Ministries is tracking a series of deadly storms surging up...
Read More