Hurricane Relief – International and USA (Irma, Maria)
For detailed information about how the UCC is actively responding to Hurricane Irma, Hurricane Maria, and Hurricane Harvey, click here.
Also see Hurricane Harvey Response
Also see Puerto Rico Response
Hurricane Maria
Hurricane Maria hit islands in the Caribbean on Sept. 19 as a Category 5 hurricane. Maria follows in the path of Hurricane Irma that hit just 2 weeks prior. Maria hit Puerto Rico as a Category 4 hurricane. The storm destroyed homes, bridges and roads in the US Virgin Islands and Puerto Rico, knocked out power, damaged water infrastructure, destroyed crops, critically cut cell phone service and caused flooding and mudslides. It could be months until power is restored. Fuel is available but conditions make it almost impossible to distribute it. Flooding continues in many areas.
Search, rescue and response are ongoing in Puerto Rico. Lifesaving rescues are still ongoing, with some areas being accessed for the first time since the storm. Governor Rosselló has extended the island's curfew and dry laws for an indefinite period to support response activities. Residents not identified as supporting the response efforts must remain in their homes and shelters from 7:00 PM to 5:00 AM local time until further notice.
The airports are all open, with the exception of Isla Grande. Due to damage from the hurricane, San Juan airport has flow control process in place, this will continue until the generator is up and running which is anticipated to occur this weekend. Ponce, Roosevelt Roads, and Aguadilla Airports in Puerto Rico are open for military and relief flights during daylight. Seventeen commercial flights are expected to land on the island today, which will allow for evacuation of individuals from the island. In addition to the residents, there are 10,000 tourists stranded on the island. Ports are beginning to reopen, however some have daylight only restrictions.
The Disaster by the numbers:
5,220 people in shelters in Puerto Rico
609,777 registrations in Puerto Rico related to Maria
12,769 registrations in US Virgin Islands related to Maria
Puerto Rico's power grid is completely down. There is no electricity on the island and officials estimate 6 months to completely restore the grid.
40 inches of rain in just 24 hours landed in parts of Puerto Rico
At least 43,000 roofs are estimated damaged in Puerto Rico and US Virgin Islands
90% of buildings in Dominica were damaged
Crops were damaged across the Caribbean leading to concerns about food security for the next year
Media is reporting around 30 storm-related fatalities
Hurricane Irma
Hurricane Irma made landfall in Florida on Sept. 10 with record-force winds and storm surges. The storm then continued north to Georgia and South Carolina. Millions of people in Florida evacuated or moved to approved shelters before the storm hit.
Hurricane Irma hit islands in the Caribbean early on Sept. 6 and has caused widespread destruction and loss throughout the region. As Global Ministries partner churches or on-going partners through Church World Service are affected or responding, UCC Disaster Ministries is there – now and for the long term. Hurricane Irma hits just as Global Ministries has begun an 18-month focus on long-term partnerships in the region, the Caribbean Initiative.
In the United States, the ongoing team of UCC Disaster Coordinators is active with local, statewide, and national disaster networks and communication with their local UCC churches. UCC Disaster Ministries is there – now and for the long term.
The Disaster by the numbers:
49 million people in the area of impact
185-mph winds sustained for 37 hours, longest and strongest storm in history
Category 5 on impact in Caribbean, Category 4 on impact in Florida
161 people in shelters in Florida currently
Media reporting 68 storm-related fatalities
6 million people were without electricity in Florida and 1 million in Georgia and South Carolina

195,000 homes were either destroyed or received major damage in Florida

2,493,753 FEMA registrations in Florida

46,880 FEMA registrations in Georgia

10,679 FEMA registrations in US Virgin Islands related to Irma

10,546 FEMA registrations in Puerto Rico related to Irma

70% of homes in Puerto Rico lost electricity
80% of structures in US Virgin Islands suffered severe damage or were destroyed
13 of 15 provinces in Cuba withstood damage
2.3 million people in Cuba with a disrupted supply of power
The UCC is part of response networks you see on the news and those you don't see. UCC Disaster Ministries already is gearing up for our long-term recovery work in the region and your contributions for Irma survivors means providing community support for holistic recovery, repairing house and home for families and children and restoring dignity for the most vulnerable who have lost everything in the wake of this catastrophic event.
For detailed information about how the UCC is actively responding to Hurricane Irma, Hurricane Maria, and Hurricane Harvey, click here.
   
---
WAYS TO HELP

GIVE generously to support hurricane relief and recovery efforts by clicking on the link to make a secure online donation. Gifts may also be made at your local UCC congregation marked for "Hurricane Relief" with the request they be sent through your Conference office or to the UCC national office. Donations may be sent directly to United Church of Christ, Financial Services – 6th Floor, 700 Prospect Avenue, Cleveland, OH 44115.
Your gifts will go to support the relief and recovery efforts of international partners and your gifts will be meeting the unique needs of vulnerable individuals and families in the United States.  In the United States, UCC Disaster Ministries fills gaps in services through the following provisions:
Spiritual care
Community organizing
Repair and reconstruction of homes
Tools
Building materials
Volunteer coordination
For stories of your donations in action, follow us on Facebook!
VOLUNTEER – Volunteers around the country are needed in the months and years ahead. Individuals to be trained and serve for periods of 6-12 months will be needed for leadership. Groups will be needed to come for a week at a time to rebuild homes and walk with people as they recover their lives and dreams.
Sign up here to be the first to receive information on registration for long-term recovery. Past volunteers in long-term disaster recovery have removed carpet and drywall from flooded homes, installed framing, listened to local stories of the disaster, and wrote guest editorials in their local news outlets.
Skilled roofers are needed in Volusia County, FL now in response to both Hurricane Irma in 2017 and Hurricane Matthew in 2016. Register here. On 9/14/17, Volusia County emergency management director Jim Judge said Irma caused at least $319 million in damage in the county.
UCC Disaster Ministries discourages U.S. volunteers in disaster recovery in the Caribbean as we support the activity of local people and our support helps rebuild the local economy as part of the recovery.
ASSEMBLE CLEANUP BUCKETS – UCC Disaster Ministries is offering $250 matching grants to congregations assembling CWS Emergency Cleanup Buckets.  In a hurricane emergency with widespread, severe flooding, the demand for buckets is high – CWS distributed 8,000 buckets after Hurricane Matthew. CWS has re-opened their depots and added special ones. Find your closest depot here.
PRAY
PREPARE – Use this time of attention to disaster to prepare your family, your congregation, your community.
---
RESOURCES
Hurricane Reflection by the Rev. James Moos
Responding to Hurricane Harvey

---
READ MORE
UCC News
Oct. 11, 2017: Wisconsin congregation and neighbors raise relief money for Puerto Rico
Sept. 29, 2017: UCC sending first round of assistance to partners in Puerto Rico
Sept. 28, 2017: Clean up bucket collaboration puts more than 1000 kits in the hands of hurricane victims
Sept. 26, 2017: UCC poised to offer long-term assistance in Puerto Rico
Sept. 22, 2017: Wisconsin church to donate fall festival proceeds to hurricane recovery
Sept. 18, 2017: Love Them Back to Life
Sept. 18, 2017: Disaster Ministries prepares pastoral planning mission in Texas, Florida
Sept. 14, 2017: Early assessment in Florida finds damage to two UCC churches
Sept. 14, 2017: Commentary: Our displaced neighbors
Sept. 11, 2017: Irma makes devastating impact on South Florida
Sept. 11, 2017: Ohio church is home Sunday for Florida family escaping Hurricane Irma
Sept. 7, 2017: Commentary: Where is the hope?
Sept. 7, 2017: Disaster Ministries launches Hurricane Irma appeal, immersed in Harvey recovery
Sept. 5, 2017: Commentary: How does UCC Disaster Ministries respond to disasters?
August 31, 2017: Public Witness Statement from the UCC National Officers
And More!
Click here for a collection of stories about UCC congregations affected by, extending help after recent hurricanes
Oct. 4, 2017: Thirteen Days of Prayers for Puerto Rico (Global Ministries)
Oct. 4, 2017: Wounded Healers: Stories of Resilience, Solidarity, and Hope in Puerto Rico (Global Ministries)
Sept. 27, 2017: Solidarity with the Caribbean Region after Disasters (Global Ministries)
Sept. 25, 2017: A Word about Puerto Rico and Mexico (Global Ministries)
Sept. 13, 2017: Hurricane Irma's Impact on Caribbean Partners (Global Ministries)
Sept. 11, 2017: Hurricane Irma: Remember the Poor and Marginalized (National Council of Churches)
---
Related News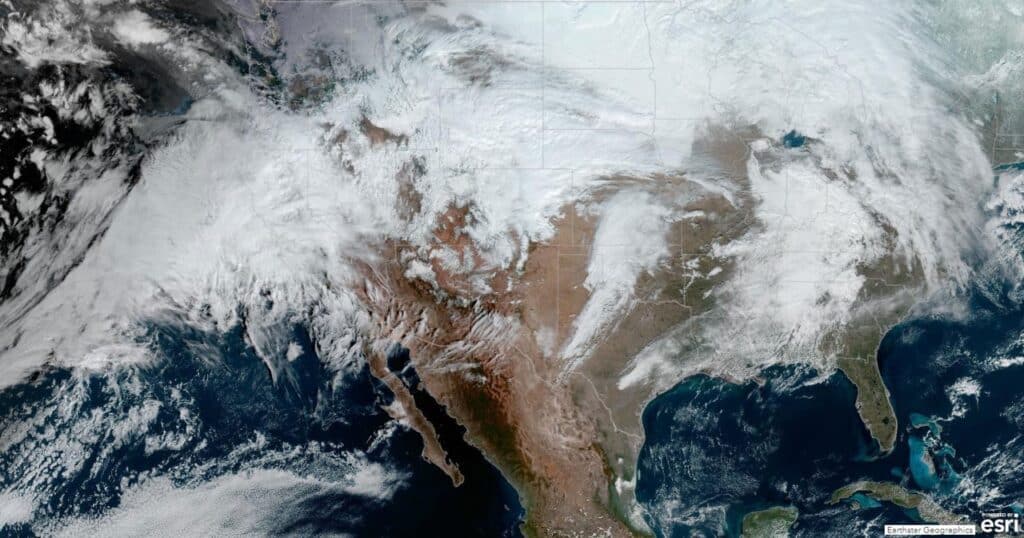 United Church of Christ Disaster Ministries is tracking a series of deadly storms surging up...
Read More