In post-Haiyan Philippines, 55 graduate UCC-supported livelihood training
Following a disaster, it is important to help empower individuals so they can be integral in their own recovery – and that is exactly what the United Church of Christ is doing in several Philippines communities that were devastated by Typhoon Haiyan in 2013.
"Skills Training for Livelihood" and "Core Shelter" are the main pillars of the work of Task Force Haiyan, a program of the United Church of Christ in the Philippines supported by UCC Disaster Ministries.
Graduates in Shielded Metal Arc Welding receive their boxes of tools. UCCP photo.
And the former just celebrated a milestone.
On November 15, a total of 55 out-of-school young men and women in the typhoon-battered community of Barangay San Roque passed the final proficiency assessment, credentialing them in Shielded Metal Arc Welding, Electrical Installation and Maintenance, and Carpentry – putting them closer to careers in these fields.
In fact, Task Force Haiyan will be employing many of the new graduates in its "Core Shelter" project, which aims to build 150 typhoon-resistant houses in three communities.  Fifty houses have been completed in San Roque, and ground has been broken for the next 50 – in Buenavista.  The last 50 are anticipated to be built in 2016 in Carigara.
Typhoon Haiyan killed 6,201 people, damaged or destroyed 1.1 million houses, and displaced 4.1 million people.  In all, 16 million people were affected.
UCC Disaster Ministries Executive Zach Wolgemuth said the work the denomination and its partners are supporting in the Philippines was designed after careful listening to local leaders and partners.  "We asked, 'What are your greatest needs?' And the response we received time after time was, 'Housing and jobs,'" he said. 
"Since the typhoon there has been lots of construction happening but skilled labor was being brought in from off island while many who lived in the impacted communities had no source of income because the coconut crops and other livelihoods had been destroyed.
"That is how our initial vision of building 150 homes expanded to include vocational training, certification and tools for participants," Wolgemuth said.
Electrical Installation and Maintenance trainees in East Visoria. UCCP photo.
In Barangay San Roque, not even one of the "Skills Training for Livelihood Project" participants failed the final proficiency assessment, which is a government exam. All passed. All 55 were given a Certificate of Training as proof of their completion of the different skills curricula and are now eligible to apply to the governmental certification required for employment in companies that require industrial-level competencies.
All the carpentry students are now eligible to apply and be admitted to CSM Construction, the contractor for the UCCP Task Force Haiyan Core Shelter Project Phase 2.
Another 40 students – in East Visoria – have started skills training in Electrical Installation and Maintenance or Shielded Metal Arc Welding. 
Wolgemuth said the UCC's Typhoon Haiyan response has been the denomination's best supported disaster recovery effort since the Haiti earthquake.
As of December 1, 2015, UCC Disaster Ministries has provided a total of $836,450 to support early response efforts and long-term community needs in Philippines communities recovering following Typhoon Haiyan.
Early response work included the provision of shelter, food, drinking water, medical supplies and more. Currently, in addition to housing reconstruction and vocational skills training, UCC Disaster Ministries is supporting restoration of livelihoods for hundreds of families through seed, livestock and boat distribution.
"I'm proud of how our partners have carried out this work," Wolgemuth said. "Donors and supporters who provided funding for this recovery can be assured that lives have been changed and that the communities where UCC Disaster Ministries and the UCCP have been working will be better prepared for the next disaster." 
See also: www.ucc.org/disaster_typhoon-haiyan
Click here to donate to this and other disaster recovery work through the UCC's International Emergency Relief Fund.
---
Related News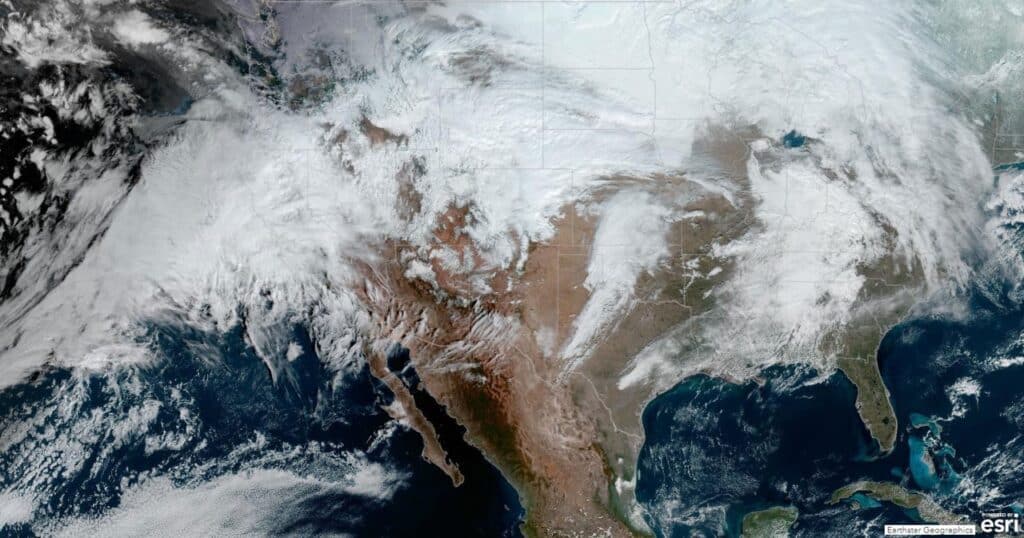 United Church of Christ Disaster Ministries is tracking a series of deadly storms surging up...
Read More