UCC Disaster Ministries' $50K more for Puerto Rico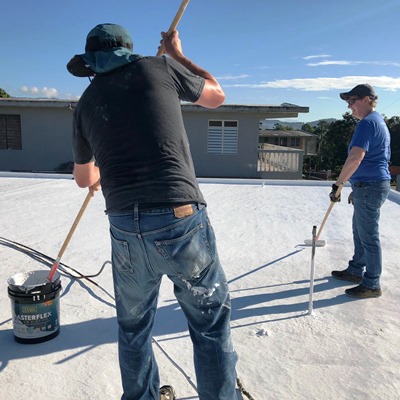 Hurricane Maria (September 2017) was the worst natural disaster on record to hit Puerto Rico. Nearly 3,000 people died – more than 60 in the hurricane and the rest from the crippling of health, power, water and other systems for months after the storm. Puerto Rico, a U.S. territory, estimated it would need $139 billion to fully recover.
In Hurricane Maria's aftermath, UCC Disaster Ministries has been working hand-in-hand with the Iglesia Evangelica Unida de Puerto Rico (IEUPR), providing both funding and volunteer work teams.
From 2018 until the COVID-19 lockdown this spring, IEUPR hosted a total of 542 volunteers from 48 United Church of Christ congregations, who fixed roofs on 121 homes in 17 municipalities and did other minor reconstruction. They also helped repair three churches and the Yuquiyú Camp and Conference Center. 
UCC Disaster Ministries has invested close to $820,000 in the work to date, including another $50,000 just authorized toward repair of 10 to 15 more roofs of the more than 100 houses left on IEUPR's waiting list, as soon as the COVID-19 lockdown ends.
Also pending: repairs following earthquakes early in 2020. No damage is reported yet from more earthquakes this week.
Starting in May 2018, the main focus of the project has been to ensure a safe roof for those families that were affected by Hurricane Maria. The goal was to fix roofs in the Humacao area, which was the most damaged area in the island after the storm.
"Now, two years later, we can say that we were able to fix roofs not only in Humacao but in many other towns in Puerto Rico" before the COVID-19 "lockdown" interrupted the work, said the Rev. Edward Rivera-Santiago, the IEUPR's Pastor General.
"In total, the volunteers in our project were able to fix 121 roofs plus three churches along 17 municipalities. Our volunteers also installed doors, windows, and performed other minor reconstruction. Also, almost all of the reconstruction that was needed in Yuquiyú Camp and Conference Center was done by the volunteers as well."
The IEUPR hosted a total of 542 volunteers in the span of two years. These men, women, and even families, came from United Church of Christ congregations in United States to give their support, time, donations, and hard work. They represented 48 UCC congregations in 19 different states.
In January 2020, Puerto Rico suffered yet another disaster when a 6.4 earthquake hit the southern part of the island. Once again, IEUPR took to the streets to help our people in the south in part thanks to funding from the UCC.
The IEUPR's Pastor General said, "Sadly, our project has been on hold since March due to the ongoing pandemic of COVID-19. We hope that with funding from the UCC we will be able to fix at least 10 to 15 more roofs from the 100 plus houses that we have left on our waiting list. This will happen as soon as our government establishes the end of lockdown."
There is still much work to be done in Puerto Rico to recover from Hurricane Maria. Thousands of homes still have blue tarp roofs, and thousands of homes still need interior repairs. 
Read more about UCC Disaster Ministries' work in Puerto Rico
---
Related News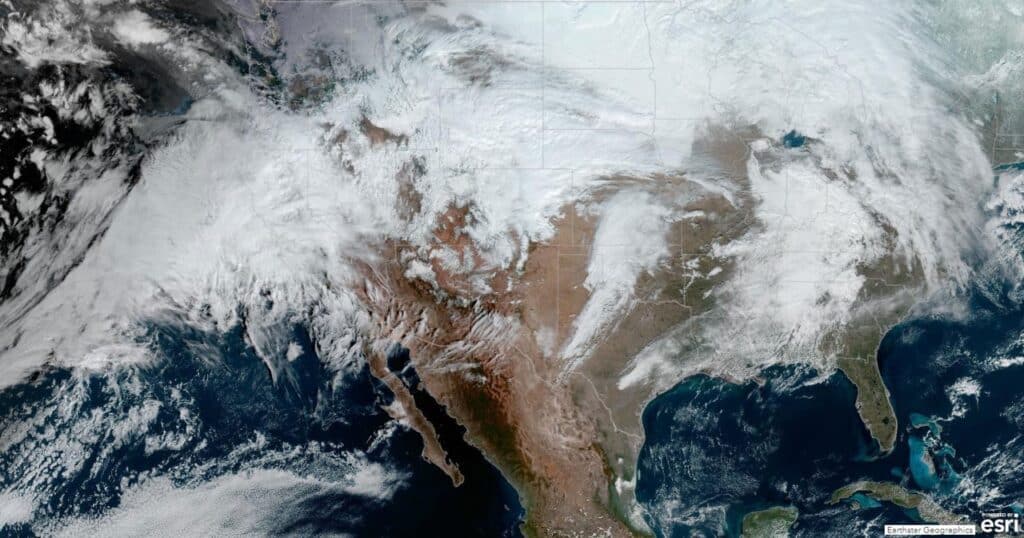 United Church of Christ Disaster Ministries is tracking a series of deadly storms surging up...
Read More