$212,000 grant received to aid hurricane recovery in the U.S. Virgin Islands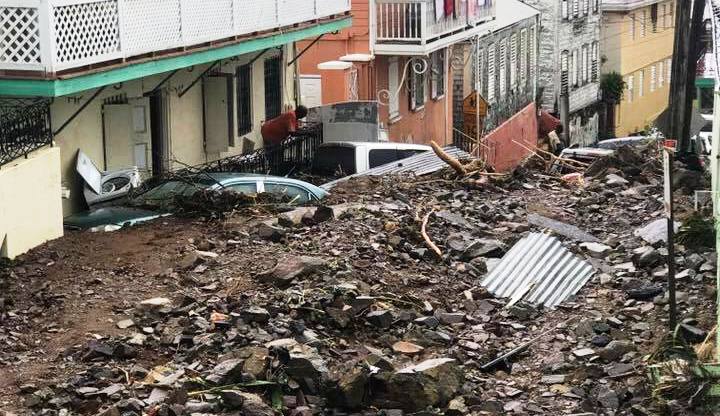 As a small community more than 1,000 miles from the contiguous United States, with at least 40 percent of the population at or below the poverty line, the U.S. Virgin Islands are facing significant recovery challenges following last year's Hurricanes Irma and Maria.
A $212,000 grant from the Fund for the Virgin Islands (FFVI) through the Community Foundation of the Virgin Islands will support faster, better long-term recovery on one of the USVI's two most populous islands, St. Thomas, thousands of whose 50,000-plus residents are still struggling to recover.
The grantee is the ecumenical Disaster Recovery Support Initiative (DRSI), a joint endeavor of the disaster ministries of the United Church of Christ, Christian Church (Disciples of Christ) and Church of the Brethren.
The DRSI works to help communities shorten the time between an immediate disaster response and long-term recovery. It has been active in the U.S. Virgin Islands (USVI) (total population:100,000-plus), particularly on St. Thomas and Water Island, since shortly after the two Category 5 hurricanes slammed into the islands last September, just 10 days apart.
"The hurricanes caused crippling damage to vital infrastructure such as water, power, and communications, as well as homes and businesses," said Rachel Larratt, the DRSI's Long-Term Recovery Group and Case Management Advisor. On St. Thomas, nearly 11,000 homes report minor to moderate damage, and 545 report severe damage or were destroyed.
Larratt added that, six months after the hurricanes, "Things aren't good. On St. Thomas, we often have days without power due to the overload on the island's power plant. There are thousands without power, despite power restoration being said to be at 99 percent, because those numbers reflect the main lines being restored but not the connections to people's homes.
"People are living in homes without a roof," she continued. "Their homes are becoming overgrown with mold. Less than 1,000 homes have been mucked and gutted. Cisterns have run dry due to the gutters that collect the water for the houses being mostly missing. We watch the water trucks drive up and down our streets constantly as people are forced to pay hundreds of dollars for water because of the cistern damage.
"The storms' impact on tourism means elevated rates of unemployment – already at 10.2 percent before the storm. There also has been a rise in the cost of consumer goods (including construction materials) in a territory where the cost of living was already 24 percent higher than the U.S. average. This means that residents have difficulty meeting even their basic needs, much less finding the resources to repair their damaged and destroyed homes," Larratt said.
Over the next 12 months, in partnership with the St. Thomas Recovery Team (STRT) long-term recovery group, DRSI aims to complete repairs for 100 to 150 households and develop individual recovery plans for 1,000 to 1,500 households. DRSI will focus early efforts on vulnerable population households (elderly, disabled, single parent and low to median income) identified as having unmet needs who are unable to participate in FEMA repair programs and have exhausted the resources available to recover on their own.
In the process, the DRSI will build disaster recovery know-how among long-term recovery group leadership and equip them to better respond should there be future disasters.
According to the grant awards letter, an important factor in the decision to award the grant to DRSI was its "experience in case management and LTRG capacity-building, which has served as an important mentorship to the St Thomas Recovery Team (and others), expediting its effective formation."
Realizing that there were no local disaster-specific NGOs based in the USVI, Larratt deployed October 3 to support the formation of long-term recovery groups (LTRGs), working alongside local community leaders, NGOs and VOADs (Voluntary Organizations Active in Disaster) and both federal and local government agencies.
Larratt was joined in January by Tim Sheaffer, DRSI Construction and Volunteer Management Advisor, and long-term United Church of Christ volunteers Marks Beitins and Marcy Magness-Sheaffer. As a first and early contribution to recovery, UCC Disaster Ministries provided 700 Sawyer water filters that were distributed throughout the territory by DRSI. This equals 700 million gallons as each water filter is capable of cleaning a million gallons each.
The CFVI grant will allow DRSI to support the St. Thomas Recovery Team as it assists the island's residents, especially the most vulnerable, with development of disaster case management, disaster recovery resource management and development, disaster rebuild construction management and disaster rebuild volunteer coordination. DRSI's commitment runs through at least Aug. 15, 2018, and potentially through Feb. 15, 2019. The team will also continue to provide ongoing remote support after demobilization.
Also contributing substantial funding for the project to date are UCC Disaster Ministries, the Church of the Brethren, the Christian Church (Disciples of Christ), Church World Service and the E. Rhodes & Leona B. Carpenter Foundation.
Support the UCC's Emergency USA Fund
Click here for more information and stories about Hurricane Harvey, Irma and Maria recovery
---
Related News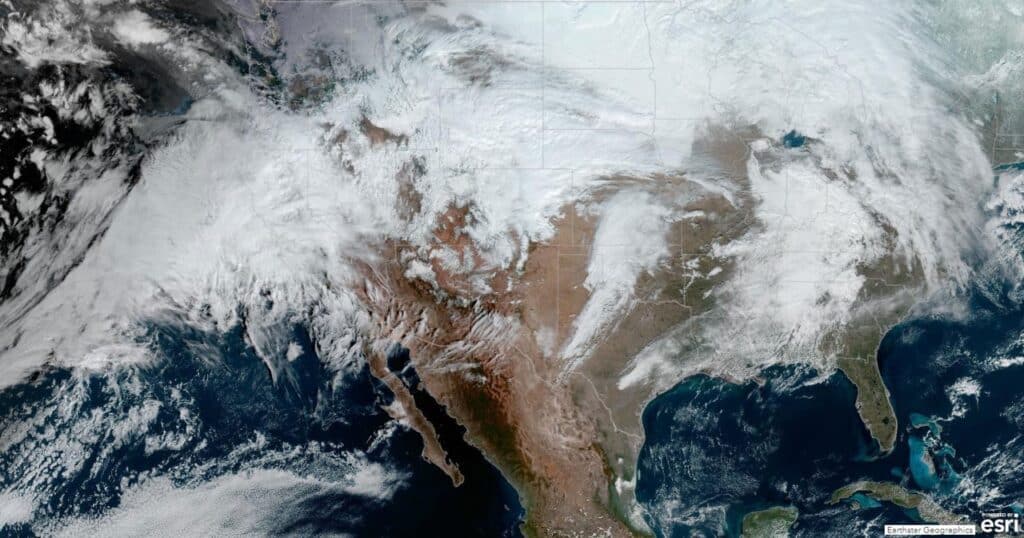 United Church of Christ Disaster Ministries is tracking a series of deadly storms surging up...
Read More