2019 Cyclones and Typhoons – UCC Response
DONATE ONLINE OR BY CHECK:
United Church of Christ

  Attn: Financial Services
700 Prospect Ave. 6th Floor
Cleveland, OH 44115
Please write "UCC International Emergencies" in the memo line of your check.
Updated May 17, 2019
Tropical Cyclone Idai
On the night of 14 to 15 March Tropical Cyclone Idai made landfall near Beira City, Sofala Province, in central Mozambique. The cyclone brought torrential rains and winds to Sofala, Zambezia, Manica and Inhambane provinces. Cyclone Idai continued across land as a Tropical Storm and hit eastern Zimbabwe with heavy rains and strong winds. The storm caused high winds and heavy precipitation in Chimanimani and Chipinge districts causing riverine and flash flooding and subsequent deaths, destruction of livelihoods and properties, leaving more than 600 people dead and an estimated 1.85 million people in need in Mozambique alone.
Tropical Cyclone Kenneth
On 24 April, Tropical Cyclone Kenneth passed north of the Comoros Islands, hitting the northern island of Ngazidja. On the evening of 25 April, the cyclone made landfall in Mozambique between the districts of Macomia and Mocimboa da Praia in Cabo Delgado province. With wind gusts of up to 220km/h, Tropical Cyclone Kenneth became the strongest cyclone to ever hit the African continent. Southern Tanzania and eastern Malawi have also received rains caused by the weather system. 
Click here for more information about Tropical Cyclones Idai and Kenneth and UCC Disaster Ministries' response.
UCC Response (Idai and Kenneth)
The United Church of Christ has issued an emergency appeal to raise $200,000 to increase the International Emergency Relief Fund to respond to disasters around the world, including in Mozambique, Zimbabwe and Malawi, left reeling by Cyclone Idai on March 15 and Cyclone Kenneth on April 24.
Tropical Cyclone Fani
At least 64 people were killed in northeastern India and Bangladesh when Powerful Cyclone Fani slammed onshore May 3 as the strongest cyclone to hit India within the last 20 years. Significant infrastructure damage notwithstanding, the death toll certainly would have been much worse if it were not for the Indian Government's well-targeted evacuation plan, which moved more than one million people into storm shelters, according to United Nations officials. 
Fani made landfall early Friday morning between 8 a.m. and 10 a.m. local time along the coast of the Indian state of Odisha, close to Puri. Fani's strength was the equivalent of a Category 3 hurricane in the Atlantic or eastern Pacific oceans when it barreled ashore. 
The cyclone affected more than 16 million people, forcing the evacuation of nearly 1.2 million people from low-lying areas to more than 4,000 shelters. Public infrastructure and more than 500,000 houses damaged.   Livestock, mostly chickens, were killed and agricultural lands ravaged.
Fani crossed over India's West Bengal state and moved northeast toward Bangladesh on Saturday, weakening from a severe cyclonic storm to a cyclonic storm. At least a dozen people were confirmed killed in Bangladesh as the cyclone hovered over the country's southwestern coast early Saturday, delivering battering rain storms. Lightening killed at least six people, local newspapers and TV reported.
Sources: AccuWeather, Associated Press, UNOCHA, ACT Alliance
UCC Response (Fani)
ACT Alliance member CASA is responding in the Districts of Puri and Jagatsinghpur for a period of 90 days.  They will be giving assistance to the affected communities addressing shelter, health, WASH, and food security. UCC Disaster Ministries has provided $5,000 in support.
An additional $5,000 grant from UCC Disaster Ministries in September will help Cyclone Fani survivors with food security, household items, hygiene needs of women and adolescent girls and cash grants to supplement income of vulnerable households.  Goals of the project include meeting people's basic requirements for survival and to initiate a process of recovery. In the Puri and Khorda Districts of Odisha.
Target beneficiaries are the most vulnerable sections of the affected people such as the marginalized and excluded communities, minorities, dalits, tribals, widows, persons with disabilities, transgender, single female-headed families and children.
---
Related News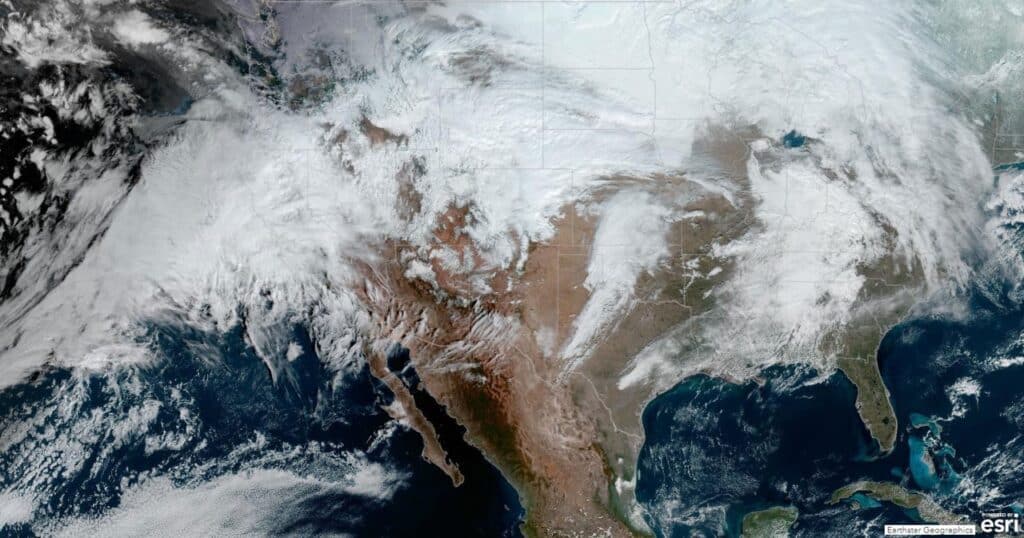 United Church of Christ Disaster Ministries is tracking a series of deadly storms surging up...
Read More