How Can Refugees be Protected from COVID-19?
United Church of Christ – Wider Church Ministries
Humanitarian Development Team
Coronavirus (COVID-19) Daily Briefing
Barbara T. Baylor, MPH – Temporary Health Liaison
How Can Refugees be Protected from COVID-19?
Since 1946, the United Church of Christ and its congregations have played an active role in welcoming resettled refugees, asylum seekers and asylees to our cities, neighborhoods and churches. The UCC values of justice and diversity, and of ecumenical and interfaith relationships, mean that long-term partners already are engaged both in the worlds' most well-known and in its most invisible refugee crises.
As a very visible COVID-19 pandemic spreads around the globe, human rights organizations are warning of the disproportionate impact it will have on the world's most vulnerable populations – including refugees and asylum seekers.
They are people just like us who, due to violence or persecution, are forced to flee their homes and cross an international border to find safety. (Those who ask for protection at the U.S. border are called "asylum seekers," while "refugees" come to the United States through the U.S. Refugee Resettlement Program).  67 percent of the world's refugees come from Syria, Afghanistan, Somalia, South Sudan, and Burma/Myanmar. 
The UNHCR (United Nations High Commissioner for Refugees) works with host governments, other U.N. agencies, and national and international nongovernmental organizations to address issues including COVID-19.  According to a U.N. report, efforts are being made to slow the spread of the virus, reduce its impact and save lives among the 25 million refugees living in host communities around the world.
To date, outbreaks have been seen in immigrant detention centers in Greece – and in U. S. detention centers, with small outbreaks in several other countries as well. But the worst is yet to come as the pandemic expands in the Middle East, Africa, and Asia, because that's where most refugees are located.
The following includes information summarized from the United Nations High Commissioner for Refugees and from an article by Paul Spiegel, Director of the Johns Hopkins Center for Humanitarian Health, who discusses the critical vulnerabilities that put refugees and asylum seekers at risk during the coronavirus pandemic and the importance of preventing or delaying outbreaks, particularly among the most vulnerable.
Why are refugees at greater risk for contracting COVID-19?
* Refugee camps are often located in remote areas with limited health care. Usually there aren't any hospitals in refugee camps. It remains to be seen whether refugees can access host-country hospitals and ICUs.
* Refugees live in close quarters with multiple families in very high population density conditions, which makes it extremely difficult for them to social distance. For example, Rohingya in Bangladesh number 900,000 in a tightly constrained area. Where can they socially distance?
* Refugees are more likely to have underlying health conditions such as acute malnutrition and limited access to sanitation. Because of this, there is concern that COVID-19 will affect refugees more severely than people in their host communities.
* Internally displaced people are highly vulnerable, too. The health care systems in places like Darfur (Sudan) and Idlib (Syria) are in shambles. COVID-19 would greatly affect internally displaced persons – people fleeing violence and persecution for another part of their own countries.
What are the key strategies to prevent and mitigate COVID-19 among refugee populations?
UNHCR has been adapting information, education and communication materials to meet the linguistic and cultural needs of refugees. One of the biggest challenges is to ensure there are no barriers to refugees' accessing national health systems. Another challenge, just like for most countries and organizations, is procuring personal protective equipment (PPE), medicines and supplies for treating acute COVID-19 cases.
UNHCR has dealt with previous epidemics, including outbreaks of Ebola, cholera, Zika and SARS. It is now using its experience and expertise to tackle the COVID-19 pandemic in refugee populations through extensive preparedness plans and measures, tried and proven methods to deal with such outbreaks, identification of  outbreak response teams for each settlement and camp, referral systems for laboratory specimens, and the pre-positioning of laboratory supplies including swabs, specimen containers, and surveillance systems.
According to the Chief of UNHCR's Public Health Section, access to health services is key to halting COVID-19 and saving refugee lives. Prevention and inclusion must be at the heart of the response for displaced people, especially in areas with weak health services.
Some elements include:
* Risk communication: using trusted folks in the community to explain what the virus is, how it can be transmitted, and what actions people can take to reduce infection.
* Testing and services must be provided to everyone within a geographic region, regardless of whether an individual is a national or a refugee.
* "Shielding," a novel approach, is being tested. Groups of families move those over age 60 and those with medical complications to separate areas from others, to shield and protect the most vulnerable from infection before the infection is spread in the community.  Of course, enough testing is needed to ensure that people remain uninfected.
High-income countries need to fund the responses in low- and middle-income countries, as those countries don't have the means to deal alone with COVID-19. It's both of humanitarian and self-interest to support these countries.
"COVID-19 clearly demonstrates that we are all connected – no matter where we live, no matter who we are. It knows no religion, no ethnicity, no borders. All people, especially the most vulnerable – including refugees, asylum-seekers and the stateless – must have access to health services.  It is in everyone's interest to stop the virus spreading. That must always be our priority.  Let us not use the pandemic as an excuse to increase xenophobia and stigmatization, or to implement policies such as stopping asylum because refugees are too much of a burden.  This pandemic has nothing to do with status—who's an asylum seeker or refugee—it affects everyone!"  — Paul Spiegel
COVID-19 Daily Briefing Archives

---
Related News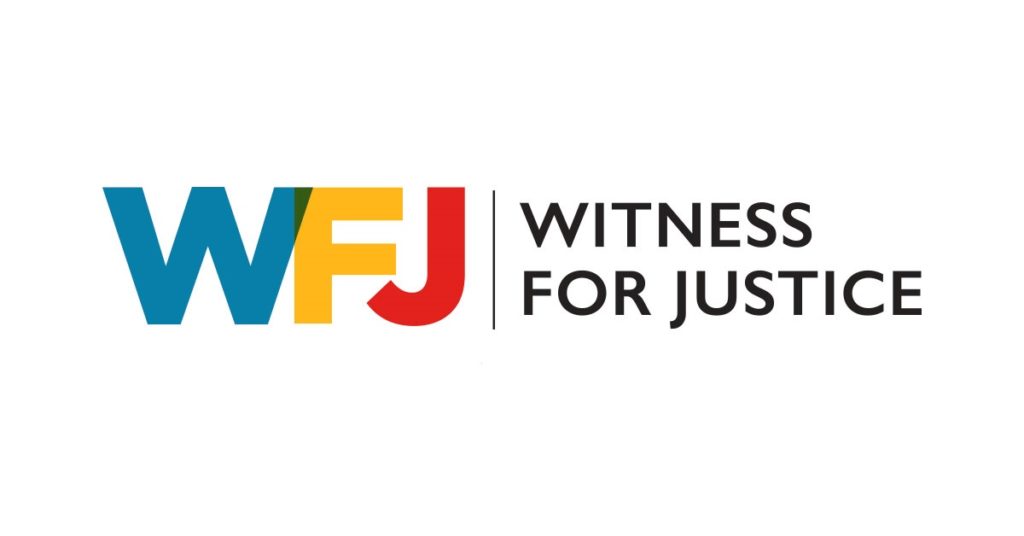 Over the past month, our nation has been anxiously watching the "debt ceiling" tug of war...
Read More