Blue Christmas, Longest Night: Churches offer alternatives for those struggling this holiday season
The holiday season isn't always merry and bright for everyone. For some, it can be a season of stress, sadness and loneliness.
So, amid their Christmas programs, many United Church of Christ congregations are honoring these difficult emotions.
"Advent, Christmas and the New Year create opportunities for us to minister to people's spiritual, emotional and mental well-being," said the Rev. Sarah Lund, UCC minister for disabilities and mental health justice. "It's a time of year where we are vulnerable to additional stress, anxieties, feeling overwhelmed, loneliness and feelings of sadness. We may turn to coping mechanisms that are harmful to us and others.
"Some people are triggered this time of year as they navigate personal histories of trauma and unresolved grief. It's a season that calls forth the faithful witness of the church to share messages of hope and love for people experiencing mental health challenges and their loved ones."
While congregations are decking their halls with wreaths and garlands, many also are mindful of pain in their communities. And so they are making space in their spiritual practices for those who may be struggling.
Blue Christmas
One of the ways that churches support grieving members is through Blue Christmas services.
"Congregations across the UCC are providing meaningful worship and connection by offering Blue Christmas gatherings, a time of authentic worship during Advent and Christmas that acknowledges the complex feelings this time of year brings," Lund said. "At a Blue Christmas service, it is OK to not be OK. It is OK to not feel happy, jolly or bright. It's OK if it is not the most wonderful time of year."
Wider Church Ministries' Global H.O.P.E. team held a virtual Blue Christmas service Dec. 5 to recognize and stand in solidarity with the experiences of those aggrieved or displaced by disaster or forced migration. UCC clergy and choirs engaged in humanitarian ministries across the denomination provided reflective liturgy, music and preaching during this event.
Longest Night
Another worship alternative are Longest Night services. Lakewood Congregational Church in Lakewood, Ohio, is one church offering this.
"COVID, for the past three years, has really had an impact on relationship building," said the Rev. Catherine Lawrence, minister for health and wholeness at LCC. "There's also been a lot of grief surrounding illness and a number of major deaths within our congregation.
"Longest Night, officially the shortest light hours of the year, is an opportunity to take a deep breath to reflect upon the changes in our lives, the grief, the losses and the challenges. It's an opportunity to be in community, to also remember that — in spite of everything that happens in our lives — God is with us, and the promise of the light of Christ is just around the corner. We live in hope, and we will celebrate."
LCC's Longest Night service will be held (on site and on livestream) Dec. 21 at 7 p.m.
Supporting clergy mental health
The hustle and bustle of Advent and Christmas can take a toll on churches' spiritual leaders as well. That's why Lund indicated that it's important for congregations to be aware of how holidays impact their pastors.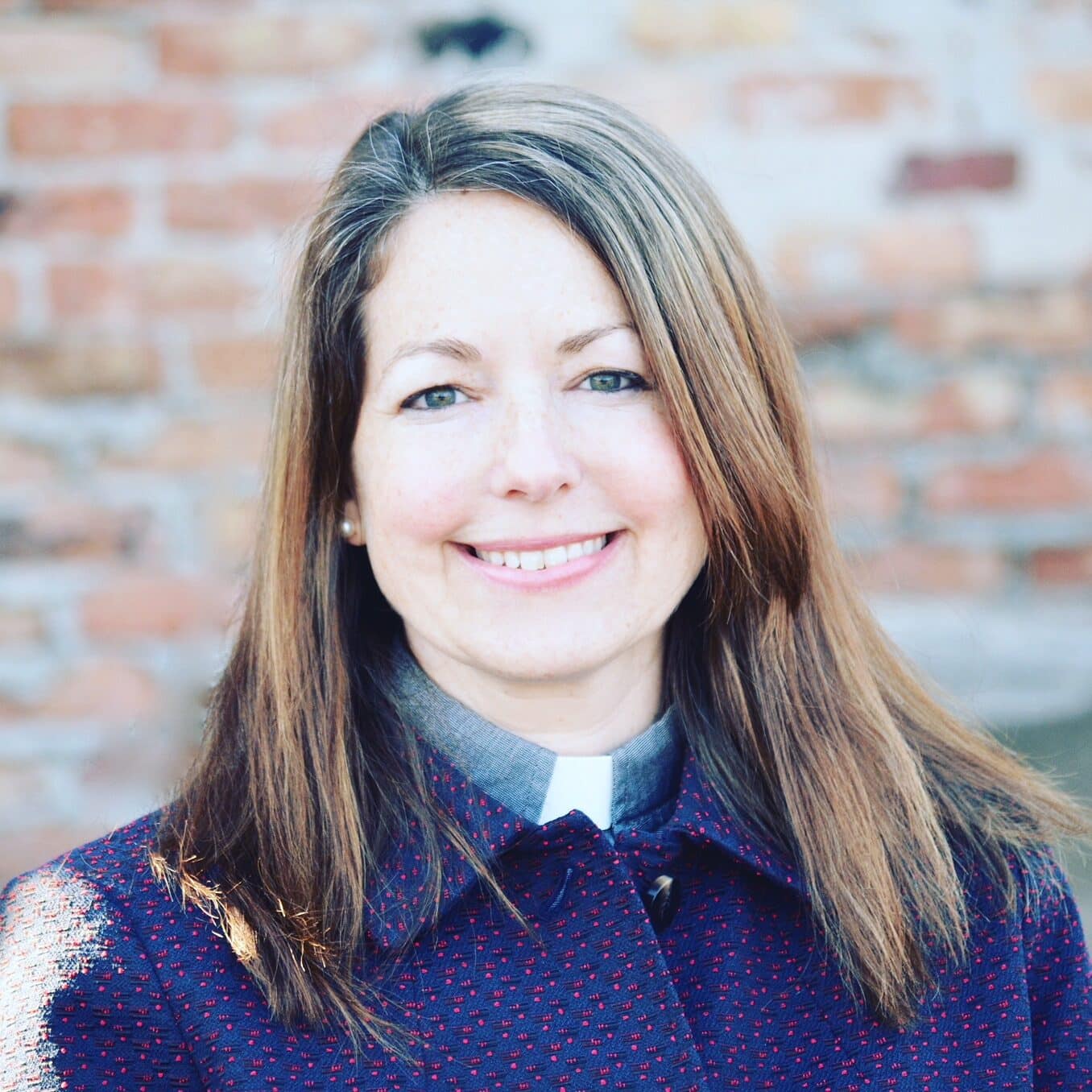 "It's a time to support clergy who are human, too, and navigating their own mental health challenges while tending to the care of their flocks," she said. "This is a stressful time for pastors, too, who also experience depression, anxiety and feelings of loneliness and despair. Congregations can be mindful of offering grace and respect healthy boundaries around days off and vacation time for pastors."
While supporting mental health needs is particularly important this time of year, Lund stressed that this is a year-round ministry.
"Sometimes, because of the stigma and shame associated with mental health challenges, people are hesitant to share when they are struggling or having a hard time with their mental health or their loved one's mental health challenges," she said. "As followers of Jesus, we may feel added pressure to be 'joyful Christians' and worry that there is something lacking in our faith if we aren't feeling hopeful. Spirituality and mental health are connected in the pathways of the brain, so it is common to feel doubt and wonder if God's love is real when we are feeling despair.
"This is why the witness of the Gospel is so important: we tell the story every year of how God's love was made flesh, how God's love came into the world for each and every one of us."
WISE churches, other resources
One way congregations can provide this care is through the UCC Mental Health Network WISE certification.
"The UCC is dedicated to creating communities that are WISE (Welcoming, Inclusive, Supportive, and Engaged) for mental health," Lund said.
She noted that the UCC Mental Health Network "provides mental health education, resources and trainings."
"There are worship resources, suggested readings and a guide for how to become a WISE covenant setting of the UCC," Lund said.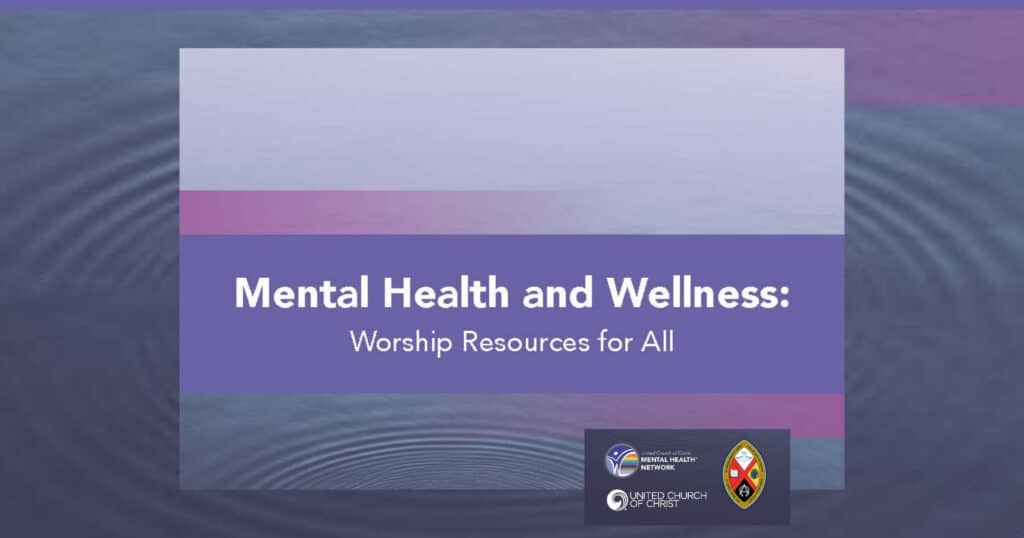 The WISE covenant will be discussed during Dec. 15 Thursdays for the Soul webinar. On Dec. 22, Thursdays for the Soul will host a special Christmas service via Zoom, "Near the Brokenhearted," for those struggling during the holidays.
To learn more about WISE, visit the UCC Mental Health Network website.
Lund also recommended several mental health resources for individuals and churches:
"Mental health is health," Lund said. "Now, more than ever, people of every age need to know that the church is a safe place to show up just as they are, no matter who they are or what mental health challenges they experience on their life's journey."
---
Content on ucc.org is copyrighted by the National Setting of the United Church of Christ and may be only shared according to the guidelines outlined here.
---
Related News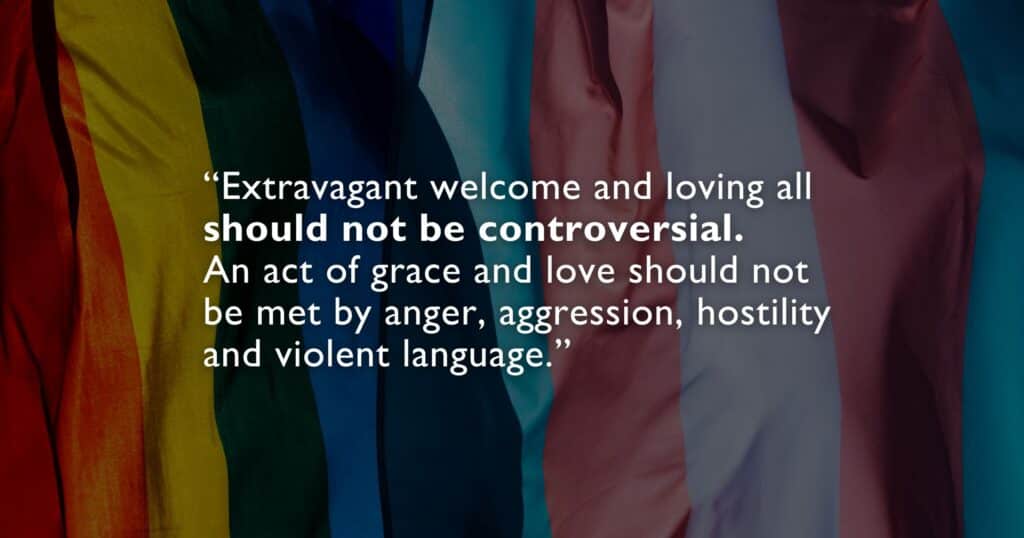 The United Church of Christ National Officers and the Conference Minister of the South Central...
Read More