Become Carbon Neutral or Carbon Negative Church
5) Become a carbon neutral or a carbon negative/climate positive church.
For a church, to be carbon neutral typically refers to having no net climate pollution from building operations. To be

climate positive or carbon negative, entails activity that goes beyond achieving net zero carbon emissions to creating an environmental benefit by removing additional carbon dioxide from the atmosphere. A church, for example, can generate more clean energy than it uses. Suggested resources:

Explore and assess possibilities like solar panels, the purchase of renewable energy off the grid, and carbon offsets. Make use of great online resources like the Solar Power 101 for Faith Communities Webinar.
When addressing a church's energy use, always make a point of learning about the source of your current energy and whether or not anyone is harmed in the generation of it. Toxic pollutants from coal plants, for example, are connected to a wide range of serious health matters ranging from cardiovascular disease to the damage of developing brains in utero and after birth. These coal plants are disproportionately located near low income neighborhoods and communities of color.
---
Related News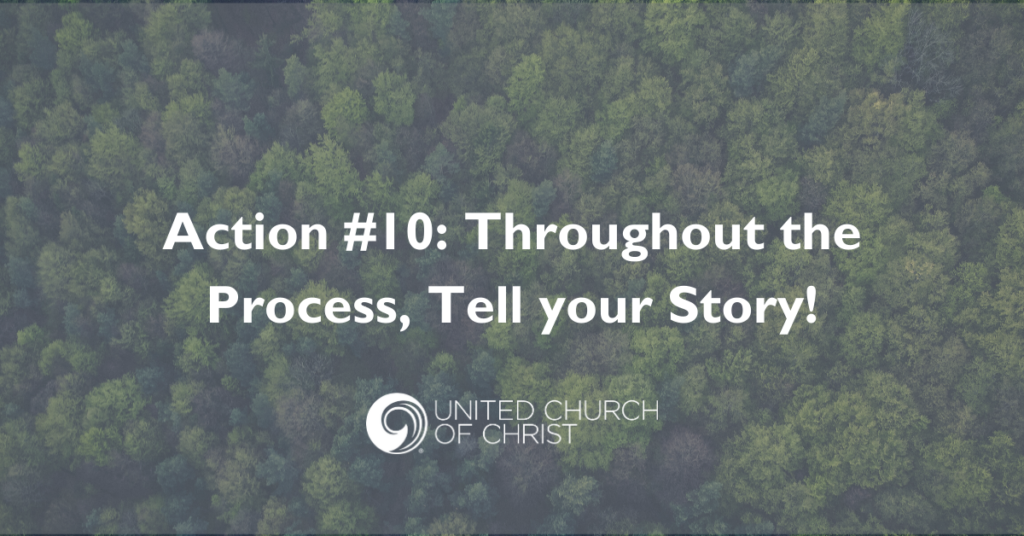 10) Throughout the process of mobilizing, tell your story!  Make what you do visible at your...
Read More