AM21 considers how church is 'breaking open'
It was a gathering four years in the making. When the Authorizing Ministry for the 21st Century gathering took place in December, it was the first time since 2018 that Conference staffers, the Local Church Ministries Ministerial Excellence, Support and Authorization team, and other national staff could come together in one place.
The wider church has witnessed a lot of change during those years.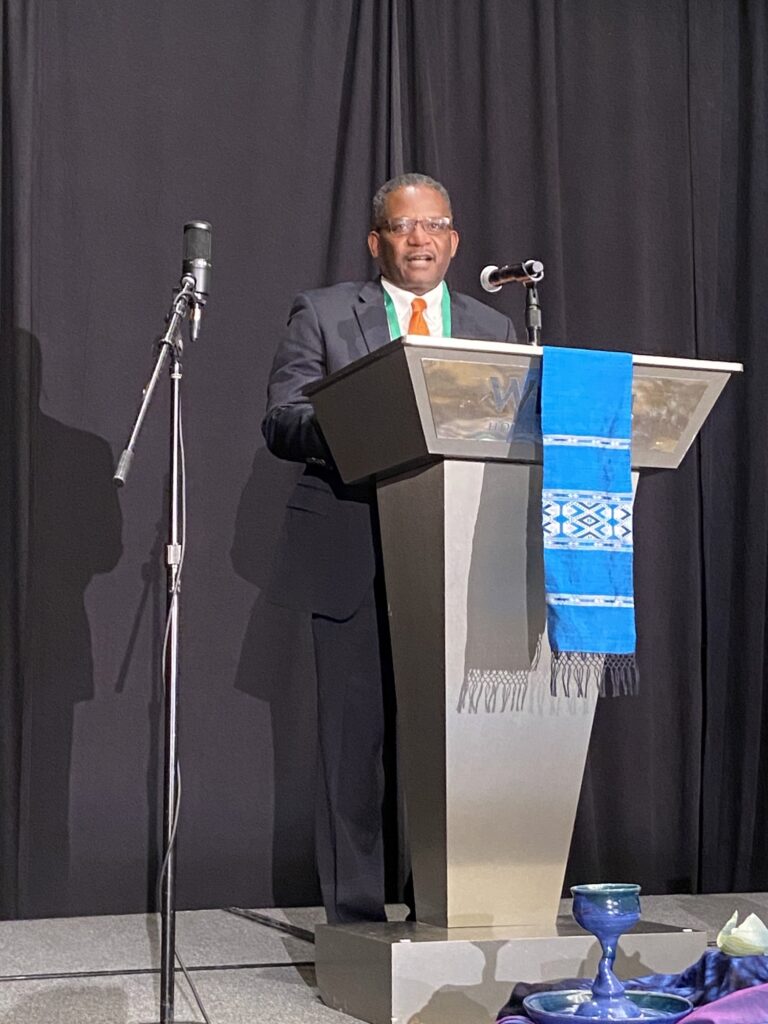 In her welcome message, the Rev. Elizabeth Dilley, MESA team leader, invited attendees "to witness to the reality of our changed church, to sit with the pieces that surround us, and to begin to explore together what God hopes for our beloved church in this moment."
MESA hosted AM21 for UCC leaders who bear responsibility for Committee on Ministry work, ministerial authorization, oversight of clergy and search and call. Nearly all United Church of Christ Conference ministers and associate conference ministers were among the 140 people in attendence in Atlanta, Dec. 6-9.
'Pathways forward'
The gathering's theme was inspired by the Rev. Canon Stephanie Spellers' book "The Church Cracked Open," written in response to the "disruptions" of the global pandemic and nation-wide reckoning with white supremacy in recent years.
"This year's planning team focused on the ways that our church is breaking open," said Dilley, "Sitting with the grief of all that the past several years has brought, exploring what is broken, prayerfully discerning pathways forward."
The AM21 agenda included worship, plenaries, workshops, along with plenty of time for casual conversations and mealtimes with colleagues.
One plenary session dealt with revised portions of the Manual on Church that were made available to attendees for review prior to the gathering. Attendees were invited to offer feedback on the draft. A newly developed Grow Your Church board game, designed by Erica Dollhopf, director of the UCC Center for Analytics, Research & Development and Data, offered a creative way to engage with some of the manual's materials.
"There was a lot of great input received and a lot of enthusiasm for the project," said the Rev. Melanie Oommen, UCC minister for Committee on Ministry development and leadership.
'Knowledge already in the room'
The Rev. Nora Foust, associate conference minister for the Penn Central Conference, presented ways that committees on ministry can more effectively use the Marks of Faithful and Effective Authorized Ministers to evaluate ministerial candidates.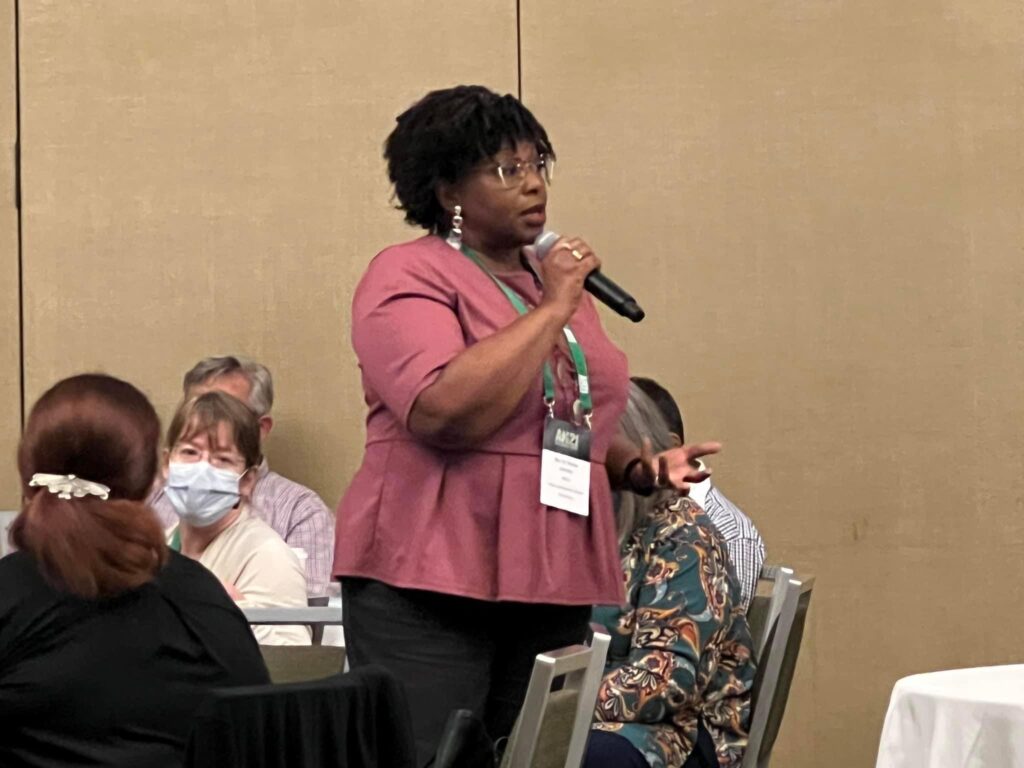 "I really appreciated the approach that MESA used acknowledging that the knowledge and expertise we need is already in the room," Foust said. "There were several breakout sessions where search and call challenges were addressed. The discussions were not repeats of established process or best practices in search and call. Instead, we lifted up real, practical solutions – 'here's the band-aid that works for us' — and pressing issues – 'what about lay pastors that do not seek authorization?'"
'The church showed up!'
AM21 was centered around the ability to come together in fellowship once again.
"The church showed up!" said Oommen. "Judicatory and denominational staff and Committee on Ministry members from across the UCC showed up with enthusiastic participation, concerns and dreams, incredible wisdom and insight, depth of experience, and great passion for connecting with holy love and one another to build the ministry and well-being of the Body of Christ. It was really good to be together!"
The event included a virtual track designed specifically for Committee on Ministry chairs so they could participate remotely in conversations relevant to their work. Online attendees had a separate agenda that included both livestream and recorded segments from the onsite event, as well as COM-specific workshops and conversation sessions.
"Meeting fellow Committee on Ministry members across the country was invaluable," said the Rev. Liz Miller, COM member in the Covenant Association of the Michigan Conference. "Our discussions sparked creativity, highlighted common struggles and affirmed our shared call to this work. Learning about different practices across the denomination gave me a deep gratitude for the work of lay leaders and clergy who built the framework we continue to use and inspired a renewed commitment to make sure our current COMs serve the needs of our members in discernment, clergy and local congregations."
---
Content on ucc.org is copyrighted by the National Setting of the United Church of Christ and may be only shared according to the guidelines outlined here.
---
Related News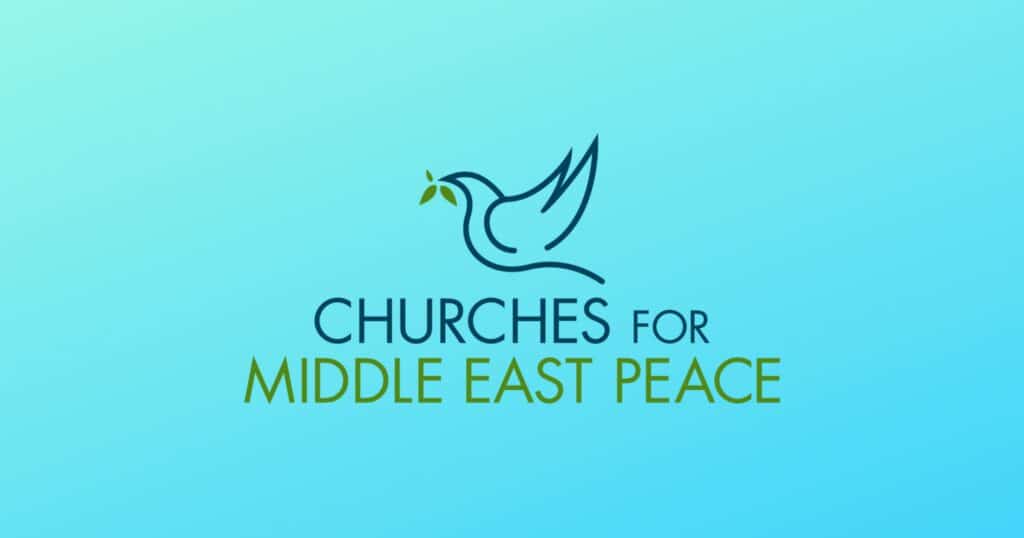 The following statement was issued Dec. 2 by Churches for Middle East Peace (CMEP), of which...
Read More