All Church Read invites people to 'spiritual practice' of being antiracist
Get ready to join a denomination-wide book club.
The leaders of Join the Movement Toward Racial Justice are inviting individuals, congregations, Conferences and Associations to join this year's All Church Read with the book How to Be an Antiracist by Ibram X. Kendi.
"How to Be an Antiracist compels us to read and gather for respectful community conversations, listening deeply to our neighbors and working together toward dismantling racism," said the Rev. Velda Love, UCC minister for racial justice and JTM lead. "The book offers multiple opportunities for reeducation as a way forward toward meaningful conversations across all ethnicities, cultures, gender identities and geographical locations."
'Practicing the new world'
The All Church Read is planned to run from the beginning of April through June.
A faith-based facilitator's guide and conversation prompts will be available on the JTM website, with plans for multiple facilitators across the United Church of Christ to lead conversation groups. There will be broader discussion too, with virtual gatherings that engage with the book through UCC social media channels and videos offering historical context and contemporary analysis from Howard University Professor Renee K. Harrison.
"The reason we want this to be our all-church read is we want every person in the UCC to be thinking about and practicing the new world of racial justice that we're trying to build," said Sharon Fennema, JTM curator. Kendi offers strategies for this in How to Be an Antiracist.
"It's not enough to say, 'I'm not a racist,' but we should be always practicing this new world in the way we make choices, in the policies that we support, in the way we are making decisions about our households, our churches, our communities. All of that is part of what Kendi is encouraging us to think about," she said.
'Rooted in God's love'
The All Church Read will culminate during a virtual Juneteenth celebration.
Love hopes that as people engage in the All Church Read, they will have discussions, ask questions and develop strategies for putting antiracism into practice.
"This is not just an academic read — it's about spiritual practices rooted in God's love," said Love.
"One of the hopes is that this is an ongoing conversation as part of how the UCC is engaging in antiracism work. We want to move people from just being an antiracist, which doesn't happen just because you read a book, or books. Being in the movement toward racial justice means that you are engaged in community work, advocacy work, activism work and responding to calls to action.
"This is a lifelong journey," she added.
Kendi at General Synod
Those who attend this summer's General Synod will have the additional opportunity to hear Kendi speak at a fundraising dinner for the Join the Movement Capital Campaign that focuses on raising antiracist children.
"The theme is around children and having people begin to think about what the future of the church looks like being anti-racist," Love said. "And then how do we raise children to be aware of the harm that racism does? But also, how do we prepare them to be in a world, so that they feel protected and guided and are not afraid to have these conversations?"
People can sign up to attend this dinner when registering for Synod, which takes place in Indianapolis, June 30-July 4.
---
Content on ucc.org is copyrighted by the National Setting of the United Church of Christ and may be only shared according to the guidelines outlined here.
---
Related News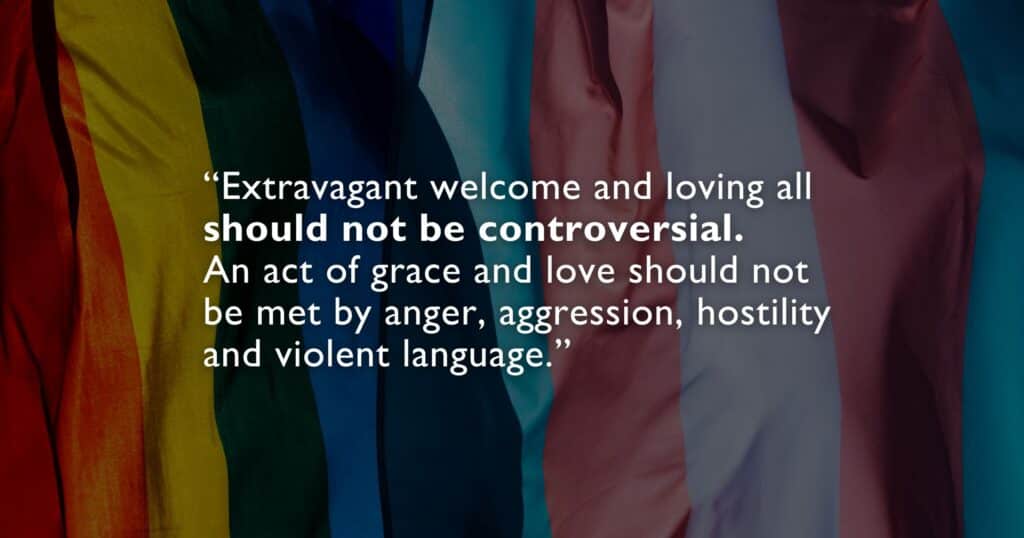 The United Church of Christ National Officers and the Conference Minister of the South Central...
Read More