ACA repeal would worsen racial, ethnic health disparities
United Church of Christ – Wider Church Ministries
Humanitarian Development Team
Coronavirus (COVID-19) Daily Briefing
Barbara T. Baylor, MPH – Temporary Health Liaison
The Trump Administration has asked the U.S. Supreme Court to strike down the entire Affordable Care Act ("Obamacare") and is hastening to appoint a new Supreme Court justice who will support the president's demand. If the ACA is overturned, more than 21 million Americans will lose their health insurance and nearly all Americans will be affected adversely.
Among those who will be hit the hardest will be racial and ethnic minorities.
In the United States, there are significant longstanding racial disparities in access to health coverage and in health outcomes. These disparities reflect economic gaps and barriers to accessing coverage that are a legacy of structural racism, barriers in access to coverage for people in immigrant families, and other socioeconomic and health system inequities.
The ACA has helped to narrow the gap in healthcare coverage and, consequently, health outcomes for Black and Hispanic people. Striking down the law would widen that gap again.
Researchers at the Urban Institute have projected that, among the non-elderly, ACA repeal would cause nearly 1 in 10 Black people and 1 in 10 Hispanic people to lose coverage, compared to about 1 in 16 white people. The result is that about 1 in 5 Black people and nearly 1 in 3 Hispanic people would be uninsured.
Not incidentally, the threat to the ACA comes in the midst of the COVID-19 pandemic.
If the ACA is repealed, COVID-19 could become a pre-existing condition for many Americans who become infected, especially if they suffer related future infections. For example, an insurer could cancel the insurance of someone with an expensive heart or lung condition if it turns out they have coronavirus antibodies, since COVID-19 could have exacerbated the condition, even if the person didn't know they had been exposed to the virus.

Racial and ethnic disparities come into play here, too, as COVID-19 continues to adversely affect people of color with high infection and death rates. African American, Latinx and Native American communities face unique challenges that make them more likely to be hospitalized with COVID-19, including higher rates of pre-existing and underlying health conditions, and higher representation among low-wage frontline workers.

Data from APM Research labs show that COVID-19 is taking a large toll on Blacks, and Indigenous Americans followed by the Latinx community. As of Sept. 16, 2020, around 21 percent of COVID-19 deaths in the U.S. have been among non-Hispanic Black people or African Americans, even though they constitute 13 percent of the population, and over 21 percent of deaths were among those of Hispanic or Latino origin, even though they constitute 18 percent of the population.
Key provisions of the ACA, all at risk, include:
MEDICAID EXPANSION
The Affordable Care Act expanded Medicaid to cover adults at or below 138 percent of the federal poverty level by paying 90 percent of the costs to states that expanded Medicaid. If the law is repealed, these states would no longer receive that funding and many states will not have the resources to continue Medicaid in its present form.
More than 12 million low-income adults who have gained Medicaid coverage through the law's expansion of the program could lose coverage. Racial and ethnic minority groups constitute 37 percent of the U.S. population, but constitute 47 percent of individuals who meet federal eligibility criteria for Medicaid.
MEDICARE BENEFITS
About 60 million people are covered under Medicare, the federal insurance program that covers people over 65 years old and people with disabilities. A repeal of the ACA could mean that Medicare beneficiaries would pay more for preventive services, which are now free, and pay higher premiums and prescription drug costs, as the coverage gap – "the Doughnut Hole" – would widen again.
COVERAGE FOR PREEXISTING CONDITIONS
The Affordable Care Act makes it illegal to deny anyone health insurance due to preexisting conditions. According to a government analysis in 2017, more than 130 million Americans -roughly half the population under the age of 65 – have pre-existing medical conditions.
Protection of coverage for many preexisting conditions could be eliminated as insurance companies could once again get the green light to deny or delay coverage to people living with chronic illnesses. Those with high-risk conditions may be returned to high risk pools, forcing them to pay extremely high premiums.
SUBSIDIES FOR INSURANCE PREMIUMS
Over 9 million Americans who received subsidies to help them pay monthly insurance premiums could be left without coverage if the federal government stops subsidizing these premiums.
PREVENTATIVE CARE
Covered preventative services, including for pregnant women and for children, could be lost.
COVERAGE FOR EMPLOYEES' CHILDREN UNDER AGE 26
The Affordable Care Act requires employers to cover their employees' children under the age of 26. According to a 2016 government estimate, about two million young adults are covered under a parent's insurance plan, If the law were struck down, employers would have to decide if they would continue to offer the coverage.
PROTECTION FROM COVERAGE CAPS
The Affordable Care Act protects many Americans from caps that insurers and employers used to limit how much they had to pay out in coverage each year or over a lifetime for conditions like cancer or hemophilia. A 2017 Brookings analysis estimated that 109 million people would face lifetime limits on their coverage without the health law.
COVID-19 Daily Briefing Archives
See Also: Racial and Ethnic Disparities – Information for Action Archive

---
Related News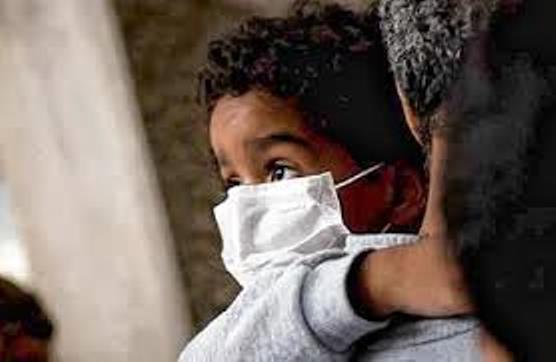 The legacy of systemic health and social inequities has put people from racial and ethnic groups at...
Read More