A Farmer in Southern Ethiopia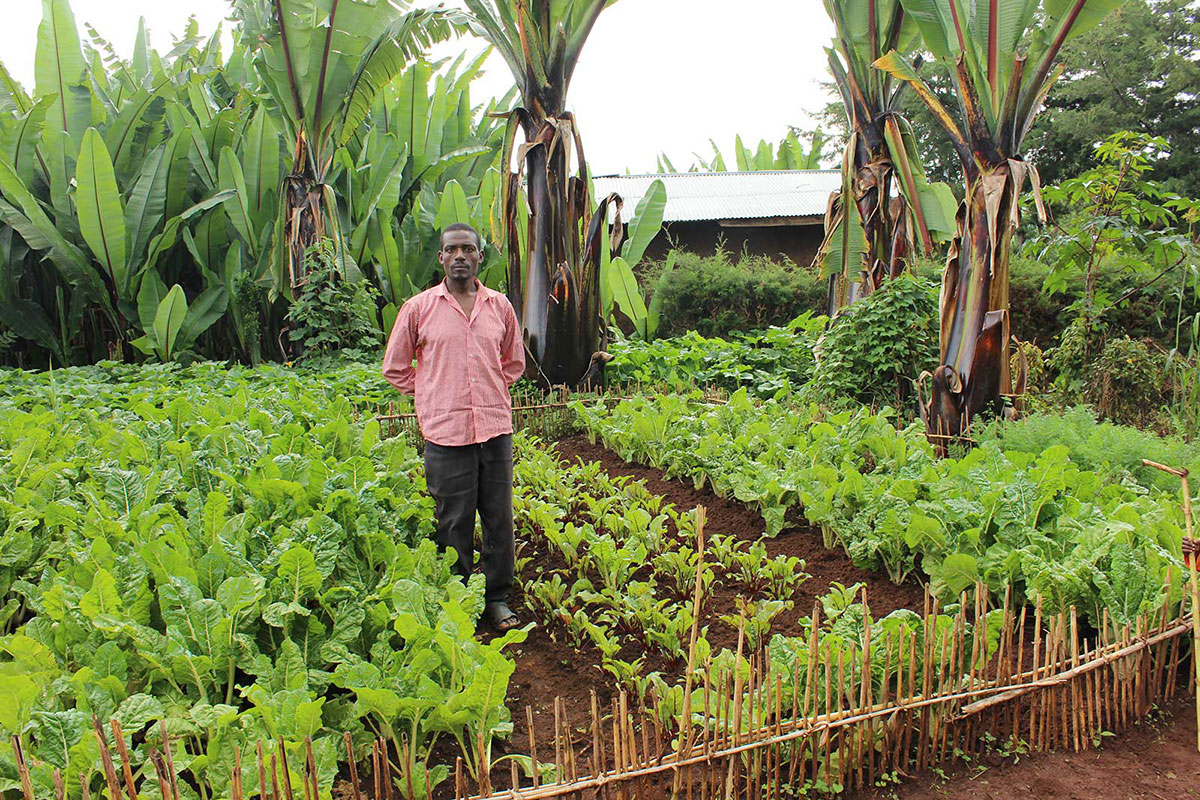 Mr. Wondimu Yunka lives with his family in the village of Lela Honcho, located a few kilometers from the town of Chuko, Ethiopia. His home lies in a lush valley that, even during the dry season, has a verdant green canopy. Wondimu is a "model farmer" for an agricultural development project sponsored by the Diaconia Evangelical Church of Czech Brethern, Center of Relief and Development Program.  The project aims to improve food production in rural communities in that area. Model farmers receive training on how to increase harvest yields and learn about sustainable farming techniques and management. A key part to the program's success are "model farmers" who share their knowledge with others in the community.
Mr. Yunka is very proud of his farm, complete with a newly built latrine. He received tiles and other building materials through the project and is in the process of building the roof, which will be completed shortly. On his farm, he has an enset orchard. Enset, commonly known as "false banana tree," is a food staple in Ethiopia and one of the main crops grown by local farmers. The large, translucent leaves of the plant cast a pale green sunlight upon the ground, making the heat bearable. Walking among these plants makes one feel as if they have entered a different reality.
Wondimu has even more reasons to be proud. He participates in a composting project that has been very successful. The climate of the region enables him to have high quality compost in two months, which he uses to fertilize, not only his enset orchard, but his other crops. Thanks to the program, he took part in classes and other educational opportunities about composting and sustainable agriculture. The information he learned about decomposing plant material and composting systems is not only helping his farm, but he is actively sharing his composting and growing methods with farmers throughout the region. The health of his fields was undeniable, and the efficient use of discarded plant material is just one simple way food security can be improved.
Wondimu has implemented other tips learned in the program. The fields behind his enset orchard have been plowed on an incline. In the past, hard-driving rains would often wash away planted seeds and, if strong enough, healthy crops. To alleviate this serious problem, Wondimu dug drainage ditches throughout his fields, which act as gutters, taking excess water away from his crops. This ingenuity and engineering has saved his coffee, bean, and corn plots. The legumes that he planted not only serve as a source of protein, but also add nitrogen to the soil, improving the overall health of the soil and the surrounding plants.
At the end of Wondimu's extremely clean and orderly medium to large sized farm, are cows. He has managed to diversify his farm by acquiring cows, which he uses to produce milk and butter and sells at the local market.
Wondimu's farm is thriving and because of the skills he is sharing with other farmers, the entire community is benefiting through sustainable agricultural techniques.
This story was written for Diaconia Evangelical Church of Czech Brethen, supported by your gifts to One Great Hour of Sharing, United Church of Christ.
---
Related News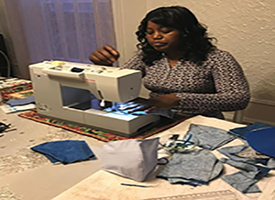 "It's so good making masks because it helps the community," said Sandra, a Congolese refugee...
Read More