3 Great Loves campaign, drawing to a close, lives on in UCC culture
It's been a tangible and transformative initiative in the life of the United Church of Christ: 3 Great Loves. Love of neighbor, love of children, love of creation.
The campaign, birthed at General Synod 2017 in Baltimore, is drawing to a close during Synod 2021 – but the mission lives on and will continue to grow.
Over the last four years, Conferences and congregations have embraced the concept.
'What it means to be UCC'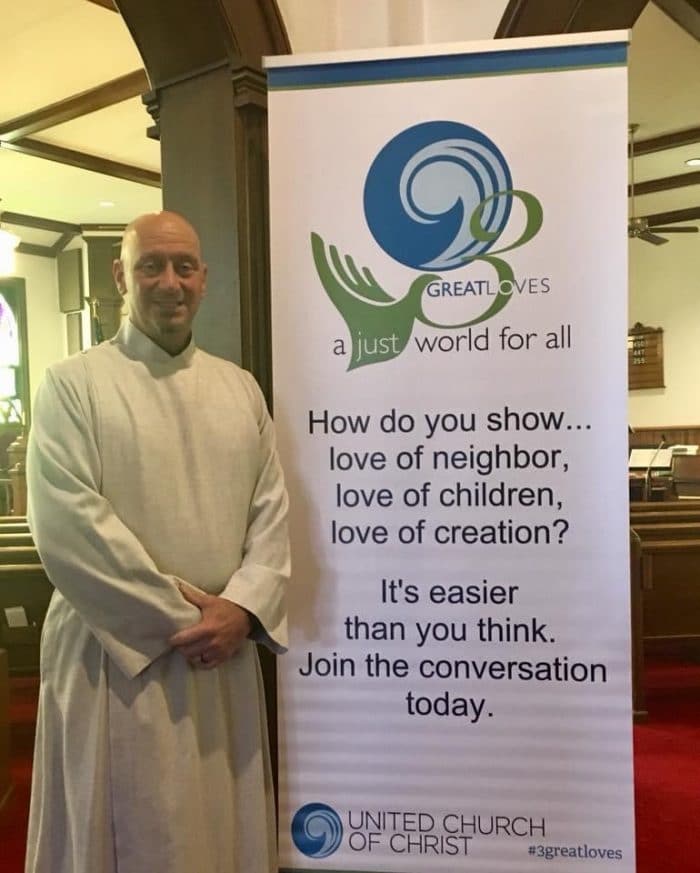 Gary Barraco, who was not serving a church when 3 Great Loves launched, was immediately on board.
"For me and the Penn Northeast Conference, 3 Great Loves is an embodiment of what it means to be UCC, how to live out the instructions Jesus left with us, and how to be the church that will be sustained into the new decade," he said.
Barraco traveled all around the Penn Northeast Conference with that message. As a 3GL Conference Coordinator, Barraco visited 65 congregations in 18 months, speaking and preaching about the initiative.
"The 3 Great Loves campaign launched around the same time I was discussing an identity crisis with my Conference minister," Barraco said. "In northeast Pennsylvania, most UCC congregations moved into the denomination by default. Many of the Reformed, German Reformed and Reformed Lutheran congregations turned to the UCC with the unification of the Congregational, Evangelical, and Reformed churches in 1957. But most, especially longtime members, aren't aware of the mission, values and purpose of the denomination."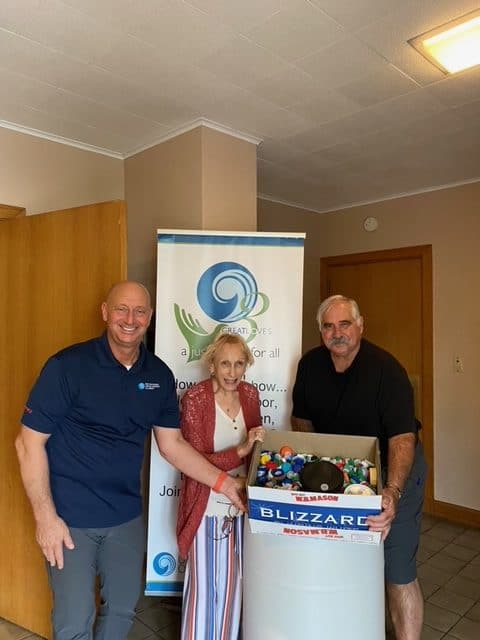 3GL 'road show'
3GL provided the tools he needed to share that.
"I planned a 'road show' that I would visit congregations at the pastor's invitation and deliver a worship service and message that rang true to UCC faith statements and culture. Along came 3 Great Loves and I already had an accelerant to help kick-start the program."
One of the places he visited, First Reformed UCC in Berwick, Penn., is the church he now serves. "3 Great Loves is mentioned every week and it was a catalyst for the slogan I created for my congregation – 'I LOVE FIRST.'"
Embraced in many ways
UCC churches across the country have lived into 3 Great Loves in so many different ways.
United Church of Christ Congregational in San Luis Obispo, Calif., partnered with a local shelter when COVID-19 hit. The church buildings were used to house families, keep them together and prevent overcrowding in shelters.
St. John's United Church of Christ in Richmond, Va., allied with their neighbors, calling for the removal of Confederate monuments in front of the church.
United Church of Sun City, a UCC congregation in the Arizona retirement community, supports area teachers with school supplies. It collects goods annually for Treasures for Teachers, a group that provides free, low cost supplies for use in the classroom.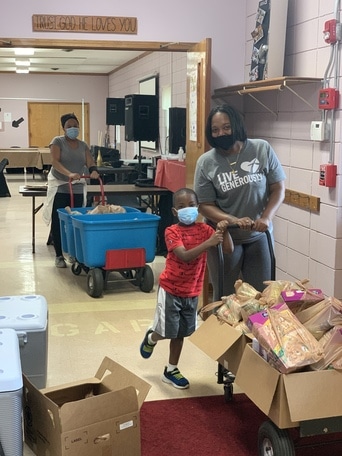 Grace United Church of Christ in the Chicago area teamed up with the Greater Chicago Food Depository almost three years before the pandemic closed down the church and it's food pantry. But the need did not go away – the demand for assistance increased.
"When we witnessed people in our community losing their jobs, wondering how to get food, afraid to go to the grocery stores, we knew we had to open the pantry back up," said the Rev. Melody Seaton, church pastor.
So Grace UCC safely adapted the ministry – moving from "client's choice, where people come into the facility and choose what they want, to curbside" — providing drive up service — so people could continue to get the help they need.
Antidote to pandemic isolation
Plainfield Congregational Church, UCC, in Plainfield, Ill., also held more food donation events in 2021 in "COVID safe 'drive-thru' style," according to the church officer manager, Sharon Kuzel.
She said she loved the campaign, because "it's the three things that mean the most to me — neighbor, children, and creation." In a message to the Rev. Dave Sigmund, 3GL Ambassador, Kuzel said the church was grateful for the inspiration, especially during last year's lockdown.
"Our church is not that different from any of our neighborhood churches: we believe in sharing God, sharing our goods, and helping those who need a lift up," Kuzel said. "This year of isolation and fear (2020) could have had us all saying 'forget it, I'm staying home.' I found the opposite.
"3 Great Loves was a constant companion. Reminding us to love each other, to care for those who had even greater need for security, especially the most vulnerable like our children. So we, as a small but mighty church, stepped it up. We devoted MORE time and money and effort to our Micro Pantry. We moved it to a more viable location. We held MORE food donation events. People showed up with trunks full of food. Love flowed THROUGH us to the ones in need. It felt easy and right. It was done with joy."
Measuring engagement
"It's been my humble and holy honor to serve as Ambassador for the 3 Great Loves initiative," Sigmund said. "I've met countless amazing and wonderful people and faithful and transformative churches as they have shared their holy stories of living out God's love. It's been a true a joy and honor for which I will be forever thankful to take part in."
In 2020, 3 Great Loves:
Engaged the denomination in a tree planting campaign in honor of the 50th anniversary of Earth Day, teaming up with Environmental Justice Ministries as well as Global Ministries partners.
Provided continued resources for engagement like the 3 Great Loves Campaign Document which contained a vast array of resources for clergy and churches, the 3 Great Loves 2020 Stewardship Theme Materials, "Beloved, Love," and the 3 Great Loves 2020 Advent Toolkit.
Received over 60,000 views and likes for 3 Great Loves video and image stories shared on social media platforms.
"I joined the national setting in January 2020, just prior to the pandemic," said the Rev. Kim Whisler Vasko, 3GL coordinator. "So my experience has been specifically through the lens of the pandemic. It has been amazing to see the creativity of the spirit move throughout our local churches and pastors during this time."
Since its inception in 2017, the campaign has engaged more than half of all UCC churches, representing all 38 Conferences, Sigmund said, noting that ministry included global locations from Botswana, Great Britain, Honduras, India, Israel-Palestine and Kenya.
How movement will continue
"I want to celebrate the energy, vision and creativity that David Sigmund and Kimberly Vasko brought to this work," said the Rev. John Dorhauer, UCC general minister and president. "Their leadership and passion for 3GL helped build broad awareness of how important our contributions of love are, and the impact that is made when we commit to our love of neighbor, love of children, and love of creation."
The denomination hopes to build on that love during the next biennium through Join the Movement Toward Racial Justice, "focusing on the many ways members, churches and ministries are being transformed, serving as agents of change in a world that remains fractured by the evils of white exceptionalism and racism," said the Rev. Traci Blackmon, associate general minister. "Our hope is to shape our collective work in the United Church of Christ toward anti-racism into a movement."
As Sigmund said, "We've already seen a movement of God's love, a movement of God's spirit among us, and a continued movement to reach more people and change more lives through the love of God."
---
Related News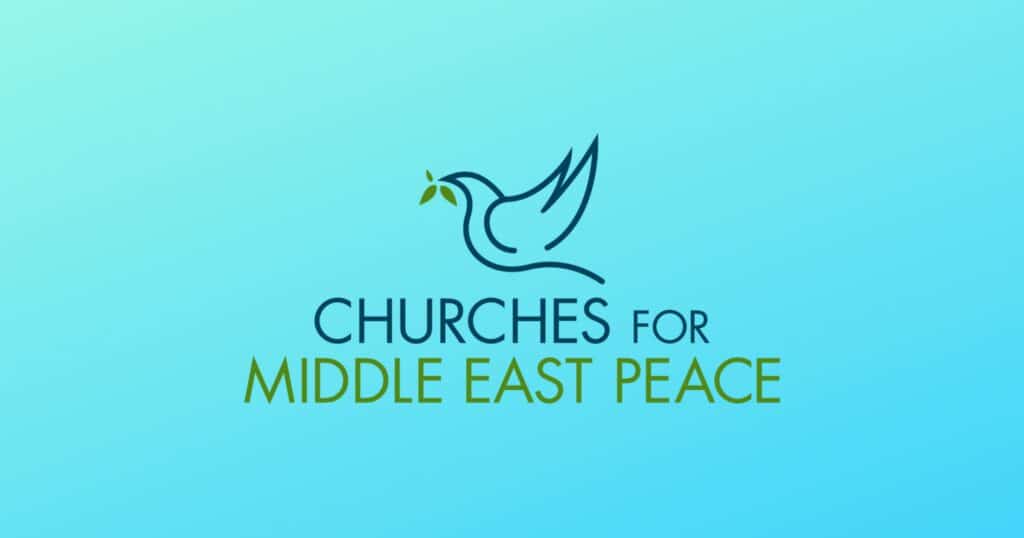 The following statement was issued Dec. 2 by Churches for Middle East Peace (CMEP), of which...
Read More