$250 UCC Matching Grants for CWS Kits: Apply for Yours Today
Global H.O.P.E. Kit Matching Grant Application
This is an urgent call to churches to assemble CWS Emergency Clean-Up Buckets and School and Hygiene Kits. CWS stocks Buckets and Kits for disasters like this summer's Hurricane Ida, which can deplete these supplies quickly.
Whatever disaster people are trying to move forward from, these supplies assure them that "they are not doing it alone," said Mark Munoz, CWS Associate Director, Domestic Disaster Program. "A whole host of supporters, volunteers and donors are walking with them on their road to recovery."
Get full specifications, and apply for a $250 UCC Kits Matching Grant to make your contribution go even farther! About 25 such grants have been awarded so far this year.
Unity UCC in Berlin, Pa., a UCC Kits Matching Grant recipient in the Penn West Conference, is a church very supportive and engaged with the CWS Kit program. They not only assemble kits themselves but also serve as a depot for other churches to drop off their kits for CWS to pick up.
At a recent worship service, a congregant, Nancy Wegley, gave a pitch for CWS. Click on the 8/29/2021 worship service on the church's Facebook page to see Nancy's presentation at the 16:25 minute mark.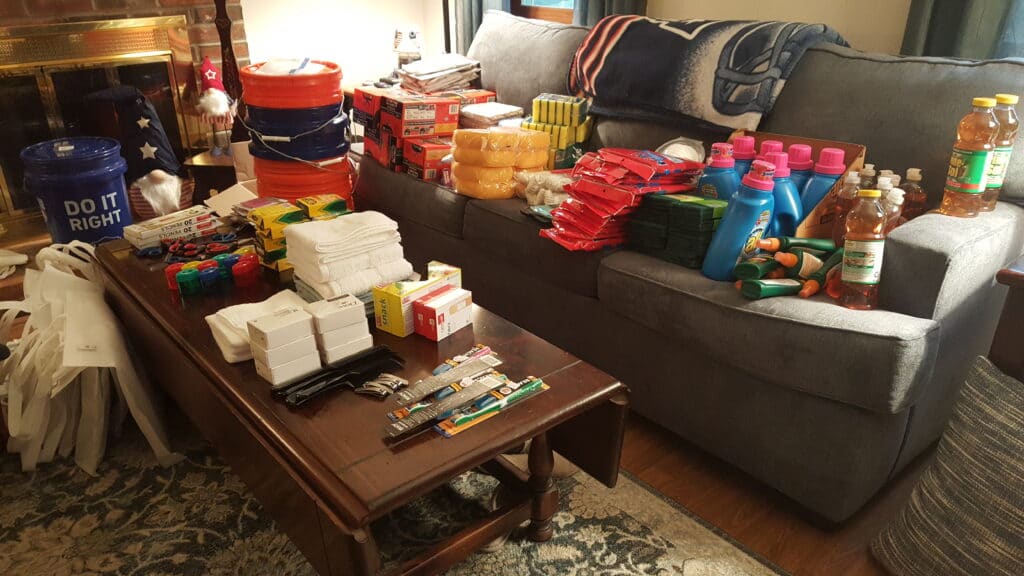 "Church World Service sends help into the whole world by Hygiene Kits, and the School Kits and the Buckets," Wegley said. " When the warehouses are stocked, disaster relief supplies can go out immediately," she emphasized.
Unity UCC had 10 Emergency Cleanup Buckets, 29 Hygiene Kits and 41 School Kits ready for the latest CWS pickup on October 1. National Honor Society students, including several from Unity UCC, helped pack the buckets. These are just the latest Buckets/Kits this congregation has put together.
Global H.O.P.E. Kit Matching Grant Application
For more information on the UCC Kits Matching Grants, contact: Craig Hoffman, Program Assistant, UCC Global H.O.P.E.
---
Related News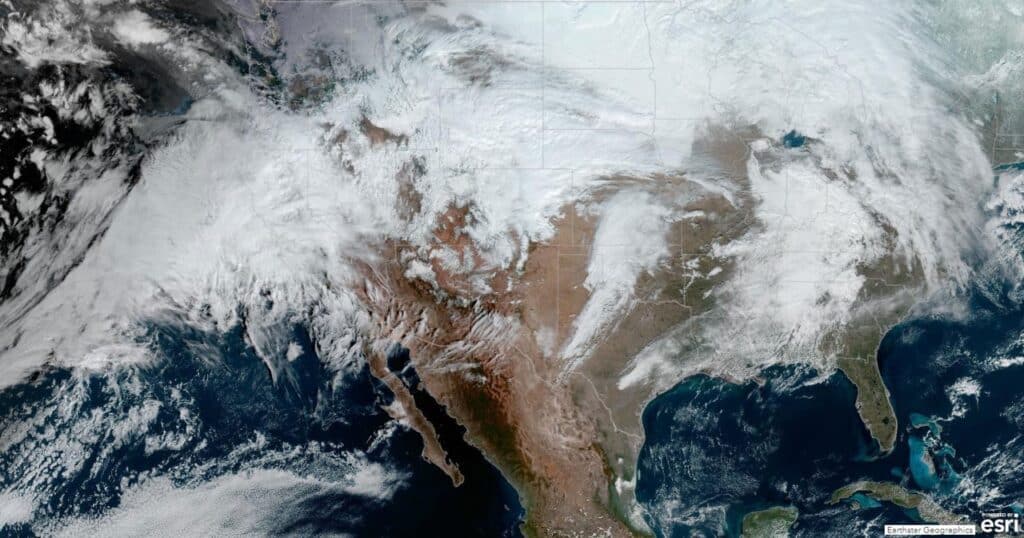 United Church of Christ Disaster Ministries is tracking a series of deadly storms surging up...
Read More