Youth group bringing thousands of books to Synod to change lives through literacy
The young people from Avon Lake United Church of Christ might not be attending the 2015 General Synod in Cleveland, but they will make their presence felt just the same. The church's youth group has been actively collecting books for the Youth and Young Adults @ General Synod program, and expects to make a major delivery to its "Stuff the Bus" campaign.
In fact, in late September, as soon as the teenagers (in grades 6-12) heard the call to "Stuff the Bus," part of the Reading Changes Lives Synod service project, they started collecting books. Right now, the group is well on its way to being a major campaign contributor, with more than 2,000 books boxed up for the trip from Avon Lake, a Cleveland suburb, to the convention center downtown.
"Our young people have enjoyed watching the pile of books grow over the past several months and look forward to seeing how much bigger the pile can get before General Synod this summer," said Nate Taylor, director of youth ministries at Avon Lake UCC. His group plans to bring the books to the community worship service on Sunday.
"I am extremely proud of the amount of books we have collected," said 17-year-old Katherine Kotora. "Everyone deserves the opportunity to be able to read. Being able to read opens up opportunities for jobs and can lead to other amazing opportunities. I think that we have collected a wide range of books that cover different levels of reading. I am very excited that other young people will have the opportunity to experience the joy of reading!"
The books collected in the Youth and Young Adults @ General Synod program will be donated to children in public schools in Awka, Nigeria, as part of the Bridge of Faith project, an overseas mission of two UCC churches in New Jersey. Bridge of Faith supplies used textbooks and library books, along with school supplies, to ease the financial burden on students' families.
The youth book collection is just one component of the initiative promoting literacy at the UCC's biennial gathering. The national service project "Stuff the Pack" is also collecting school supplies, inviting all Synod participants to bring supplies with them (from a list available on the Reading Changes Lives website), and to help fill 1,000 backpacks for Cleveland elementary students. The stuffed packs will be donated to a local UCC partner who will distribute them during an annual resource fair for children in the Cleveland Metropolitan School District.
"Without basic school supplies, children can't function as well, and that greatly hampers the learning-to-read process," said the Rev. Linda Jaramillo, executive for UCC Justice and Witness Ministries. "We want to make sure, through 'Stuff the Pack,' that 1,000 children are equipped with what they need to start the school year."
Lifting up literacy, no matter how you participate in the Reading Changes Lives initiative, makes a lot of sense to the young people from Avon Lake UCC.
"I believe reading can be an important spiritual experience for everyone," said 18-year-old Jordan Laird. "My brother, who does not often read, found out so much about himself reading 'The Outsiders' and it's his favorite book. I believe every single person deserves to connect with a favorite novel or two. Great literature proves such universal themes that are quintessential to humanity and let us know we're not alone in our experiences and feelings. I learn more about myself through reading books. Some of these books could change lives. I'm excited for every person, child or adult, who will have the joy of reading a good book for the first time."
"I love to read because it can send you into a different world; it can send you to places you've never imagined are even possible," said 13-year-old Layla Ruben. "It helps you escape reality and I love that. There are wizards and monsters and fairies and alternate realities. It's a way for people to connect and a way for people to spread ideas and love and God's word – it's just amazing."
Organizers for the Youth and Young Adults @ General Synod project to raise awareness around the Reading Changes Lives initiative hope the young people can top their previous book collection effort. UCC youth successfully collected more than 6,000 books at the 2012 National Youth Event at Purdue University, which were donated to local agencies in West Lafayette and Lafayette, Ind., areas. In addition, at Synod, the youth and young adults will host a forum with the Reading Changes Lives featured author, Rob Shindler, of "Hotdogs and Hamburgers," on June 28, followed by a book signing.
"Reading opens up so many doors," said 16-year-old Maddie Camp. "It allows you freedom, not only of imagination, but of intelligence as well. When you read, you can find out so much about the world that can really change your outlook on life. Learning to read is the first step to all these things. It's so great that people in our church are passing on the joy of reading to others who are in need of help."
"The hope is that this book drive will not only help so many who are illiterate, but also help so many of us who are literate to recognize this problem and find ways in each of our communities to put an end to it for good," said Taylor. "What an incredible sight it will be to see a bus jammed-packed with books this summer at the convention center in Cleveland. Knowing that each of these books will be instrumental in helping one more person learn to read is pretty awesome."
---
Related News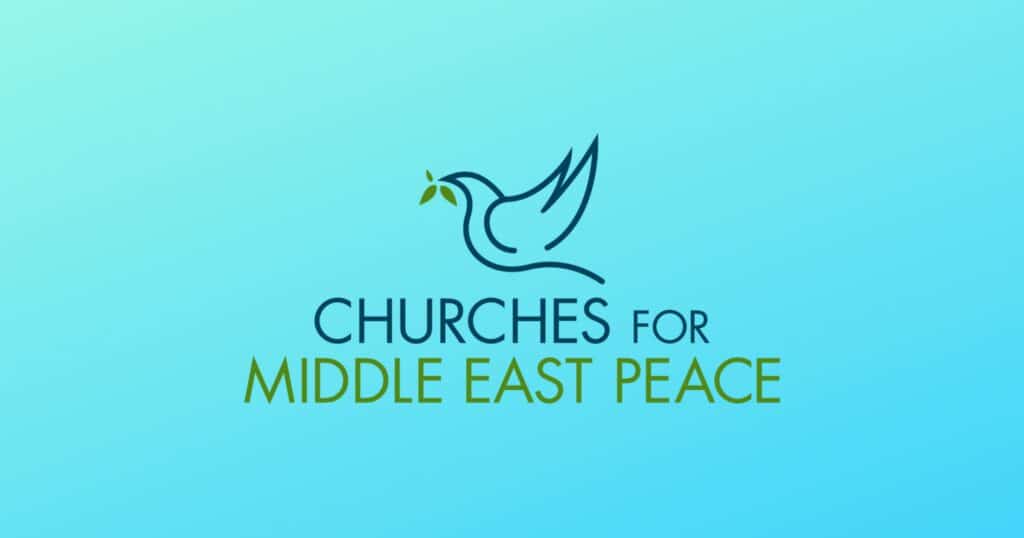 The following statement was issued Dec. 2 by Churches for Middle East Peace (CMEP), of which...
Read More