Day 2: Tuesday, August 21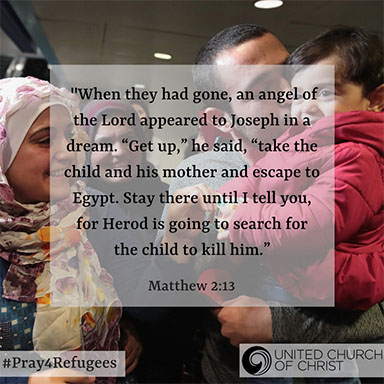 As we join in prayer for refugee families and the future of the refugee resettlement program today, let us hear from Scripture:
"When they had gone, an angel of the Lord appeared to Joseph in a dream. "Get up," he said, "take the child and his mother and escape to Egypt. Stay there until I tell you, for Herod is going to search for the child to kill him." So he got up, took the child and his mother during the night and left for Egypt, where he stayed until the death of Herod…" Matthew 2:13-14
"One of the scribes came near and heard them disputing with one another, and seeing that he answered them well, he asked him, "Which commandment is the first of all?" Jesus answered, "The first is, 'Hear, O Israel: the Lord our God, the Lord is one; you shall love the Lord your God with all your heart, and with all your soul, and with all your mind, and with all your strength.' The second is this, 'You shall love your neighbor as yourself.' There is no other commandment greater than these." Mark 12:28-31.
Daily Action:You can bring #Pray4Refugees to your church by using this litany for refugees and asylum-seekers in your worship service on Sunday.
---
Related News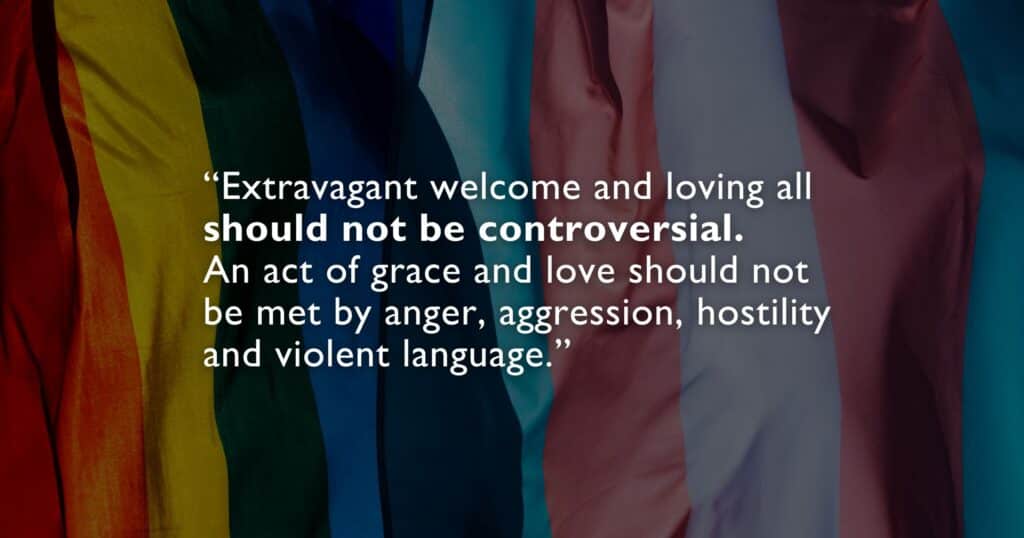 The United Church of Christ National Officers and the Conference Minister of the South Central...
Read More