Pentecost 4–June 20

Peace! Be Still!
Service Prayers for
The Fourth Sunday after Pentecost
June 20, 2021
1 Samuel 17:57-18:5, 18:10-16 Psalm 133 2 Corinthians 6:1-13 Mark 4:35-41
CALL TO WORSHIP
One: It's awesome when all of the people live together in unity!
Many: When waters are rough,
We hold each other tightly.
When the sea begins to swallow us,
We hold each other tightly and call on God.
But we also need God and each other when there are no looming waves.
We can splash and play in the shallow end
And venture into deeper waters with trusted friends.
Delighting in refreshing currents of community
And savoring each burst of laughter,
Let's invite others to join in the fun!
PRAYER OF INVOCATION
Ever-living God, you are like the sea:
Powerful and endless,
yet soothing and constant.
Let us feel your refreshing presence
as we gather near your waters
to wade in the possibilities of life
that you offer us this day.
CONFESSION
O God, sometimes we are like David, and sometimes Goliath:
forgive us for our two-sided nature.
We face the powerful with righteous anger,
but cling to any sense of power that we attain.
We are grateful when grace is extended to us,
yet remain absent-minded of this when others have wronged us.
We treat our own as family, yet ignore siblings
whom we see only from a distance.
As people of paradox, we long for oneness with ourselves and others,
with Christ and creation,
so that justice and love may flow freely.
(Moment of silence and reflection)
ASSURANCE OF PARDON
God's grace washes upon the turbulent shores of our lives;
and we are forgiven to begin again
to live at peace with ourselves and others,
with Christ and creation,
allowing justice and love to flow freely through our lives.
Let's offer each other a sign of Christ's peace.
CALL FOR THE OFFERING
O God, you have offered unique gifts to each one of us.
Teach us to celebrate and share those gifts
so that we may create communities of graciousness and love.
Through Jesus, we are reminded of the difference
that an individual contribution can make.
Let us offer our gifts generously for the service of all.
DEDICATION
Bighearted God,
we ask you to take these gifts, bless them, and use them
to calm storms and create in our communities
new, imaginative, and life-giving streams. Amen.
BENEDICTION
We are the waters in which God swims!
Through the currents, crashing waves, and depths of the unknown,
a Holy Presence remains.
May God continue charting new courses and ways of being in the world
that unites creation in a collective call of
"Peace! Be still!"
Peace! Be Still! Service Prayers for the Fourth Sunday after Pentecost was written by the Rev. Dr. Kristina Lizardy-Hajbi, Iliff Seminary, Denver, CO.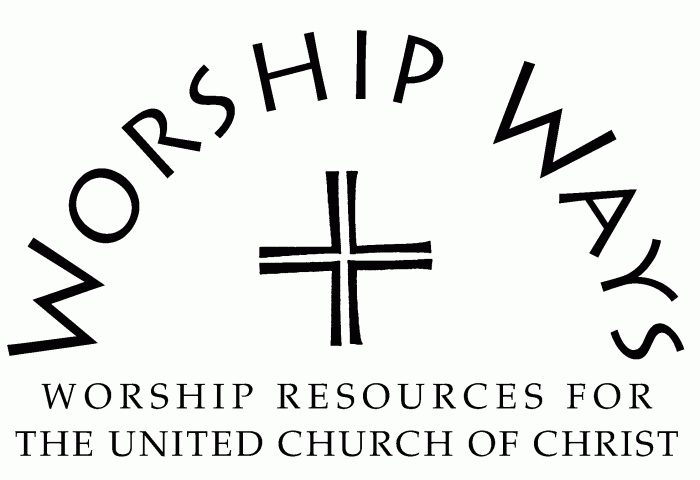 Copyright 2021, Faith INFO Ministry Team, United Church of Christ, 700 Prospect Avenue, Cleveland, OH 44115-1100. Permission granted to reproduce or adapt this material for use in services of worship or church education. All publishing rights reserved.