Epiphany 3 – January 24

Reluctant Evangelists
Service Prayers for Third Sunday after Epiphany
January 24, 2021
Since Congregations are returning to "in-person" services at different paces, Worship Ways for will be edited for online use. "Rubrics" for virtual services will be noted in red; take and adapt as you need!
Jonah 3:1-5, 10; Psalm 62:5-12; 1 Corinthians 7:29-31; Mark 1:14-20
Call to Community
Leader should speak the lines of the people, along with the Leader's lines

One: We gather to respond to the call of God's love
People: Out loud, but muted
Thankful that someone cared enough to share this good news with us.
One: May we be compassionate enough to share this divine presence with others.
People: Out loud, but muted
Love, when shared, is not divided but multiplied.
One: Love, given away, is not diminished but expanded.
People: Out loud, but muted
May our gathering beckon and welcome
those near and far
to know the love of this divine presence.
Invocation
From deep within us we know of a loving presence.
All around us we see glory, beauty, life and light.
We have no words for what we experience so we cry out, "God!".
In this moment of worship may that loving presence grow deeper,
may our awareness of the divine presence around us grow more intense.
May we, gathered in this place, learn to pay more attention to God,
who loves us at all times and in all places.
People: Out loud, but muted
God, of love and life, in this moment of prayer
be more and more in us
that we might live more and more in you. Amen.
Confession
Holy One, what a blessing and privilege we share
here in this sacred space and among this loving community.
But, like Jonah, we sometimes are jealous of what we share here.
We know that others are longing and thirsting for what we know and experience.
Forgive us our reluctance to open our doors,
open our hearts to others; some like us, some not.
We repent of our hesitations and unwillingness
to witness to those we have considered strangers and even enemies
for fear they just might become friends. Amen.
Assurance of Pardon
The one who calls us to this place
calls us to reconciliation through grace.
God will not deny a repentant heart or an open spirit.
Know that you are forgiven
and walk in the new way that is made known to you in God's love. Amen
Scripture, Sermon, Prayers of the People
Notes for the worship planners in 2021:
Consider a simple message or even an interactive Bible Study that engages people with the Scriptures for today.
For the Prayers of the People, you might use a bidding prayer ("God, we pray today for those who are sick, including ….") and encourage folk to type in their prayers using Zoom chat or Facebook Live; allow for more time in silence for those prayers to be typed and read. Consider a collective response at the end of each bidding prayer.
A caution regarding prayers of the People online: Folks gathered in-person often recount a lot of detail in their prayers concerning other members or family ("Elderly Name, living alone, experiencing isolation…" In a private, in-person gathering, this information may be safe, but online, it can expose vulnerable people to harm, since we can't control who will join the gathering or access it later online. Invite people to be prudent in offering prayers: "For First name only, in need of healing"; "For First name only, comfort in grief" etc.
Encourage people to contact the pastor directly with news of those needed extra pastoral care.
Offering Invitation
Gestures of gratitude are a demonstration
that a blessing or benefit has been received.
We heard a call, dropped our nets and came to this place to find new life.
The gifts we give today are but tokens of the blessings of the new life we live in Christ.
Bring your gifts with joy for they remind us of
just how blessed we are to know this love
that flows so generously from the spirit of God.
Dedication
People: Out loud, but muted
May these gifts, given to these ministries of grace,
be a blessing to friends and strangers,
those like us and those not,
those deserving and those not,
for in this way the love of God reaches all of God's beloved.
Benediction
Now may the One who is faithful to all
be with us all as we depart this blessed place.
May we be a blessing to every place we go,
until we gather again. Amen.
Reluctant Evangelists: Service Prayers for the Third Sunday after Epiphany, was written by the Rev. Madison Shockley, pastor of Pilgrim United Church of Christ in Carlsbad, CA and a member of the board of directors of ProgressiveChristianity.org.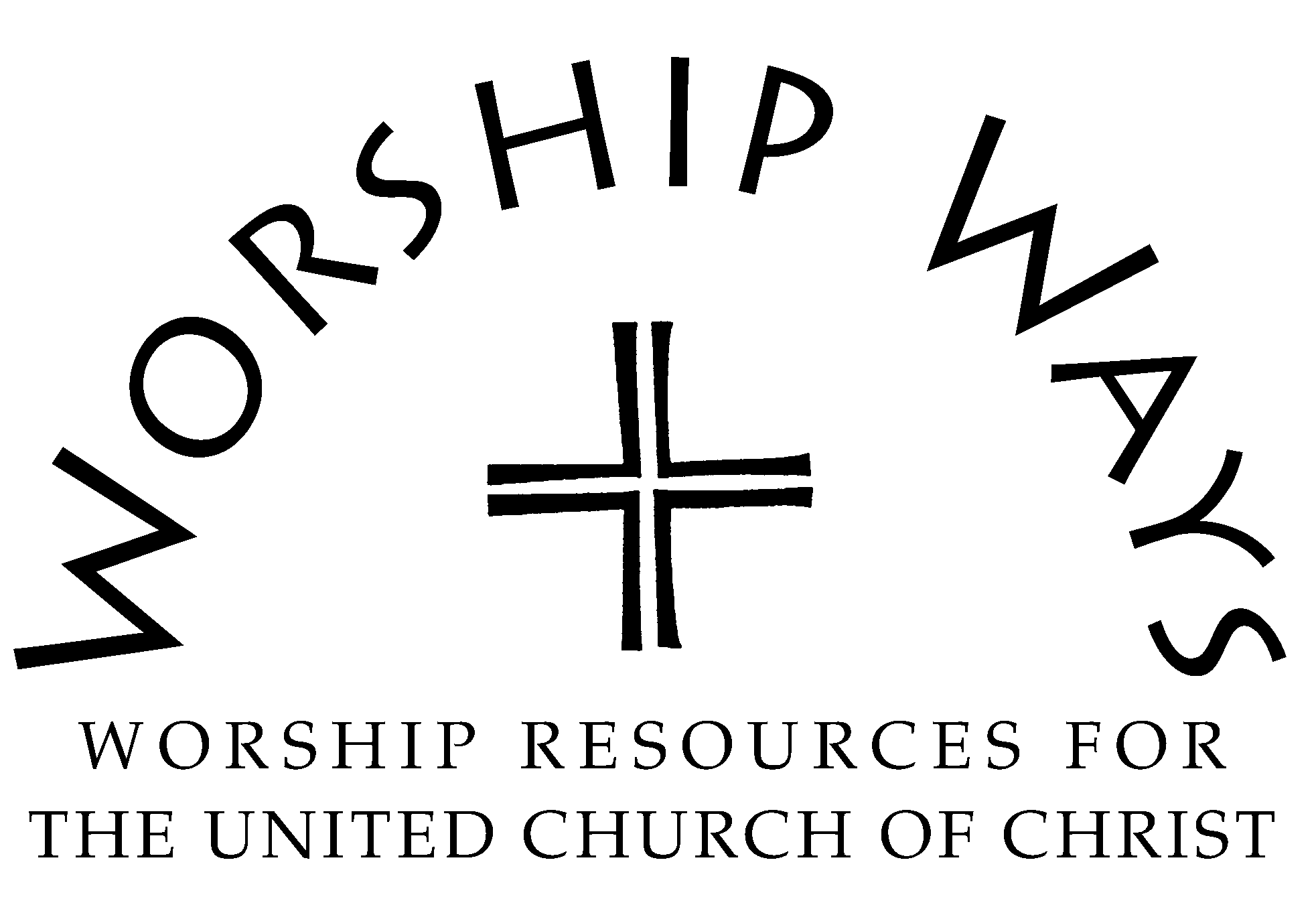 Copyright 2021 Faith INFO Ministry Team, United Church of Christ, 700 Prospect Avenue, Cleveland, OH 44115-1100. Permission granted to reproduce or adapt this material for use in services of worship or church education. All publishing rights reserved.