After Pentecost 5A – July 2 and General Synod Worship @Home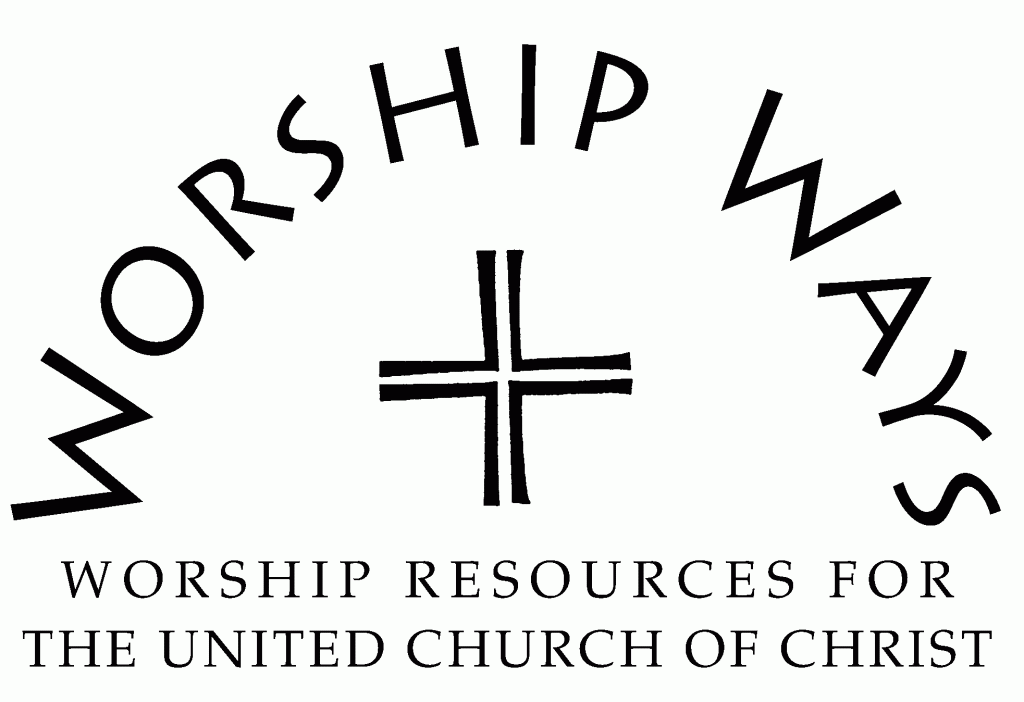 Fifth Sunday after Pentecost
July 2, 2023
The Prophetic
Find the Communion Liturgy here.
Call to Worship
One: O Sing to God a song of joy,
Many: For we have been greeted by our God.
One: O Dance for God a waltz of welcome,
Many: For we have been embraced by our God.
One: O Create for God a portrait of hope,
Many: For we have been inspired by our God.
Invocation
You patiently wait for us on the threshold of your Realm, ready to welcome us as we step across the doorway of your Kin-dom. As we see your inviting lights, we feel the warmth of your love. May we open doors to your Realm. May we be your encouraging embrace and your melodic voice of welcome in a world filled with harsh tones. Amen.
Prayer of Reflection and Transformation
Holy Prophet, Divine Warmth,
Creating a home for strangers and friends can often take extra effort. From the extra cleaning to food preparations, we spend extra time, talents, and treasures to care for your children. Sometimes, we often do not feel as if we have the energy to go the extra distance – to ensure the drinks are cold and our homes are cozy. Give us an extra boost in our bodies, minds, and souls to be the welcome team in your Realm. May we embrace divine hospitality as we care for the ones struggling the most, the ones caring for your creation, and the ones speaking prophetically for you. Amen.
Words of Grace and Love
God continues to welcome us into the Divine Realm even when we walk past its doorway. God's magnificent grace will refresh our hearts, inspiring us to return again. Amen.
Invitation to Generosity
The Realm of God asks for us to care for our neighbors: from the children who are thirsty to the prophets and other caregivers who need a place to rest. This is our opportunity to use our treasures, talents, and time to ensure all have what they need. May we reflect on the ways we can share and give as we are able.
Blessing of the Gifts
Spirit of God,
When we share from our souls, we open our hearts to your works in this world. When we tend to our neighbors who struggle, we care for the Christ in our midst. When we welcome the prophet who shares your love through their advocacy, we care for the Spirit moving throughout our world. When we share with a stranger, we experience Divine joy as our reward for giving. Bless all gifts as they build your Realm here on earth. Amen.
A Prayer for General Synod
God of small sanctuaries and large halls,
We listen and look for your presence immediately surrounding us, energizing us to serve the world outside.
And today we know that many of our neighbors and friends are gathering in Indianapolis for General Synod as they celebrate faith, reflect on your calling, seek justice and kindness, and inhale the invigorating breath of the Spirit.
We pray for their wisdom, Holy One. May your wisdom carry them from one moment to the next as they search for the depths of your love.
We pray for their endurance, Loving Spirit. Throughout the long days of Synod, may they find rest and renewal, moments of hopeful silence and joyous laughter.
We pray for their strength, Divine Redeemer. May your courage permeate their hearts as they speak and vote, and may your Holy Curiosity open their souls to new stories. May each of us be willing to open our souls to new words, new sounds, new stories, and new songs.
Your Kin-dom can be found from the conversation between two people drinking coffee to the most distant of galaxies across the universe. May we see how to serve the Church and your children within the walls of our individual sanctuaries to the streets surrounding us to the farthest spaces in our world. Amen.
Benediction
May the Spirit of God lead us to build God's realm on this earth
So all will have the most refreshing water to drink,
So all will have a warm space to rest at the end of long days,
So all will know the joy of your Kin-dom. Amen.
---
The Prophetic: Service Prayers for the Fifth Sunday after Pentecost and General Synod @Home was written by Rev. Michelle L. Torigian.