With headphones and earbuds, virtual choirs will soon record Synod music from home
People want to sing.
That's clear from the way they've turned out for four virtual United Church of Christ choirs.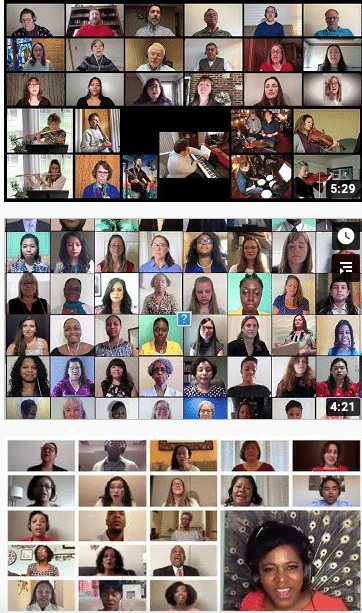 General Synod Music Director Bryan Johnson called the response "phenomenal." With a Feb. 19 signup deadline two days away, he already had 240 singers, plus 13 church choirs.
Their faces and voices — which they will soon record remotely — will be part of the online Synod, July 11-18.
Audio tracks for singers
Singers will hear from Johnson soon, divided into four choirs:
A main choir of individual adult singers.
A combined choir of choirs. It will consist of entire choirs from local churches, edited together.
A youth choir of individual singers in grades 6 through 12.
A children's choir of individual singers, age 5 through grade 5.
To aid them, Johnson has recruited a core of professional musicians from across the United States. They are vocal and instrumental artists from New York City, Nashville, Memphis, Chicago and Colorado. "They're going to create the bed of music for singers so they can have a guiding track," Johnson said.
'Don't have to be technically savvy'
Choir members will listen to those recorded tracks as they learn and perform each hymn. Johnson said singers shouldn't worry, even if they've never recorded their faces and voices before.
"It's as easy as using their phone to record, and using a second device to listen to the track," he said. "They don't have to be technically savvy."
Plus, Johnson will lead a live, introductory rehearsal on Zoom to go over it all — and offer a few singing tips, "like tone and breath support."
Likewise, keeping things easy was on Johnson's mind as he chose the music. The pieces will be rich, meaningful and diverse in style — but not too hard to sing, he said. "We think, melodically, people are not going to be intimidated by the music."
Singers can expect familiar hymns, such as "Great is Your Faithfulness" and "Morning Has Broken." Contemporary pieces are on the list, too. Among them are songs by UCC composers such as Kevon Carter of Trinity UCC, Chicago, and Christopher Grundy of Eden Theological Seminary, St. Louis.
Maybe more diversity than ever
Singers will send their recordings electronically to Johnson. Then he, a video editor and an audio engineer will get behind computers. They'll assemble the voices and faces into virtual choirs like those that have become so familiar online during the COVID-19 pandemic. Out of concern for children's privacy, the youngest choir's performance will be audio-only.
The Rev. Tracy Howe Wispelway, Synod worship director, will have input, too, weaving the choirs into services over all seven days of the event. The core team will also record special music of its own.
With so many musicians involved, this year's Synod may be able to showcase more UCC diversity to more viewers than ever — in age, geography, race, culture, musical style and in other ways.
"With the click of a button," Johnson said, "it gives people an opportunity to peek into everybody else's musical world."
---
Related News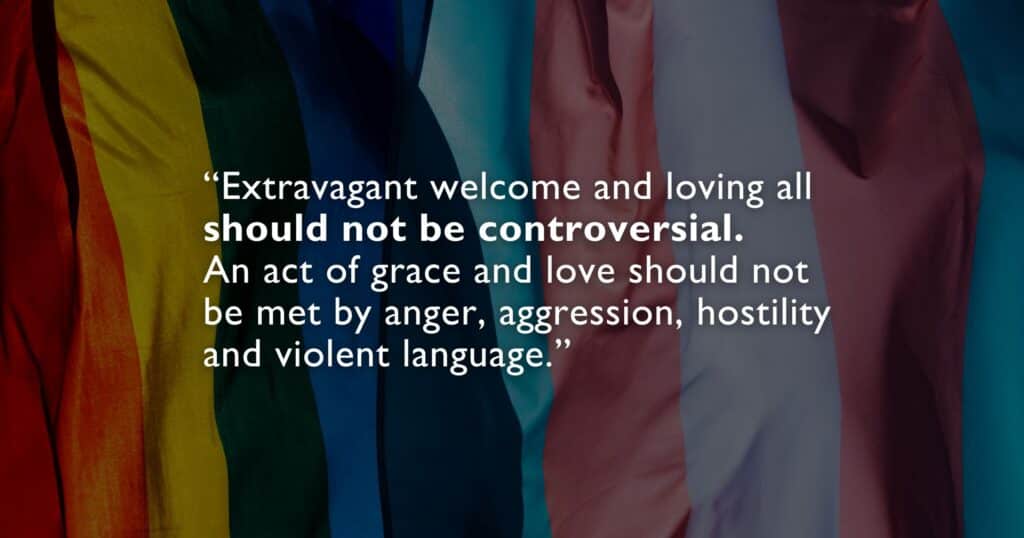 The United Church of Christ National Officers and the Conference Minister of the South Central...
Read More