Big online choir just one possibility imagined by new General Synod music director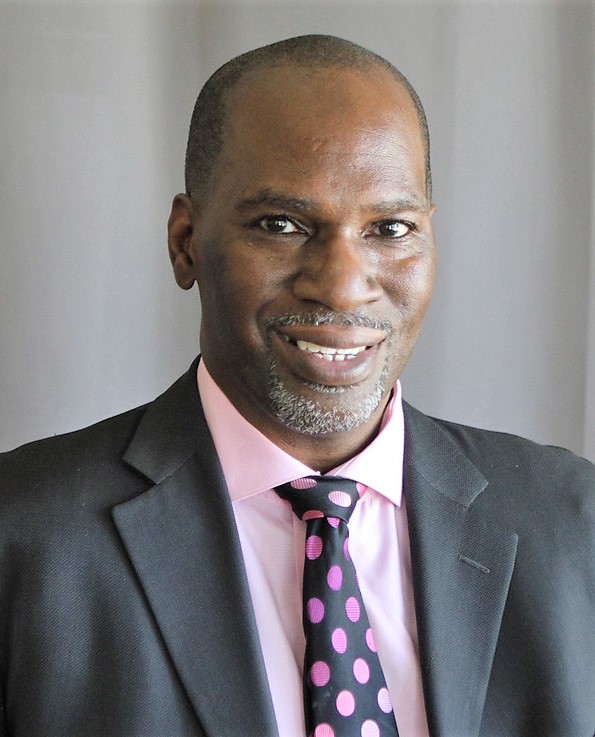 When Bryan Johnson heard the United Church of Christ was seeking a General Synod music director, he could picture the place where the next meeting was to be held – the convention center in Kansas City, Mo.
It was there, back in 2001, that he first experienced a Synod and its music: Diverse choirs and ensembles. Guest musicians. A house band. A giant Sunday worship experience. 
This year, just as he was getting ready to apply for music director, COVID-19 arrived – and, soon thereafter, the announcement that the 2021 Synod was moving online. As an applicant, he had to "tailor my presentation" and try to imagine a Synod musical experience delivered totally online, he said.
He got the appointment. Now, along with the rest of the team planning worship for the UCC's first-ever virtual Synod, July 11-18, 2021, he is approaching the project as a creative opportunity that he hopes will include a giant, online Synod choir.
He will bring to the role a wealth of experience and a love for the UCC's progressive values.
"We are overjoyed to have Bryan serving as the music director for GS 33 and I definitely see the still-speaking Spirit at work in it all," said the Rev. Tracy Howe Wispelwey, minister of congregational and community engagement, who serves as Synod worship coordinator. "His experience and talent as well as his ability to hold open the possibilities for this historic virtual synod are already invaluable as the Synod Worship Working Group has started working on the services and Bryan has started researching music and strategizing how to create a dynamic and powerful worship experience for us all."
An experienced conductor 
Born and raised in Chicago, Johnson holds a bachelor's degree from Chicago State University and a master's degree from VanderCook College of Music. He plays piano and Hammond organ. 
He is executive director of music at Chicago's Trinity UCC, the denomination's largest congregation. There he researches, plans, implements and monitors the entire music ministry. He oversees the men's chorus, women's chorus, adult choir, youth choir, praise teams and liturgical arts dancers.  
He is also a conductor of the Evanston (Ill.) Children's Choir, and from 1997 to 2014 was an in-school conductor with Chicago Children's Choir. He has led performances in Japan, Israel, Europe and throughout the United States. He represented the UCC on the core committee of the African American ecumenical hymn compilation, "One Lord, One Faith, One Baptism." 
The UCC's commitments to justice and inclusiveness, and the opportunity to shape music with them in mind, are what attracted Johnson to the position of Synod music director. They are something he has admired about the UCC since his Synod introduction years ago in Kansas City. 
'The diversity of who God really is' 
That 2001 Synod was held jointly with the General Assembly of the Christian Church (Disciples of Christ. Trinity's music director at the time, the late Jeffrey Radford, was conducting the combined youth choir and had brought in Johnson as accompanist. "He told me we had to use language that's inclusive," Johnson said. "Trinity and most Black churches are still pretty traditional. That was my first time being introduced to that world."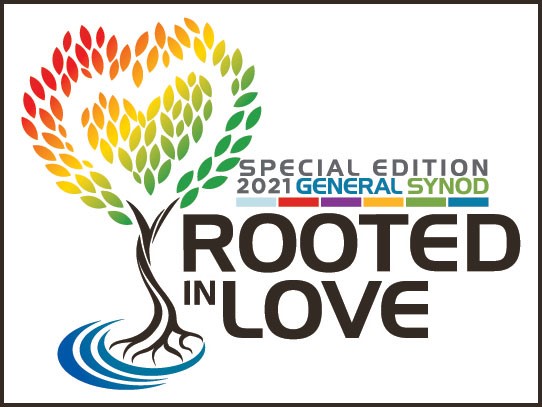 Johnson said music for the online Synod will continue UCC social-justice traditions, using inclusive and expansive language as well as arrangements from many styles and cultures. "I've always felt style should never be the issue," he said. "The issue should always be content. 
"You can have any musical style, from the beats of Latin America, to the chants of Native America or Palestrina, to the classical or baroque feel of a Haydn or Mozart. But can you speak to the diversity of who God really is? I think that's our charge as musicians." 
Invitation to an online choir 
For the online experience ahead, Johnson said he will invite the whole church to be open to new possibilities. One of them is a big, online Synod choir, prerecorded and video-edited. "Anyone can submit from anywhere and be part of this UCC virtual choir," he said. "From the comfort of your home, with your phone or computer, you can be part of this choir." 
Volunteer singers will receive a rehearsal video led by Johnson himself, including the chosen music and instructions in how to record their part. He encouraged people to watch Synod-related announcements in the coming months for information on how to participate. 
"I would venture to say this is an opportunity to be more inclusive than could have happened before," he said. "People can't always travel to a national meeting. Now we're in a new norm where anybody can be part of the Synod from their home. We're going to use technology in all its forms to create the best experience we can."  
Johnson said he plans to bring his best trial-and-error technical learnings from the online services Trinity has been offering – at least four each week – since March. In addition to volunteer choristers, he'll recruit a core of musicians – "polished professionals" – who can operate in ways to be determined, "kind of like a studio." Worship themes and details are still being developed, he said, but they will reflect the overall Synod theme, "Rooted in Love," and the UCC's Three Great Loves initiative. 
'Be open; be flexible' 
"One of the things I'm so proud of, about the UCC, is their forward-thinking and their vision," Johnson said. "The UCC was probably the first major denomination that thought a year out and said, 'We're going to do this virtually.' I think that speaks highly of the denomination. 
"I would say our musical vision, our vision overall, is just be open," Johnson said. "Be flexible. Really, be open, because this is new. We just have to be ready to embrace what this is and be open to whatever God gives us. My hope is that we create music that will remind people of God's love and God's faithfulness."
---
Related News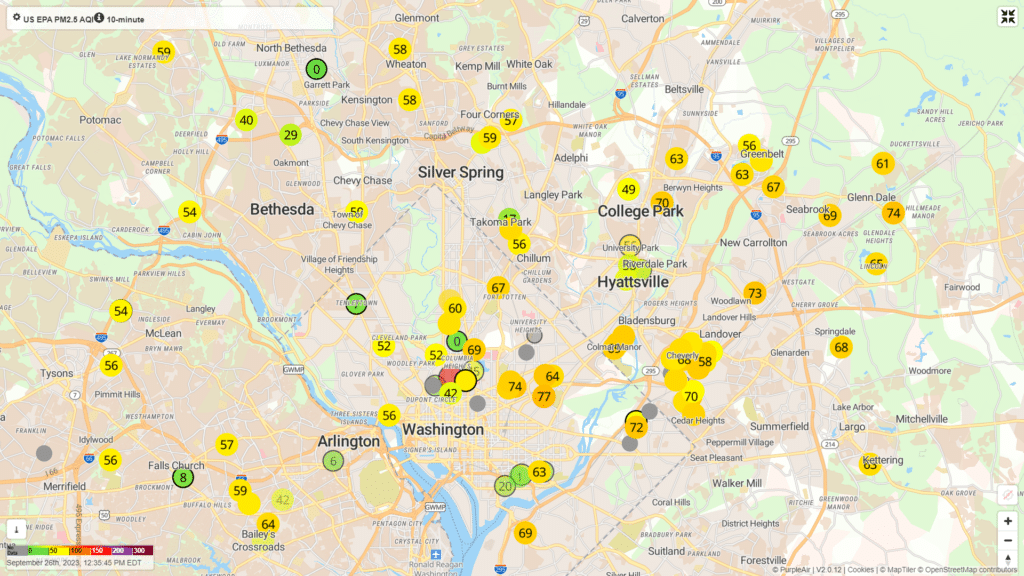 This summer, the United States experienced some of the worst days for wildfire pollution in...
Read More